Social networks
It is not possible to display the site in the TOP-10? And have you taken into account the key factors of its promotion? External and internal site optimization is good, but not enough. After all, promotion in social networks also helps to improve positions. How?
When ranking an issue, search engines look at social factors: likes, reposts, reviews. The more such signals, the higher the ranking of the site in the eyes of Google and Yandex. And the better the position in issuing.
Promotion of the site in social networks: how to properly organize the process?
In order for the promotion of the site in social networks to give results, it is necessary to create a group on each separate platform. At least, on the most authoritative ones.
Twitter
Today, Twitter is considered one of the most popular social networks. Search engines pay special attention to it. They track any posts that link to the site. And at the same time, they look at the number of subscribers, posts, readers' reactions.
It is advisable to start promotion in social networks with Twitter. To get a noticeable result, you can post to friends with popular accounts (which have a lot of followers). Or order publication of posts from authoritative users. If they mention your site a couple of times on the page - it can give a tangible exhaust for the site.
Also, be sure to create a personal Twitter account. And then regularly publish announcements about new articles posted on the site.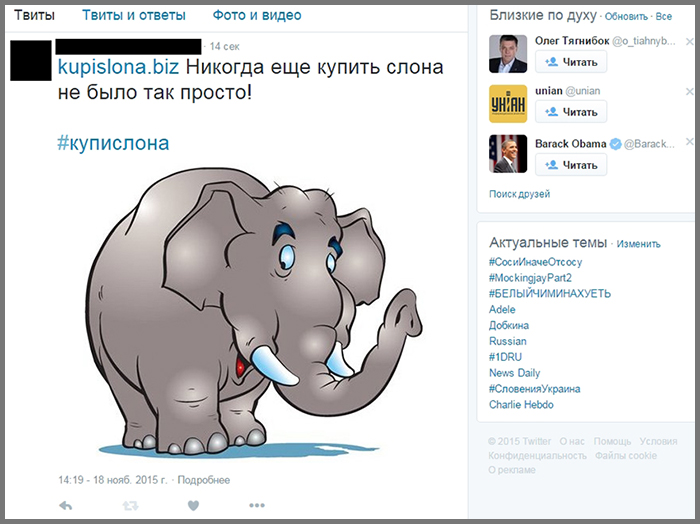 Facebook and VKontakte
Promotion in these social networks is carried out according to the standard principle:
account registration;

creating a group or community;

regular publication of posts.
To begin with, you can invite friends and acquaintances to the community to write comments, likes, reposts - that is, to be active and increase social signals that are tracked by search engines.
Then you can organize contests and quizzes with prizes for participants. Mandatory conditions should be "like and repost". This will allow you to get new subscribers in a short period of time.
Youtube
Promotion on the social network Youtube also brings results. After all, this is the most popular video hosting in the world. Yes, only video content is posted here, but through Youtube you can also receive social signals that are taken into account by search engines. Especially Google, because this is his project.
The principle of site promotion in Youtube is slightly different. In this case, you need to create your own channel and post thematic videos. With a large number of views, comments and likes, search engines will reward the site with high positions in the output.
Instagram
This is an unusual social network, the main feature of which is the placement of graphic content (that is, pictures and photos). Only suitable for those whose goods or services can be presented beautifully in the form of images.
It is clearly not possible to promote a company that sells nuts and bolts here. However, it is easier than ever to promote a store of children's toys, strollers, smartphones, clothes and other similar items.
Other social networks
This list includes Odnoklassniki and Pinterest. Both social networks are considered unpromising, as they have little influence on the promotion of the site. And there is a specific audience sitting there, to whom it is difficult to sell something.
For example, Odnoklassniki is used by people aged 40+, who come mainly to chat with old friends from school, technical school, university. They are not interested in entertainment content, contests, quizzes and other features that usually interest users. Therefore, one should not count on high activity. And if there are no social signals, then the position of the site in rendering will remain unchanged.
Results
Today, any company should have not only a website, but also its own communities in social networks. At least in the most authoritative ones. In this way, you can not only receive social signals that are taken into account by search engines, but also communicate directly with the target audience, maintain contact with them, warm them up and stimulate them to make purchases. The main thing is that the site has high-quality hosting , and pages open in a matter of seconds when clicking on a link from social networks.