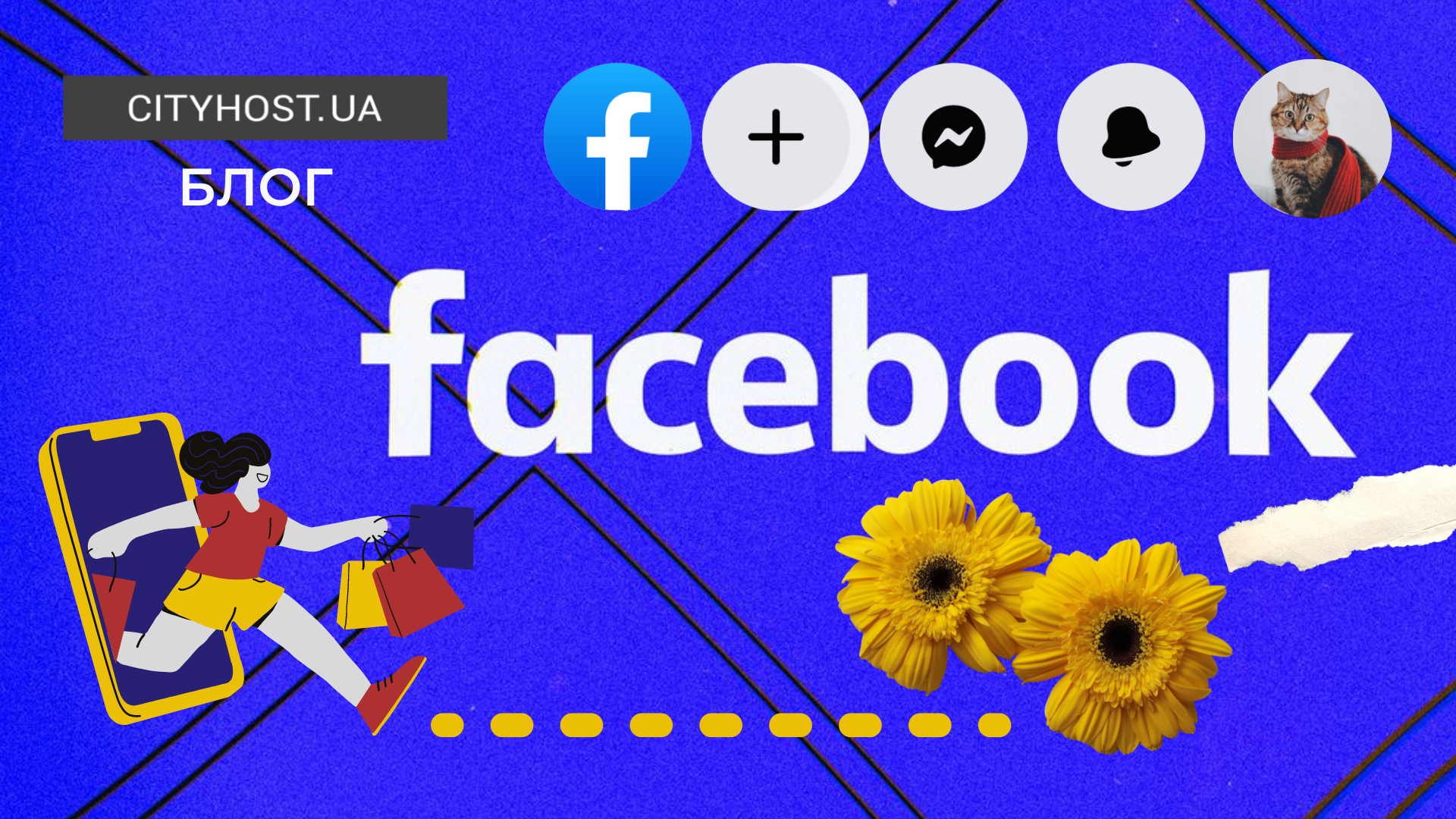 Facebook is an extremely popular network among Ukrainians. Simple users communicate with friends and scroll through the feed with photos, posts and videos. And companies use the site's capabilities to promote their business and sell goods.
In this post, we will look at the second point - how to start a business on Facebook and how to create a business page. And also how to competently issue it, fill it out and configure it to make it as effective as possible.
Here are some facts about Facebook to show why this social network can be a good tool for selling goods and services. First, the monthly number of active users is more than 3 billion visitors. This is a huge audience, including everyone: clients, customers, partners.
Second, 90% of users are 18 years of age or older. This means that they are probably already earning and can spend money on the goods/services offered.
Thirdly, Facebook provides a special functionality for creating a business page. Plus there are various useful tools, including the ability to attract customers through advertising.
Creating a business on Facebook is a process that can be completed without any special knowledge of marketing. It is only necessary to understand all the richness of the functionality of the network, because Meta offers many tools for entrepreneurs.
Thanks to the business page, you can start selling backpacks, jewelry or clothes, which will be a good startup, for example, for women on maternity leave. Also, Facebook will help to present an existing company and find new customers. This platform is suitable for businesses of all sizes, and this is the versatility of Facebook.
Creating a Facebook page is very simple. Especially if you follow the instructions below. In terms of time, it takes about 60 minutes. That is, in an hour your company will have its own business page, where you can:
post information about goods/services;

collect followers;

order advertising;
There are enough features here to increase your income and make your business more profitable. To create a business page on Facebook, log in to your account. In the upper right corner, click on the menu icon, after which the Create tab will appear. Select "Page" from the list.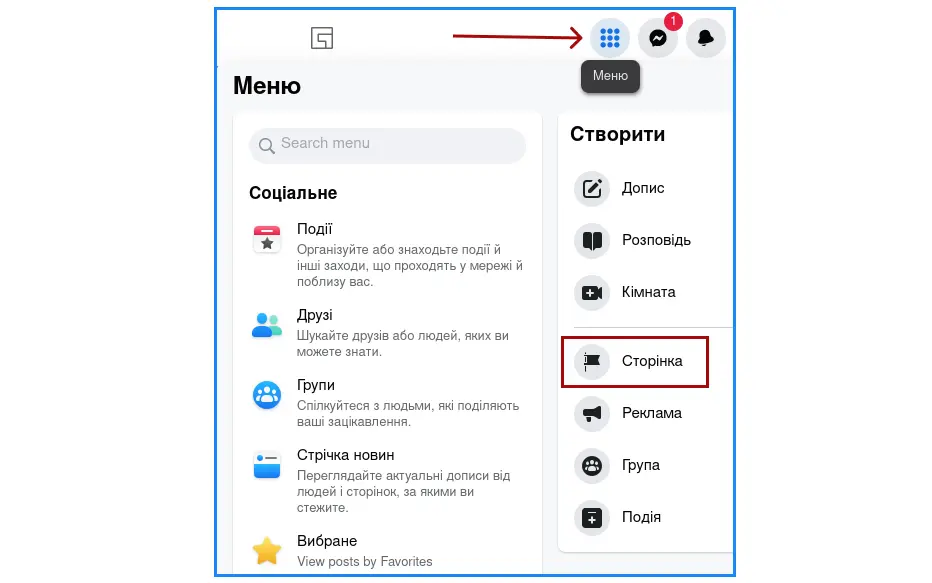 Next, you will need to fill in the information for the page in several steps, through which the system will guide you sequentially. You will be asked to enter the name of the page, choose a category, fill in the "Biography" - this is basic information for companies.
Briefly describe the company's activities and everything you want to convey to people about yourself.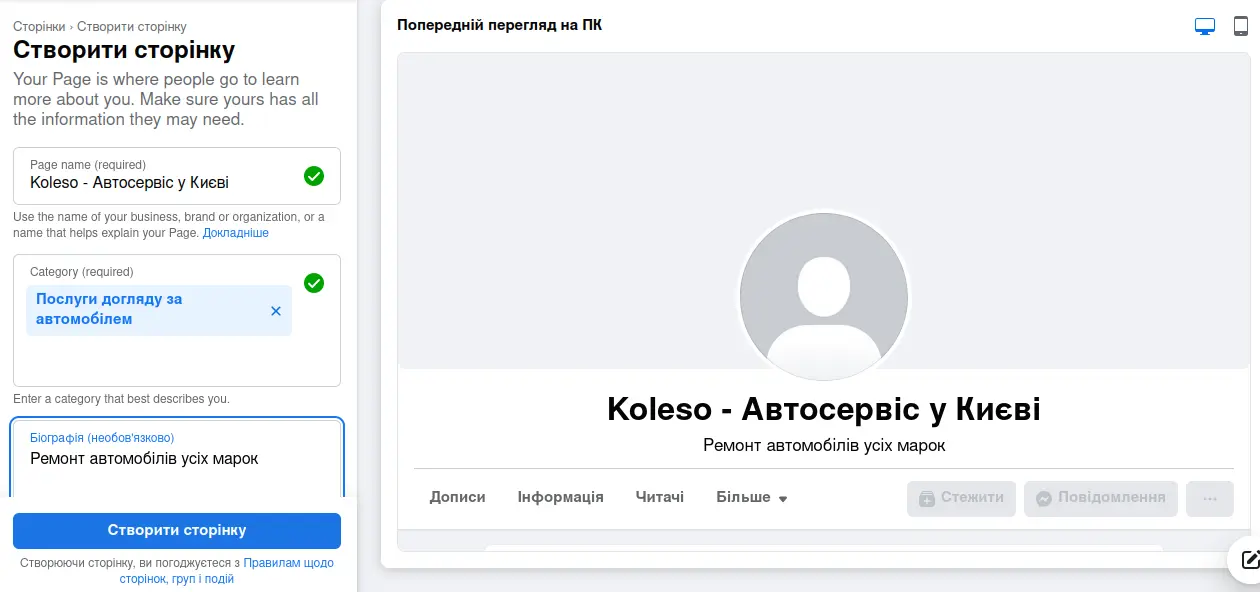 You will also be asked to invite friends, fill in contact information (site address, phone, email, business location). We recommend filling out everything in as much detail as possible, because having all the information on the page gives users more confidence.
It's good if you have a site that can work together with a business page. In this case, by specifying the domain (address) in your contacts, you will receive an offer to promote the site and create an advertisement with a button that will redirect users to your online store.
Read also: " What is the difference between a group and a Facebook business page | CityHost »
This is the key element of the page. Try to come up with such a name that it reveals the essence of the offer for customers, is not too long and is easy to remember. Exceptions are promoted brands: Coca-Cola, Samsung, IKEA. Such companies only need to introduce themselves.
Let's say that the page of the music group "Kulbaba" is being created. It can be called "Kulbaba Folk Art Ensemble" or "Kulbaba Rock Band". It all depends on the performance style of the group.
Often the name briefly describes the company's activities:
repair of apartments in Kharkiv;

creation of sites on Wordpress;

hosting and rental of dedicated servers ;

development of online stores on Joomla.
These are good options, but you must also specify the name of the company. The brand is a key element of promotion, you should not discard it and make the page faceless.
When writing the name, it is allowed to use any letters and numbers. But you need to follow the case (capital letters only at the beginning or in abbreviations).
Important point: the name of the page can be changed at any time. Therefore, if you make a mistake, don't worry, it's easy to fix. And if you suddenly have a brilliant idea about a more attractive name, you can edit it too. But it is worth remembering that on Facebook it is not allowed to change the name more often than once a week.
Before you change the name of your FB page, think about whether you should leave everything as it is. Especially if it is subscribed to by many users, and the current name gives its effect.
Read also: What is a domain zone .
In this line, enter a word that defines your company (auto, culinary, real estate). And then select the appropriate wording from the available options. It can be a business description (Car Care Services) and a personal brand designation (Actor, Artist, Blogger). It is not always possible to find exactly what you need: for example, there is no "Writer" category in the list, the option closest to the topic is "Literary creativity". Look for the ones that suit you best.
A category is a niche that a page will be added to so potential customers can find it.
Consider that Facebook offers categories that help optimize the page for further promotion. Therefore, you need to choose a category that really corresponds to the essence of your business - this information will be taken into account in advertising campaigns.
You can design a page using a profile photo (avatar) and a cover. For an avatar, a company logo or a photo of a person (if the page is created for them) is suitable. And the cover should reflect the activity of the company or specialist.
A little life hack: the cover can be turned into a bulletin board. For example, add illustrations about an upcoming event or the terms of a current promotion. It is also possible to publish contact data, a slogan and other information. Just keep in mind that the cover is displayed differently on different gadgets, so some of the information may be off the screen. Do not place important data close to the edge of the banner.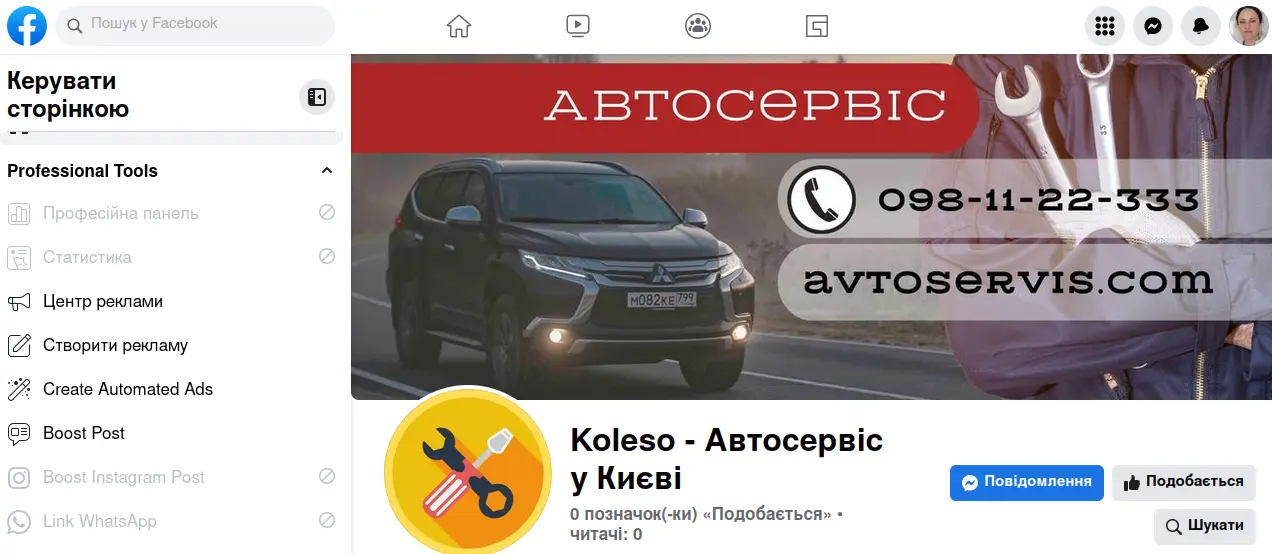 The username is the URL of the page. It should be simple, clear and fully correspond to the name of the company or the name of a famous person. After all, users often find a page by URL (it's convenient and fast). Also, the user's name is displayed during a quick search.
The name is specified after the @ sign. It can contain Latin letters, numbers, dots. The length is up to 50 characters. You cannot start and end the name with periods or use uppercase characters.
It is not recommended to write a key phrase in the title. It does not affect indexing and does not help in promotion. But it will add gloom to users (it will be more difficult to find you in search, and a long and meaningless name will be displayed in correspondence).
Here you can check previously entered data, add or change information about the company or brand. In the "Contacts and basic information" section, you can additionally specify:
pages of other networks (Instagram, Pinterest, Twitter);

hours of work;

price range;

service area (for example, if you work for several cities);

list of services;

service language.
There are also quite a few sections for personal branding — education, life events, places of residence. It is not necessary for the company to fill them out.
Facebook offers many options to help you communicate with potential customers. The most popular call-to-action buttons for users:
Send a message;

Contact us (go to the site);

Buy tickets;

Visit a store, etc.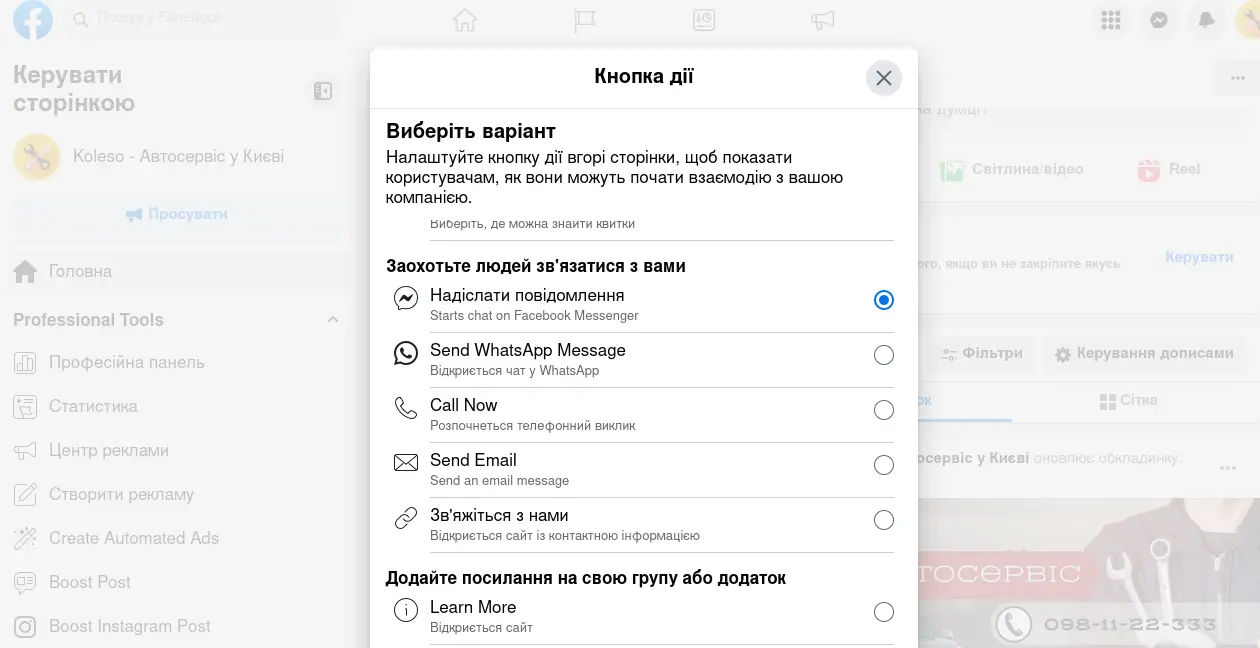 Some of the functions of the button are built-in tools on Facebook itself, and some are transferred to external services. For example, you can connect WhatsApp, use Facebook's built-in scheduler, or choose a third-party scheduling tool to schedule appointments for your manicurist.
So, the page is created, but that's only half the battle. Then you need to configure it. On the right side of the screen under the cover, select the menu that looks like three dots. It has many useful features like view activity log, invite friends, replace action button.
In the "Page and Label Settings" section, you will be able to adjust post publicity, commenting permissions, sending messages, sharing stories and other privacy settings in the corresponding section.
Also, be sure to specify whether users can post to your page. Placing author's posts allows you to increase audience engagement. But set them up so that they are first sent to moderation and published only after your verification. However, in some cases it is better to prevent users from posting their own posts.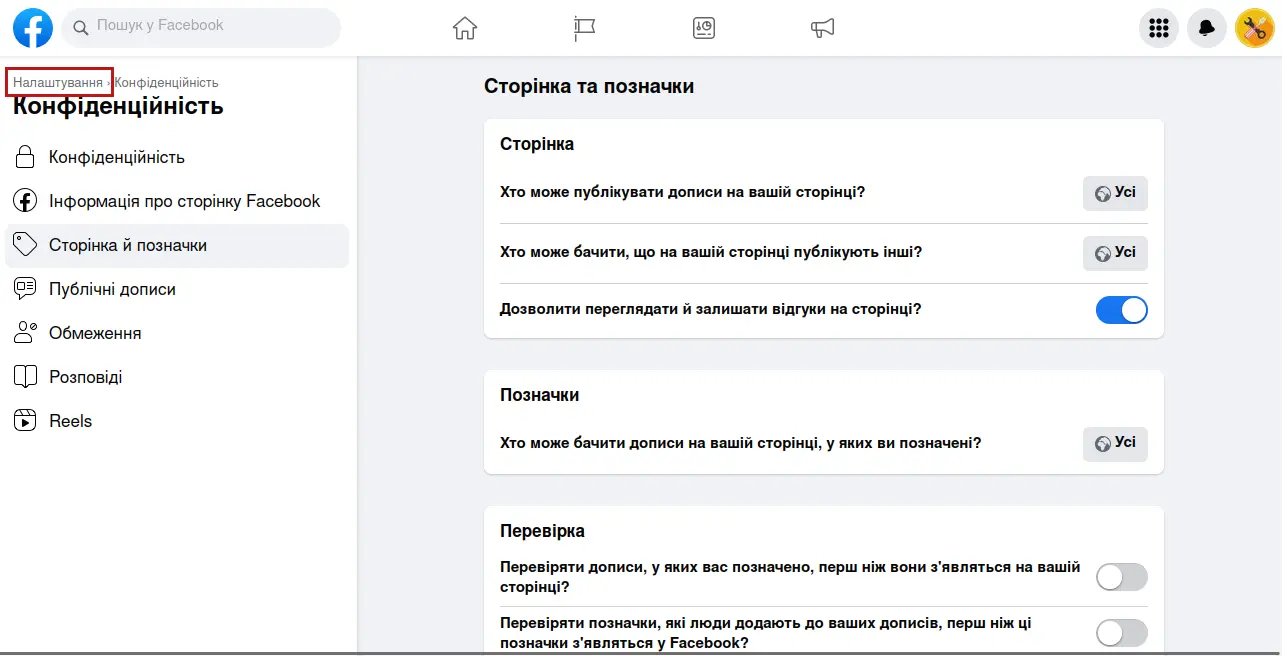 From the "Page and Markup Settings" section, you can also go to the "Settings" tab (marked with a red frame in the screenshot above), where the function of changing the name and URL of the account is available. Users often can't find this option, but now you know the steps to take to get there.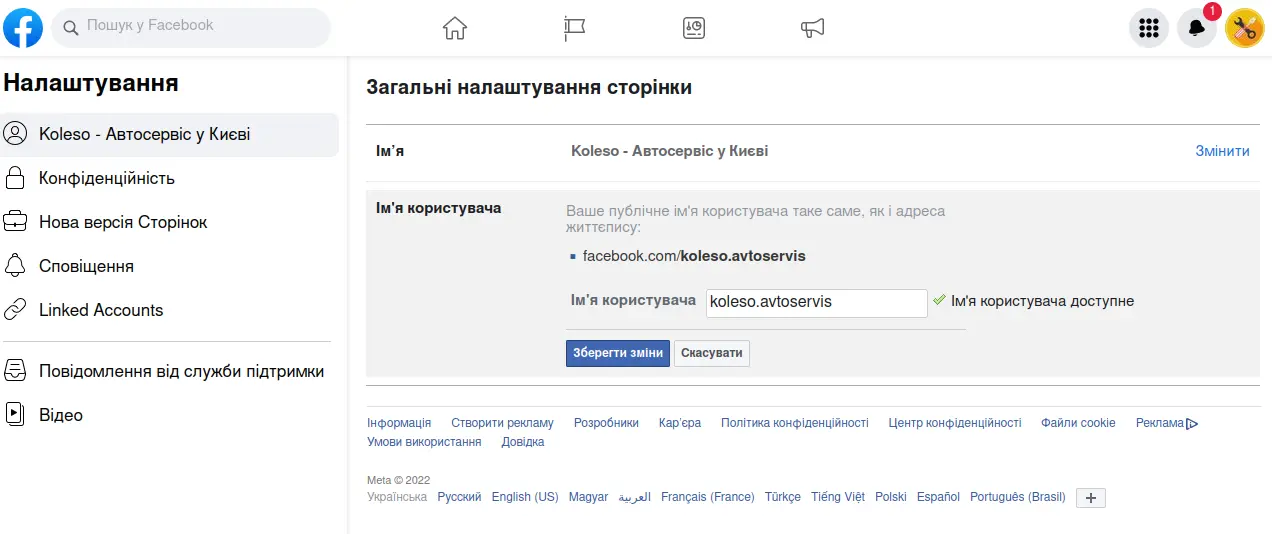 You must enter a password to change these settings. Also, as we said, they are not allowed to be edited very often. Therefore, make changes only after you have seriously considered their necessity.
Go to the "Professional Dashboard" and select the "Message Settings" function. It is a convenient multi-functional tool that has among useful options an autoresponder and answers to the most common questions.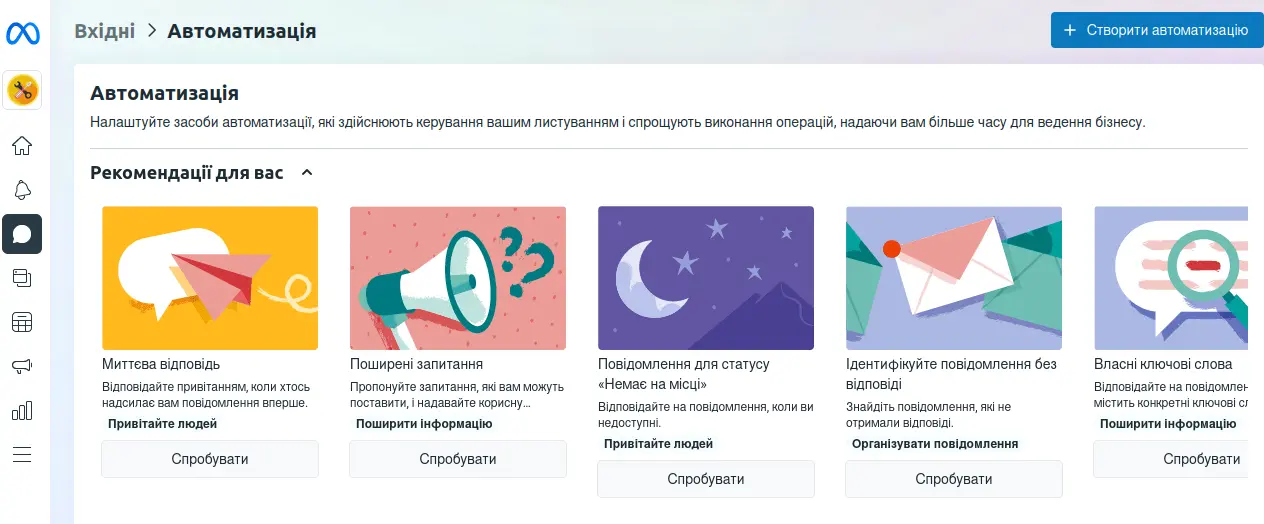 Configure autoresponder settings. This will create in the eyes of users the image of a company that takes SMM marketing seriously and thinks through all the details, taking care of customer convenience. Auto-answers to common questions will save a lot of time and you will be able to be less distracted from current affairs (people often ask the same questions).
Read also: What is a subdomain and why is it needed .
Go to the main page and in the left panel "Professional tools" select the "Professional panel" tool.

In the menu on the left, select the "Page access" section.

You will see the heading "People with Facebook access" - these are your administrators. Click the "Add New" button to grant administrative rights to another person.

Start typing the name as it appears in the account and Facebook will pull up the suggestions.

If you scroll down and enable the option "Allow this person to have full control", this person will have full rights to administer, edit and delete the page. If not, she will be an editor with the ability to manage content, moderate comments and user posts, send messages on behalf of the page, and create ads.

To complete the action, you need to enter your account password.

To become an administrator, the user must accept the invitation that will appear in the notifications.
You can get to this section in another way: Settings => New version of pages.
Go to your business page and select the menu in the form of three dots on the right under the cover and title.

Select the "Page Setup and Markup" section

In the "Facebook Page Information" section, there is a "Deactivation and deletion" option.

Choose one of two actions. Deactivation allows you to hide the page, which can then be activated again if necessary. Deleting completely deletes the page and all its content.

Before deletion, the system will offer to save materials from the page (photos, videos, posts). Do it if you need them.

For deactivation and deletion, you will need to enter your account password.
Please note that in the case of complete deletion, the page and all information posted on it will be immediately removed forever without the possibility of recovery. If you are not 100% sure about your decision, choose deactivation.
***
Now you know how to create and properly configure a business page on Facebook. But this is only the first step.
Next, painstaking work awaits you - filling the page with content. It is considered the basis of promotion, because it is used by readers to evaluate the usefulness of the page and decide whether to subscribe or not.
Therefore, work on content, create interesting posts of various formats (reviews, photos and videos, news, etc.). And most importantly, publish them regularly. With the right approach, you will be able to attract an interested audience from the very first days, who will like and share content with other users.