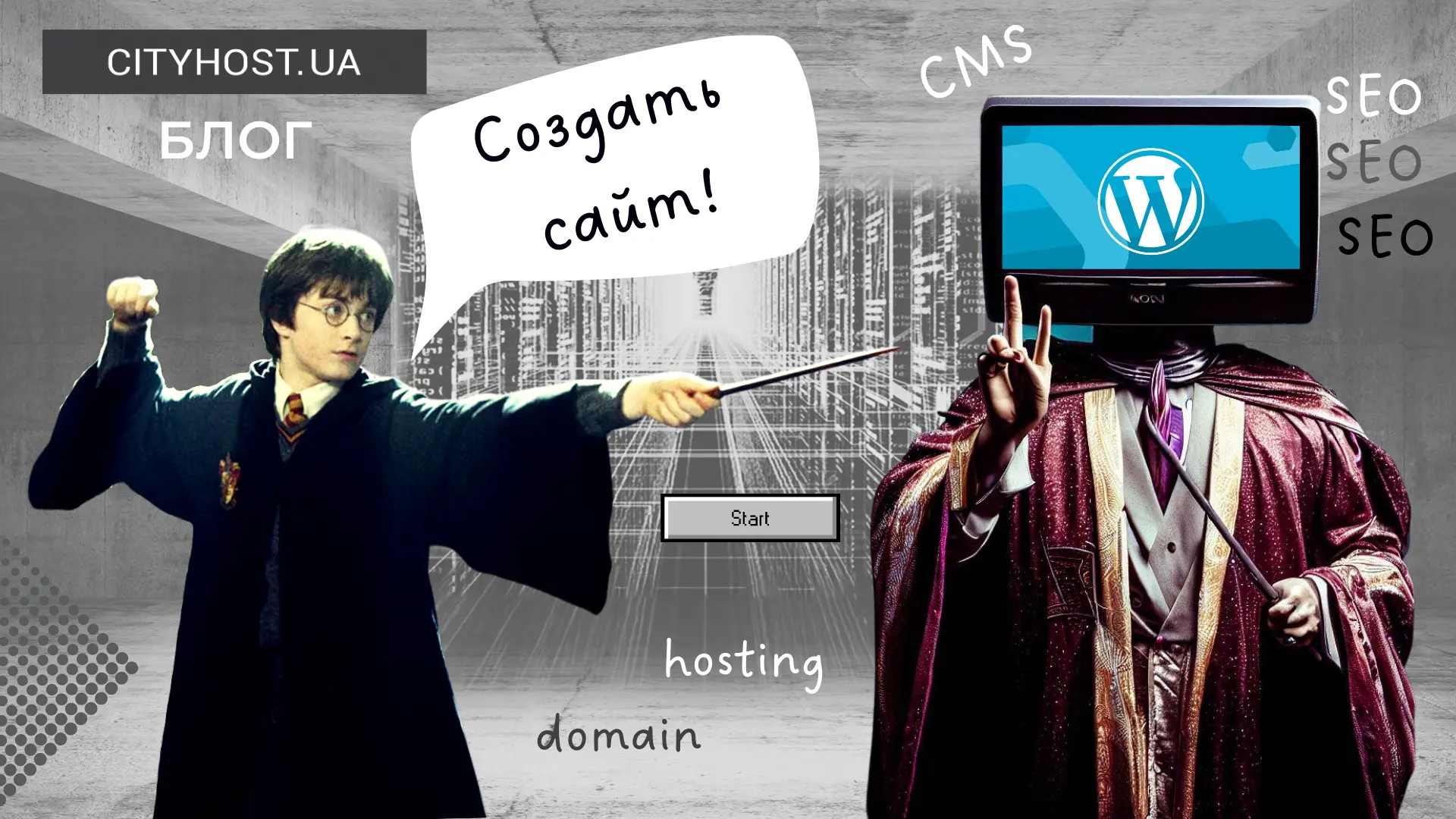 Usually, if you are wondering how to create a site yourself, it may mean that you have a limited budget and the project is still young. Therefore, now we will consider all options for how to create a site from scratch, while spending as few resources as possible. It is necessary to understand that the simpler and cheaper method is chosen, the more limitations it will have.
But in any case, creating a website is not magic, but simply a list of sequential steps that can be performed even by a person who is taking on this business for the first time. For this, it is enough to be a confident PC and Internet user and follow the recommendations that we will describe below.
Budget, content, all additional features of the site depend on what exactly you want to convey to the user with this site:
sale of goods;

informing about shares;

quick collection of links, addresses or pre-orders for something specific;

a blog about the life of the company, which creates an atmosphere of trust;

promotion of one specific service or product as part of the promotion.
The list may actually be longer and may contain several items, it is important to understand them.
Now you need to see how the same problem is solved by your competitors, as well as how your audience most willingly receives information online. For example, if you sell flowers or tennis rackets, your customers may read specialized forums or groups. From there, you can find out how they perceive information, what annoys them or attracts them, what information about you or your competitors they respond to, and what they are not interested in.
The structure is all the pages that are on the site, and navigation and linking, that is, moving between them.
For example, a website can have a product page, a company information page, a blog, and a review page. You need to think about how you can move between them, how they will look.
The structure also includes headings and interactive elements - for example, "order a product", "leave us a review". They can be played seriously or with humor, made modest or bright.
Read more about it in the article What is tone of voice - what brand tone to speak to your audience.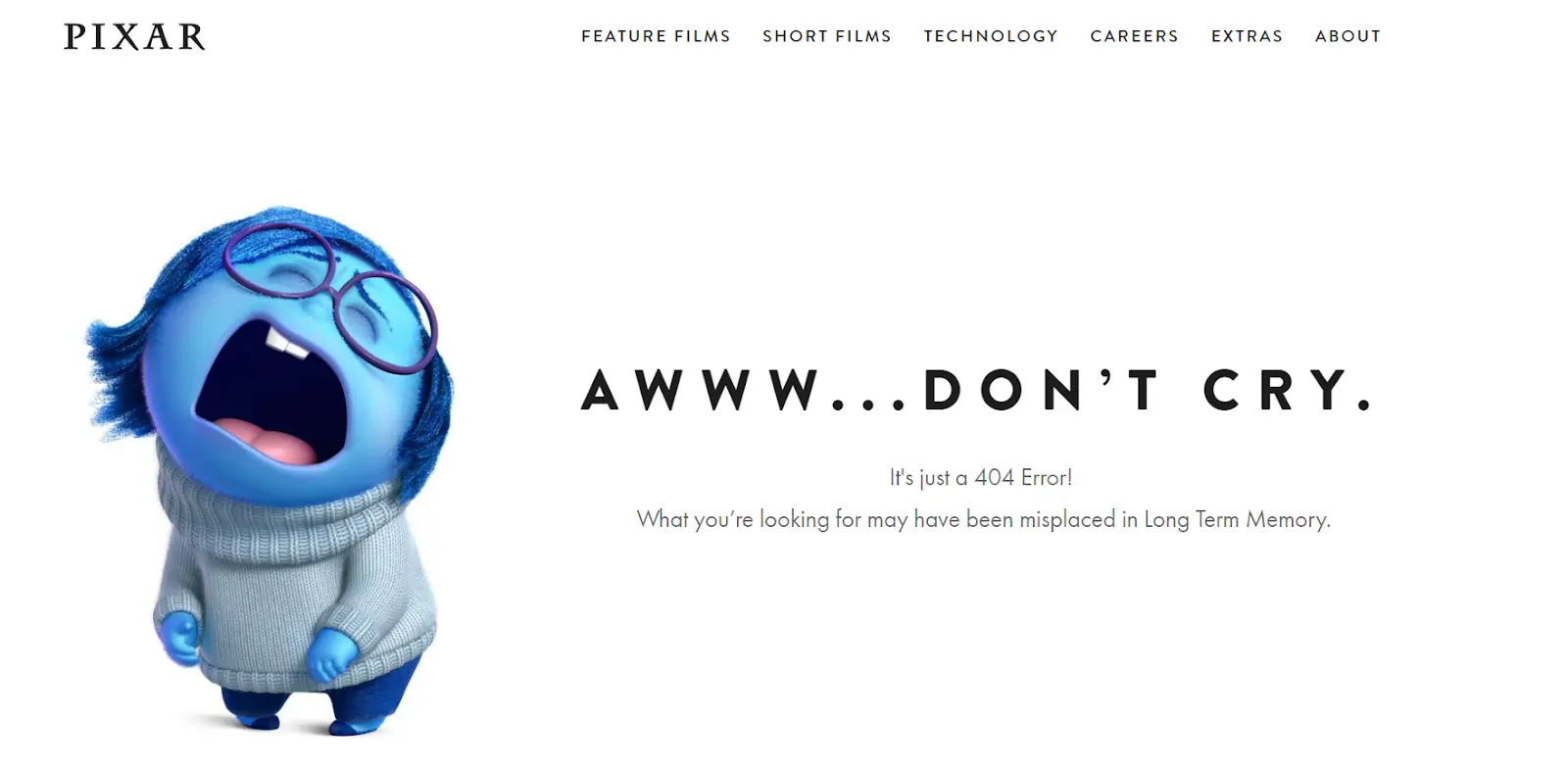 What exactly the site will be filled with depends on the purpose and on what kind of content you can currently provide. Not every company, for example, can immediately order a cool video, but it is very important to take beautiful photos of products. It is also worth thinking about the texts on the main pages and, if there is one, on the blog.
In order for the site to promote better in the network, it is necessary to take care of the keywords that will be used in the articles and product descriptions. Collecting keywords or creating a semantic core is an interesting creative process that is worth spending time on. Here's a step-by-step guide on how to create a semantic core .
The easiest and cheapest option for creating a site from scratch is a ready-made site designer, which is immediately hosted on the servers of the creators of the designer, and therefore provides a ready-made domain or allows you to connect your own for additional costs. Constructors, which we will return to later, are a solution that can literally save an inexperienced webmaster. There is a set of ready-made themes and ready-made elements - menus, pages, buttons, functions, which can be assembled on the site in a couple of hours, just by clicking the mouse. You don't need to know the code, you don't need to study the topic for a long time. But, as they say, there are several buts.
The main thing to keep in mind: such a site will have a complex domain of the third or fourth level - for example, if you use the Google site builder, which we will talk about below, the address will be https://sites.google.com/view/yoursite, and this is not good for promotion at all.
This is the easiest and fairly reliable way to make your site, which is suitable for simple projects: you can make a business card site, a landing page for one or two products, etc. With the help of the constructor, it is very easy to create a site for free in Google - just go to the appropriate tab and start working.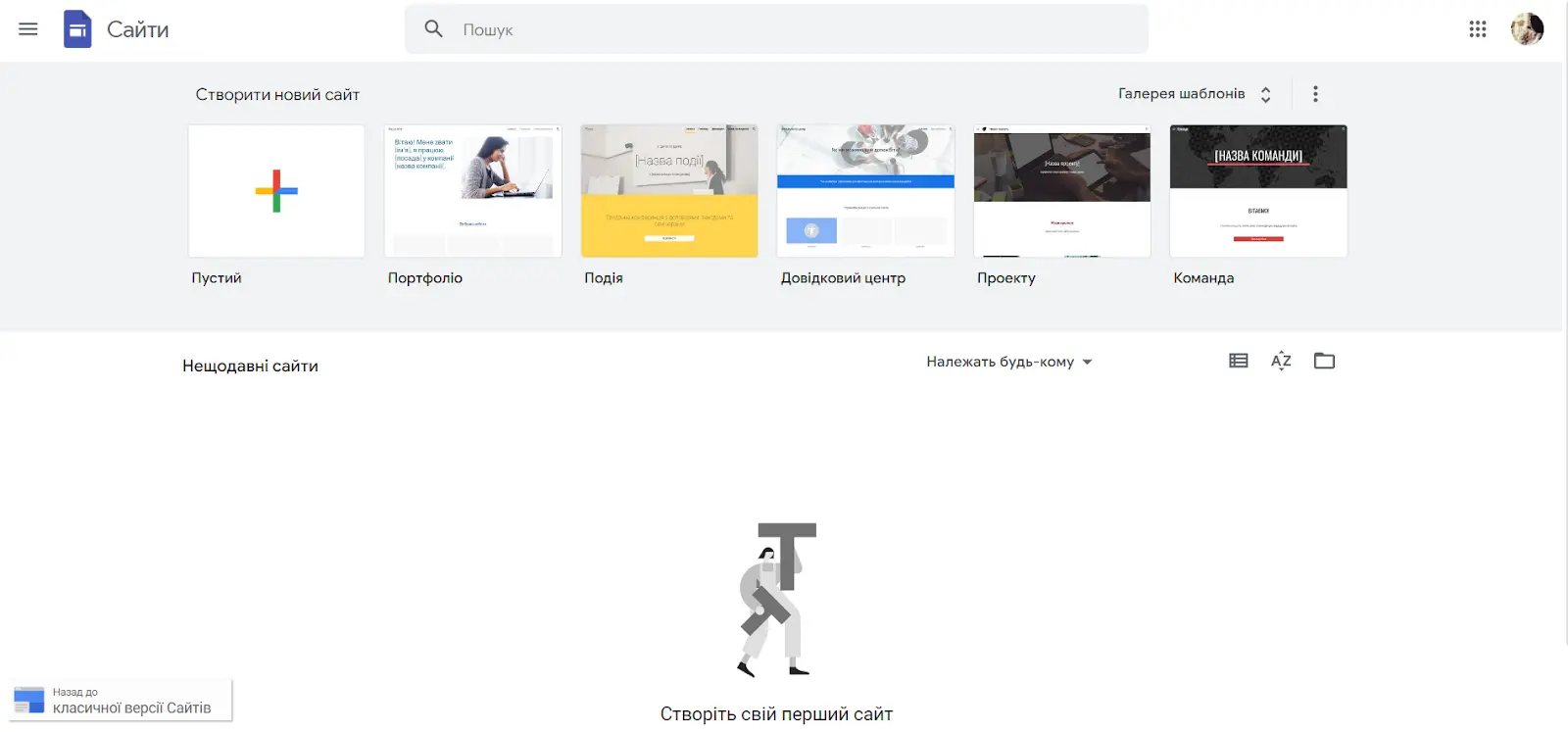 However, this designer has the most important drawback — simplicity. There are only a few topics, no way to regularly blog or post news, no social media buttons or comments.
There are many ready-made constructors that work as a separate service. Here you can see the top of such designers . There is immediately hosting, ready-made templates, themes, functionality is wider than that of Google sites. For example, the Wix platform allows you to create a mobile version, a blog, and an online store. However, free of charge is conditional. For example, to get your domain, you will have to pay a premium rate. You definitely need a domain if you decide to create a site for an online store or a popular blog.
In addition, you should familiarize yourself with the conditions: there may be limited traffic to the site. In addition, it should be borne in mind that your site immediately ends up in someone else's hands, and its fate can be unpredictable. Somewhere they place their advertisement, somewhere the company may close — and you will not be able to migrate, because the designer, as a rule, does not provide such an opportunity.
Therefore, the maximum that can be done on the designer is to make a website-business card on two pages, so that it is not a pity to lose it.
Now we will return to the topic of constructors in a more classic version of creating sites.
If we talk about business, then paid hosting and domain are better than any other options: it looks much more reliable and understandable for customers. And in addition, it is really more reliable: the hoster has certain obligations to you.
When it comes to paid services, the question very quickly arises whether it is expensive. Here is a detailed calculation of how much it costs to create a website - and it is quite cheap, if you choose wisely what to buy and what not to buy.
A domain is a site address on the Internet by which users will find your project. It is rented for a period of one year, and when the term coincides, it is extended.
The domain name consists of a part that you have to come up with and a domain zone, which, in fact, determines the price of the service: it is different. It is important that this combination is:
short;

preferably contained only letters, no additional characters;

was easily remembered and typed in the search bar.
You can use the search engine on the hoster's page, which will show in which domain zones your name can be located, and check whether it is not occupied at all. For example, here you can buy a domain by comparing prices.
If you take a domain name from the same provider as hosting, it will be easier to link it to the site: everything will be in one control panel.
From hosting, we need reliability, good reviews, transparent payment tools and support that responds quickly. That's the main thing, but there are nice things that hosts can provide to make life easier for beginners and more:
convenient free control panel;

site designer;

pre-installed CMS;

comprehensive packages that immediately offer a domain, hosting and the chosen platform for the site, as well as an SSL security certificate, which you especially need if you have an online store or if the site will collect payments for some other reason. You can order hosting on which everything is ready to work, and all that remains is to assemble the site.
If the designer provides a hoster, then, as a rule, there is a large set of ready-made solutions - themes, templates, elements. In some cases, it is even possible to migrate the site on the constructor, if you want to change the provider (just ask about it in advance).
Designers made on the principle of drag and drop allow you to assemble a site very quickly, and it will look bright and professional: you use designs that have already been developed by specialists.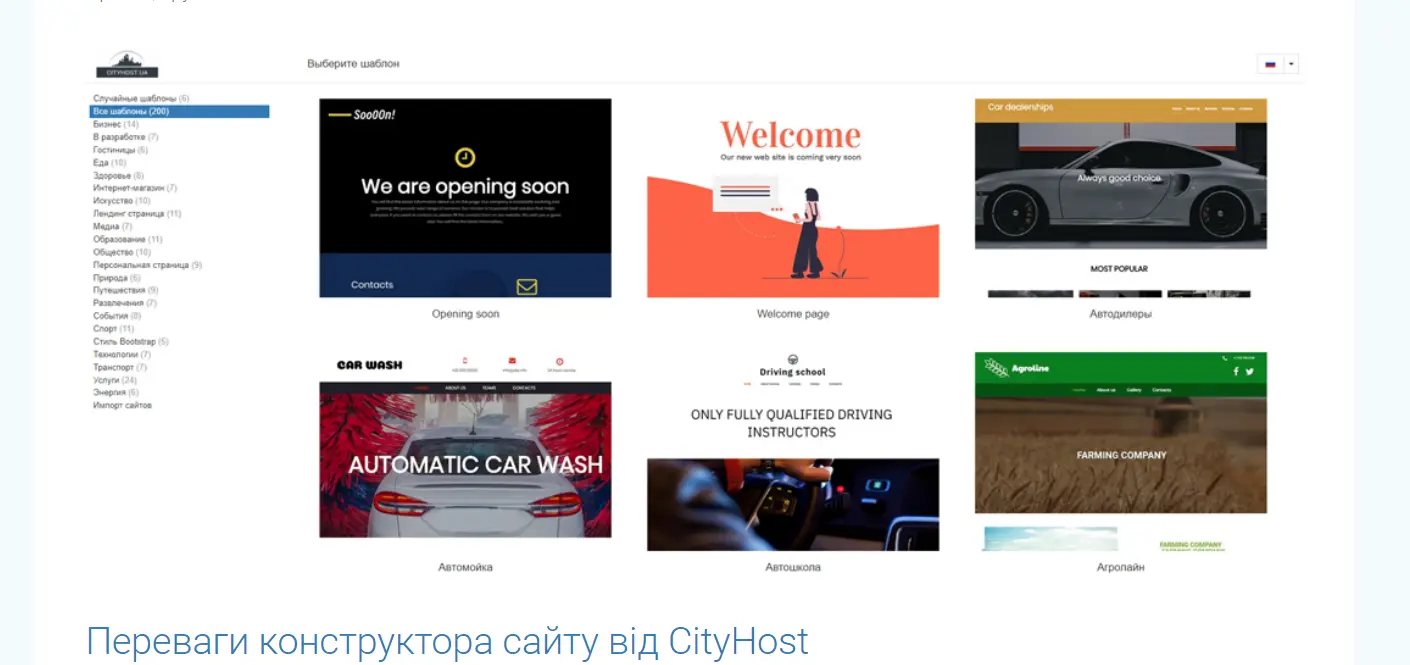 It is very convenient to assemble the simplest website or a small online store in this way.
The constructor will have significant disadvantages for larger projects: for example, if it is an online store with a large number of products, then you will have to download them one by one, which is inconvenient.
In addition, it is impossible to edit the constructor, it contains only what is there. So if you plan to work on the site further and complicate it over time, this is not your option.
The plus of such a site is that it will be very simple and light, since the content management system will not take up space and time for loading. If we are talking about a business card or a landing page, then it will not be too difficult. Here is an accessible tutorial on how to create a simple page in an HTML template .
A CMS, content management system or engine is essentially a designer too, but much more complex. It contains a large number of templates, themes, extensions and plugins that allow you to create a site yourself without using code. But the driver also gives you the ability to edit the code if you need it in the future, so it leaves you with a lot of freedom.
The CMS must be pre-installed on the hosting, and it is better if the provider does it for you. In many offers from the hoster, there are hostings with an already installed engine. If you chose an "empty" hosting, it is better if there is an auto-installer or a control panel where you can easily install the driver using the instructions from the provider.
Here is a small list of popular drivers:
Wordpress, mainly for text sites, blogs, news portals, business cards, but with the WooCommerce application you can also make a store;
Opencart, an open source e-commerce system. It has many free and shareware applications to add products, cart, collect statistics, etc.;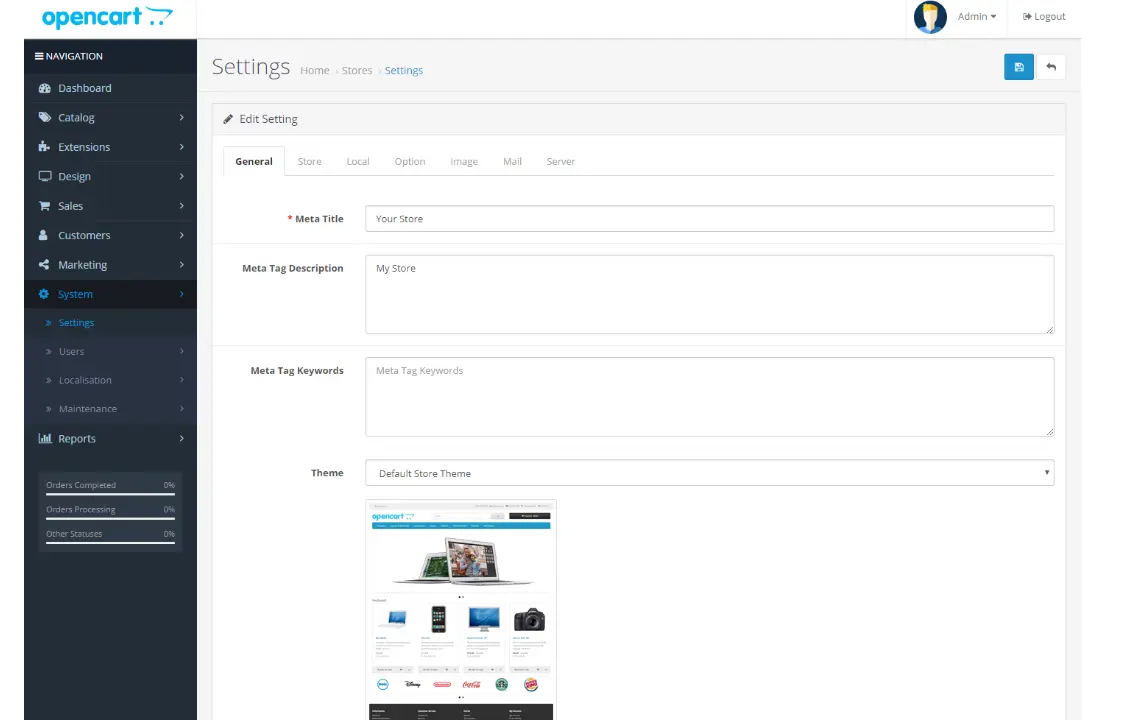 PrestaShop has a lot of features that work by default out of the box - it's a little more expensive to use, but easier.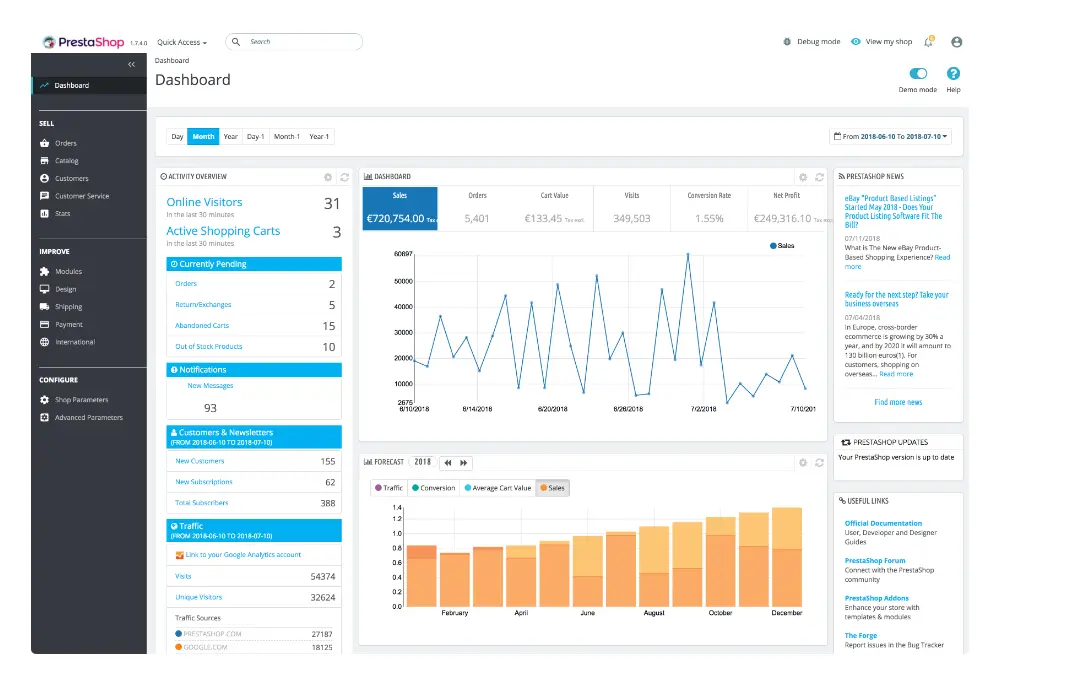 Although the engine itself is partly free to install, and plugins and add-ons are also offered for free, many of them have paid versions that provide much more functionality. And if you need this function, you will have to pay something. However, it is still cheaper than development services.
Read also: TOP-3 CMS for creating an online store
After the site has been created, it should be tested in several ways:
see how everything works from a mobile phone and from a desktop. Try to visit the site from different browsers, click the buttons, use the menu, filters;

ask several people to look at the site, preferably from among your audience - for example, customers. It is important that they feel comfortable using the site. And in this way you will see whether the site works well from different devices and browsers. You can also include employees - everyone has their own phone, tablet or laptop.
Be sure to plug in analytics. There are special plugins for this, or you can simply use Google analytics: it can be easily installed on the site, and you will have a wide variety of data about its visitors - who they are, how they behave, how they view pages, ultimately, how they make purchases.
A newly created website is unknown to search engines, and for all queries it is unlikely to rise in the results quickly. In order to start visiting it, users must learn about the existence of the site. In the first days after launch, you should start working on it:
distribute business cards or send messages to all existing customers, if you have a mailing list;

add the website address to all printed advertising products, QR codes in your offline establishments, etc.;

if you don't have social networks yet, it's time to create pages there. The social network is chosen depending on where your audience mostly "sits". You should regularly maintain a page or group, write the website address in the "cap" and add it to posts where appropriate. Here's how to create a Facebook business page, similar tips can be found for others;

order advertising - it can be targeted advertising in social networks, which calls to go to the site, advertising in Google ADS, which shows your site in advertising places in the issue;

the so-called native advertising works very well - when you give some news or comments to local media, or add a link to the site in the relevant topic of the group with the permission of the admins.
This is a lot of work, but soon you will understand which of these measures works for you. At the beginning of the site, you need a little help so that it helps you later.