An important component of the work of any service is a team of specialists who advise customers, help find the reason for the appeal and make efforts to improve the situation.
The technical support department is not only professional advice in situations where the client cannot figure it out without outside help. These are both positive impressions from the conversation, and the feeling that they are really trying to solve your question as quickly and efficiently as possible.
Cityhost.ua technical support works on these principles, and today we will tell you about the intricacies of the work, the most frequent topics of requests and how they are processed.
Cityhost has a well-established system of support activities - employees undergo training before employment and constantly improve their skills, both technical and communication. They are provided with detailed regulations, which contain answers to common questions and reactions to certain situations. The head of the service monitors the work of colleagues and checks tickets (correspondence with clients).
We are always happy to receive feedback from customers - thanks motivate us to work even better, and comments ... also encourage self-improvement. If you liked communication with our specialists, you can leave a tip to the employee using a chatbot, in mail or chat (depending on the communication channel).

In addition, you can send feedback about cooperation with the technical support department by filling out the feedback form .
For users of our services, there are several channels for communication:
telephone, the number of which can be found in the header of the site and in the Contacts section;

e-mail, which is also in Contacts;

correspondence in the control panel ;

"Help and Support" chat on the website.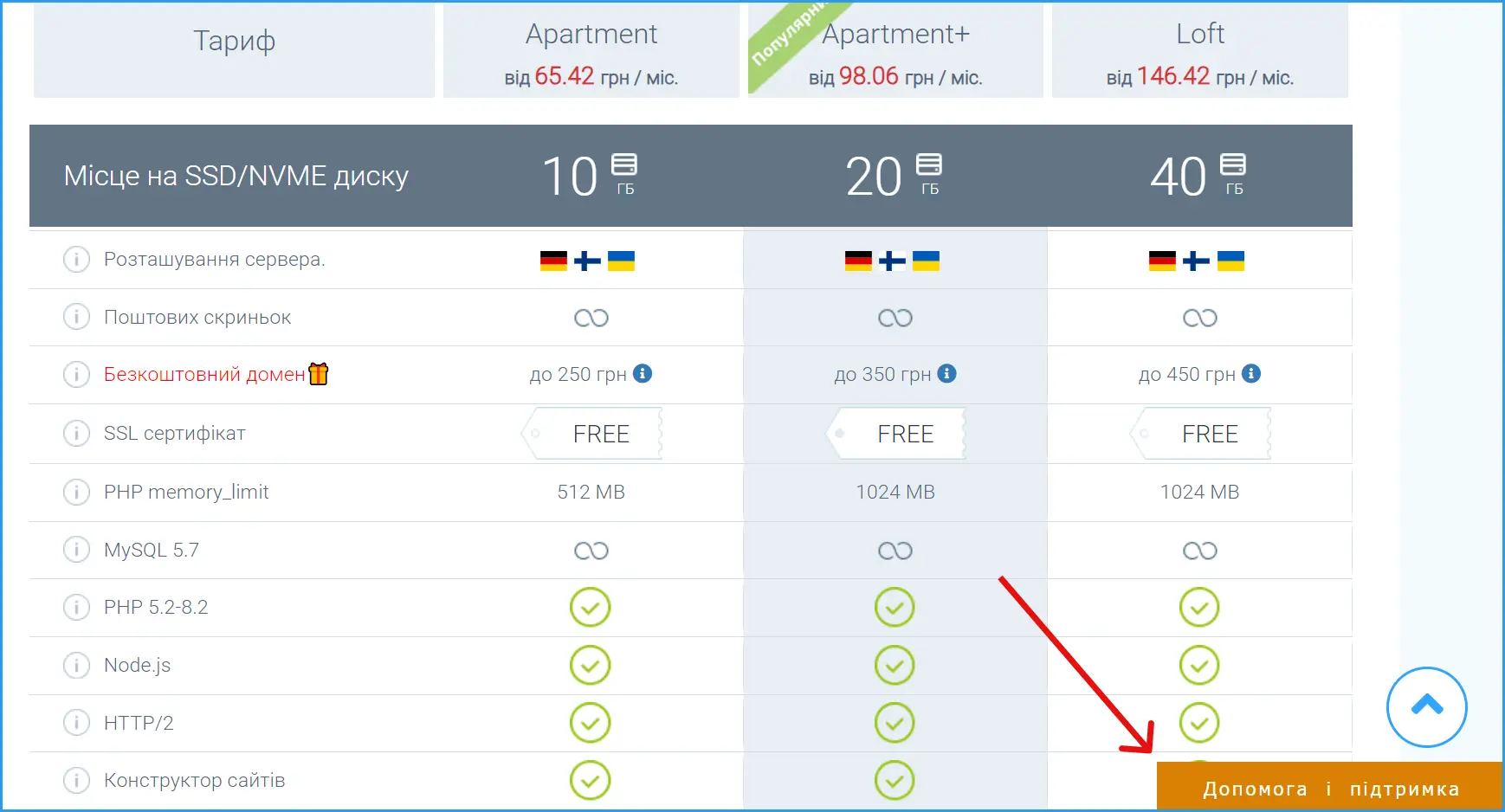 Every month, our technical support service processes more than a thousand requests. For example, in June we recorded 670 support requests from the control panel and by mail, 346 calls to the chat on the site and 373 phone calls.
And the first thing you need to know when you start using our services and contact technical support:
The availability of hosting services allows you to create amateur sites and blogs, to try your hand at web development for those who do not have deep technical knowledge, to learn immediately in practice. That is why many clients who use our hosting are amateurs. This is great, because if only specialists worked in the network, many interesting sites would simply not have seen the light of day.
For the same reason, users do not always know where the provider's responsibility ends and their own begins. Many of the complaints we receive are because the site is slow or has some other difficulty - but they are not related to hosting. For example, a web resource may have code errors, too many WordPress plugins, viruses, non-optimized images, and many other nuances that are the responsibility of the webmaster.
But we also work with such questions — we try to see the reason and explain to the client what he needs to do to make the site work better, we write blog articles and instructions to help users.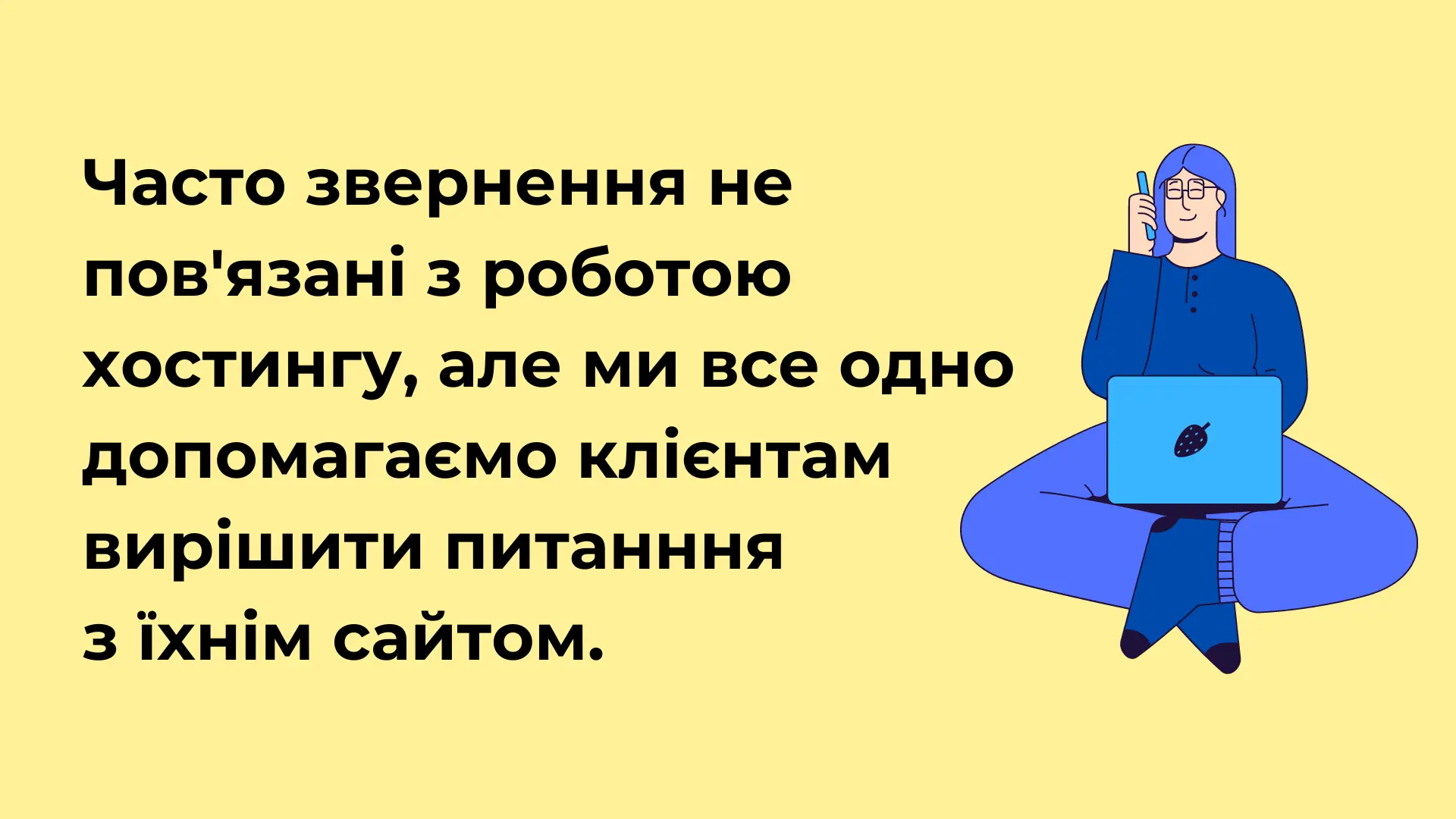 So we formulated a list of theses that will help you better understand the specifics of technical support work:
SEO and technical work of the site is 80% dependent on the webmaster and 20% on the hosting provider.

Site security is the user's responsibility. The provider provides security tools and helps to minimize the consequences of a DDoS attack from its side, but the presence of viruses on the site , hacking, theft of admins and other criminal activities is the customer's battlefield, where he must make maximum efforts to protect the site.

Most Ukrainian providers have been on the market for many years. For example, Cityhost has been operating for 18 years. Such companies care about their reputation, so technical support never gives empty recommendations just to sell a more expensive service. If a specialist advises you to switch to a higher tariff, change hosting to a VPS server or something else, believe me, this is good advice.

We understand what information needs to be learned in order to effectively work with our services, so we have compiled for customers the most detailed FAQ , which contains, if not all, answers to questions, then almost all. Look at it first of all - it often happens that the question that the client faced is already described in detail in the guide.

Review the rules for using the hosting service , because they describe the responsibilities and rights of both parties.

Remember that the hosting provider is not always directly related to the reason for the request, but is always ready to help in solving all issues.
But there is no truth, children - there are also errors from our side, which we eliminate immediately, as soon as technical support finds out about it. If it is a system error, the client helps to quickly correct it and thereby improve the use of services for everyone. Therefore, with joint efforts, we make our system better and more convenient every day. However, employees constantly monitor the operation of the systems, so we learn about most errors ourselves even before the clients had time to notify them.
Cityhost.ua has its own control panel, so we can add and remove functions, make the interface more user-friendly. We pay attention to your feedback, which is immediately passed on to the programmers, who start thinking about improving the functionality.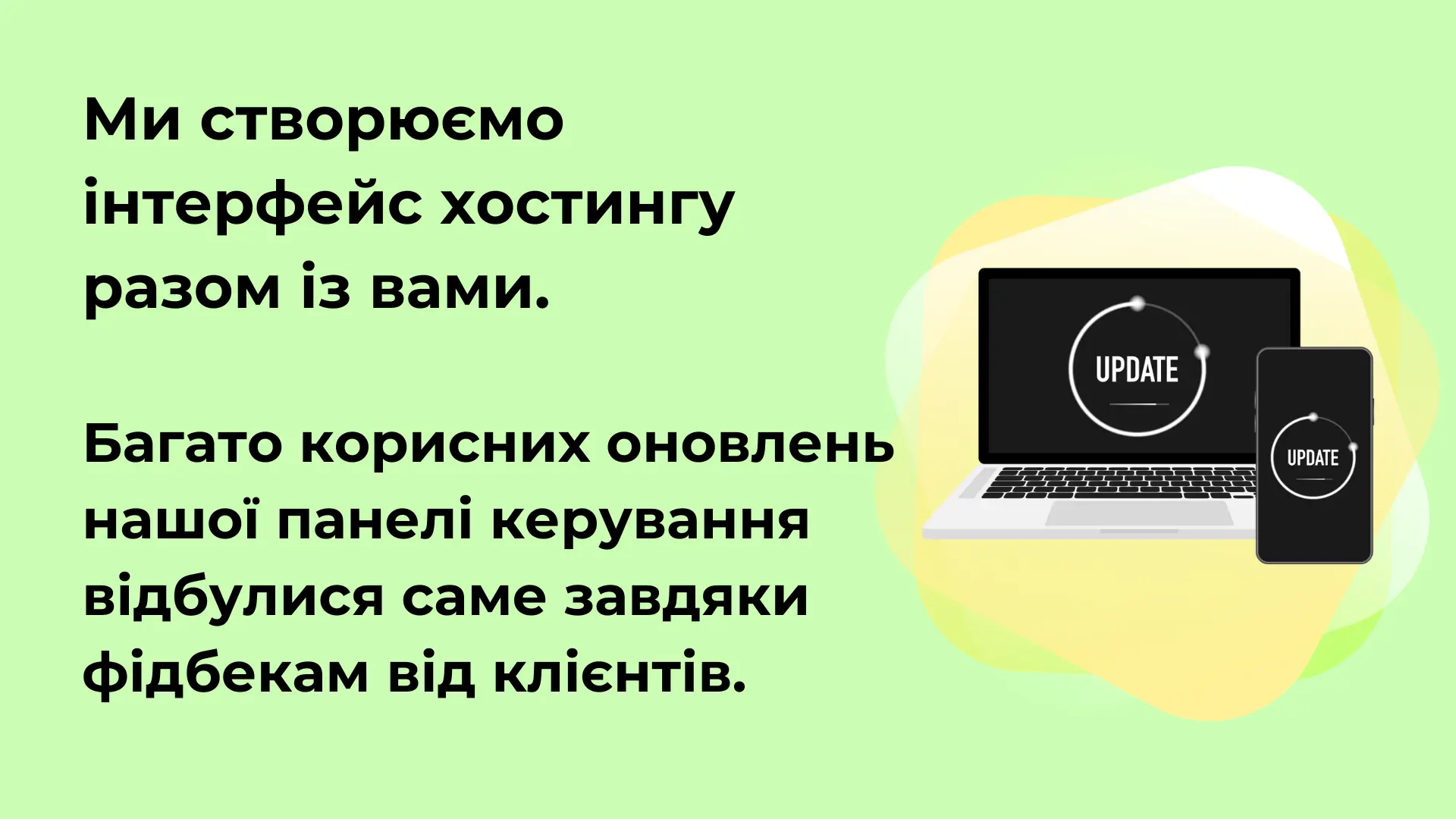 You can leave your suggestions in the comments in our TG channel , write to the mail or leave a request in the client panel.
Hosting providers work officially, are guided by a whole list of rules and are very law-abiding. We are interested in ensuring that our services are not used for criminal purposes, so we always review and process complaints regarding copyright infringement and hosting of prohibited material. For example, this applies to porn sites, drug sites, pirated content, malware, and much more.
You can read more about this in the article XXX-files: what is allowed and what is not allowed to be hosted?
We often receive complaints from human rights defenders or representatives of well-known brands that third-party sites illegally use information that is their intellectual property:
TM or brand name;

A domain name similar to the domain of a well-known company (read more about this in the article on domaining and cybersquatting ).

Photos of products and other materials from the original site.
We investigate all complaints regarding violations of laws and regulations, and if they are confirmed, we send a letter to the client requesting the removal of these materials. The client has the right to defend his position and prove with arguments that the complaint is groundless (this also happens). In most cases, site owners remove prohibited content after our appeal. Occasionally, if a webmaster does not respond to our letters, and the site contains blatantly criminal content, we may block such a resource. But for the most part, situations are resolved peacefully, with the help of diplomacy.
We invite you, who are reading this article, if you see criminal materials or violations of the rules on the site, write to the address for complaints (abuse), which can be found on the Whois service by entering the site's domain name in the line.
***
Not all of our services are related to website hosting. The client can rent a dedicated server to create IT infrastructure, organize video surveillance , or VPS to install accounting programs . Cityhost also provides paid and free SSL certificates, registers domain names, has its own site builder and CMS auto-installers, and many more useful options. Users also have questions about them, but we talked about hosting in the most detail, because it is the most popular service - and, therefore, a lot of requests are received.
You can always contact our specialists who work from 9:00 a.m. to 9:00 p.m. on phone calls and answer in writing in chats until 11:00 p.m. At other times, you can contact by e-mail, because the support works on a regular basis, ensuring the stable operation of the company's equipment. Write your questions in the control panel or to the box support@cityhost.net.ua.