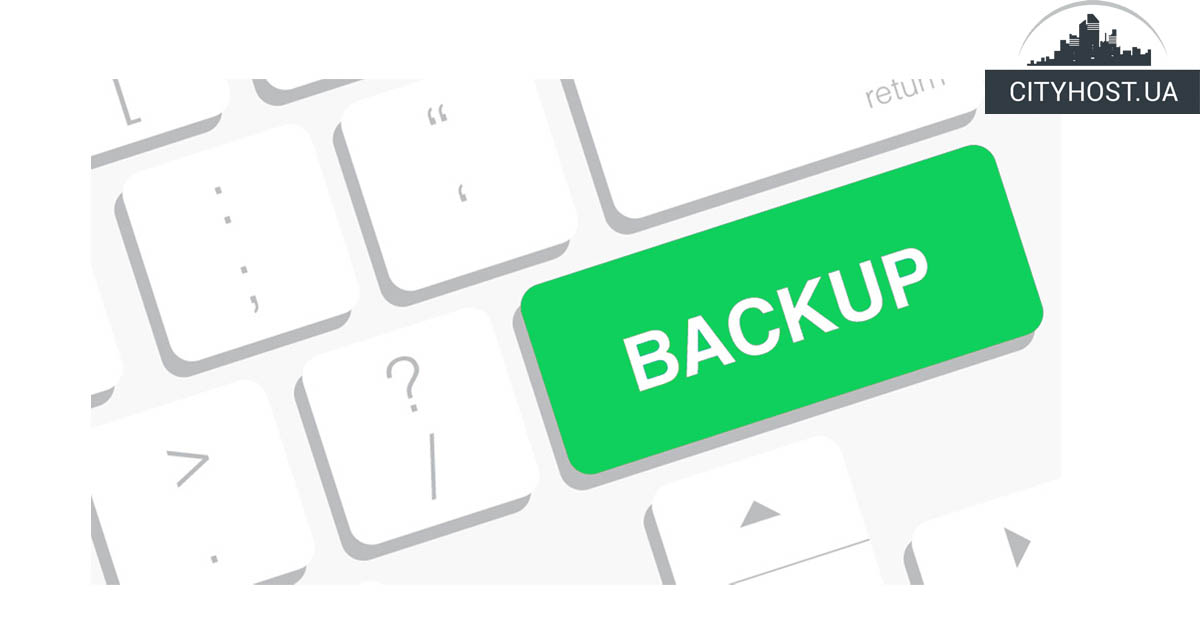 Site backup is, in simple terms, a copy of all the data of an online resource. Its regular creation is a guarantee that you can quickly restore your online store, blog or portal in case of:
hacker attack or virus infection;

destruction of files as a result of the actions of incompetent users who have access to the site's admin or file system;

failures in the operation of the resource after installing add-ons, plugins and scripts;

"crash" of the site after updating the engine under which it operates.
In addition, without knowing the answer to the question of how to back up the site, you will not be able to "move" to another hoster.
Another way to use backup copies of online resources is to create their test versions. This is useful when, for example, you plan to add a new function to your online store, blog or portal and want to check how it will affect its work, whether there will be conflicts with already installed scripts or plugins, etc.
The next question, which we recommend to study immediately after you have learned what backup is, is the types of backup copies.
Read also : What are keywords and how to choose them .
What are the types of website backups?
Depending on the resource data for which the "duplicate" is created, backups are either full (include both files and databases), or include only files or only databases. You can also classify a backup by the mode in which it is created: manual or automatic.
Speaking of backup types, there is one important point to note. By ordering CityHost virtual hosting, you can store a maximum of seven backups on our servers. It's another matter if you decide that renting a dedicated server or VPS is the #1 option for your site. In this case, you will receive 50 GB of disk space for storing backups on a separate server.
The most common classification of backups is by the place where they will be stored and the methods of accessing them:
FTP Backups. An account is created for these RCs on a separate FTP server. In this case, you can access files and databases using an FTP client (for example, FileZilla) or through a web interface in any browser.
CDP Backups. They provide for the scheduled creation of copies of only those files that have been changed, and not the entire data array. Due to this, CDP copies require significantly less storage space compared to other backup methods. In addition, when copying files and databases in this way, the load on the server increases very slightly.
HDD Backups. They are created on separate hard drives in manual or automatic mode.
Cloud Backups. This type of backup involves storing RK in the "cloud" - many servers connected to a single network.
How to backup a site on CityHost
The hosting company CityHost offers every client of virtual hosting, regardless of which tariff he has chosen, the creation of an RC of the site's data. Backup is performed either automatically every day at 00:00, or manually - at the request of the client. A total of seven backups are stored - for the last three days and for the last four Sundays. They can either be restored or downloaded in a zip archive.
Note. Backup is an action that is recommended only if the cause of the site "breakdown" is unclear or is so serious that it requires more than one day to resolve. In other words, solving the question of how to fix a 403 site error or anything similar is best not by restoring a backup, but by contacting the hoster's technical support or searching for an answer on Google.
To create a backup copy of the site, perform the following actions:
In the main menu of the CityHost admin, select "Hosting 2.0".

Click the "Manage" button in the line with the domain of the site you want to create.

Go to the BACKUP tab.

Click the button "Make a backup of the current state".
As soon as the RC is created, you will receive a notification letter about it, and an item with the current date will appear in the "Actions with favorites" block on the BACKUP tab. This is a backup that you can download or restore.
Now, knowing what a site backup is and how to perform a backup, be sure that you will always be able to restore the site, regardless of the reasons for its "fall".
Was the publication informative? Then share it on social networks and join our Telegram channel. We remind you that you can buy Ukrainian hosting from the hosting company CityHost. For technical questions, contact the online chat or call ?? 0 800 219 220.