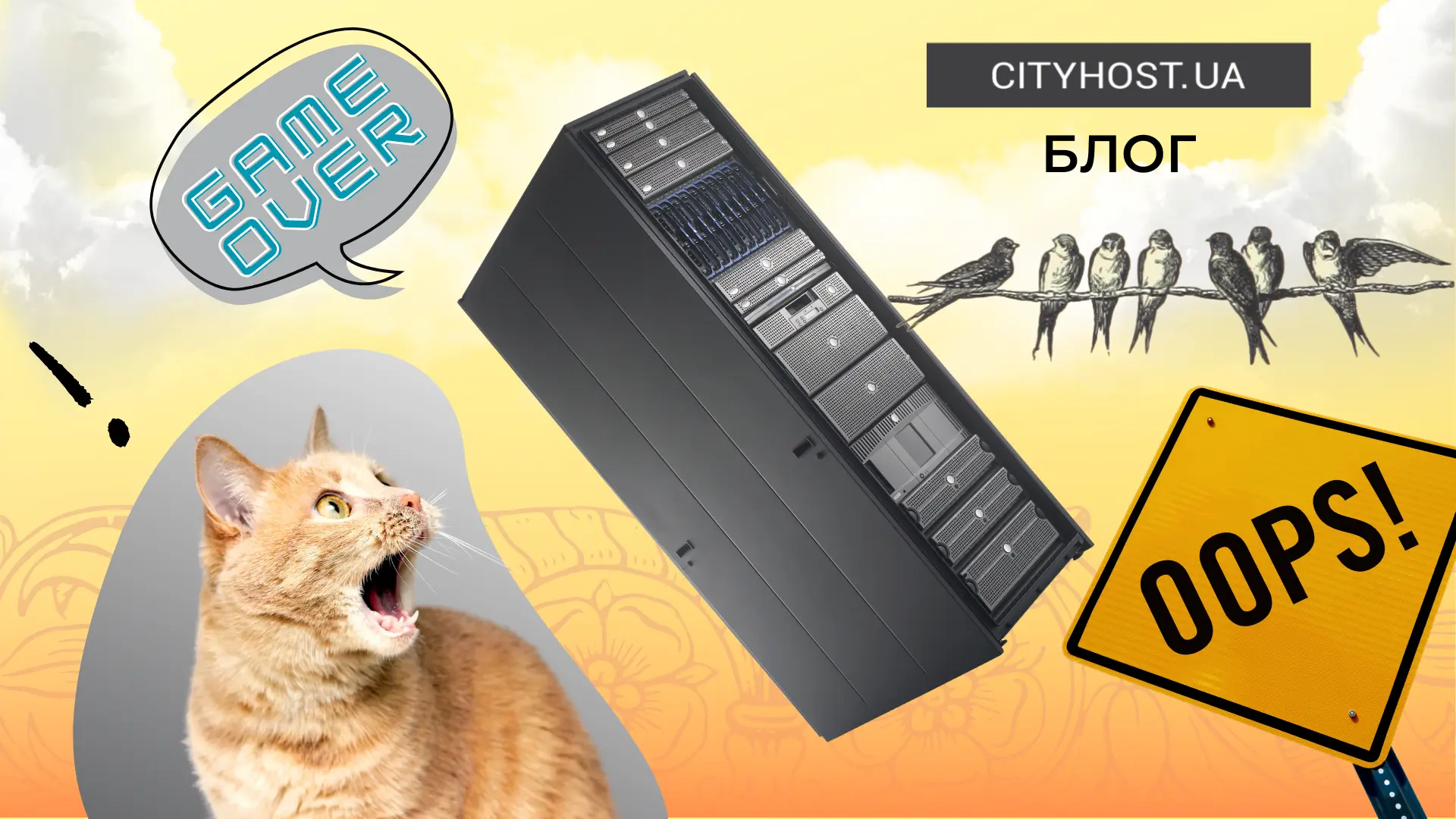 The server rental service is in demand among entrepreneurs both from the IT sphere and from other industries. With the help of such high-tech equipment, you can serve busy sites, create IT infrastructure and automate business processes. But the server is a technique that requires certain knowledge and responsibility on the part of the tenant. Therefore, we decided to talk about the main nuances of working with them in order to protect you from troubles that may happen due to lack of awareness during operation.
The recommendations described below apply not only to the use of our services, but also to cooperation with other providers. The rules for renting servers may differ in detail, but the general picture is similar for the hosting services market.
Recently, two drives on a rented dedicated server "fell out" at the same time at our client. Since the backups were stored on the same server, all data was lost. This unfortunate incident happened for the first time in more than 15 years of our work, but it showed a weak point in the use of server rental services. Why did this happen?
By renting a server from a hosting provider, customers find themselves in the "open sea" - they are fully responsible for security, software status, monitoring the load on components and timely warning of technical support about possible problems.
In the case that we describe, the service life of the components has ended, but this was not noticed in time. Diagnostics and replacement of the disk with the least resources, followed by a reorganization of the RAID array, would help to avoid such troubles. Generally speaking, disk failure followed by replacement is typical practice for dedicated servers.
Read also: Storage devices on the server — HDD or SSD, NVMe or SATA? What do these terms mean and which one to choose when renting a server
The specificity is that only the client has full root access. Even technicians can't "peek" into a server to see what's going on with its system or components. And only when ordering a paid service for additional administration, technical support gets access and the ability to monitor the server's status.
At the same time, the client provides the specialists with a login and password from the server, which they have the right to change after the session ends.
Such a policy ensures maximum confidentiality of data and is an advantage - the client can be sure that no one but him will get access to the information. But, as we can see, there is also the other side of the coin — a high degree of responsibility for the rented car.
Next, we will tell you what the client should do to save his data and what additional services can be ordered to avoid trouble.
When ordering a dedicated or virtual server rental service, the user receives an initial setup service — installation of the selected operating system, control panel, disk mapping, and RAID array formation. After that, technical support only responds to requests from customers who ask for solutions to certain problems. Installation of programs and their configuration, monitoring of the state of the system, disks, RAID-array, services on the server and timely reporting of problems is the responsibility of the service owner.
If the user does not have enough experience or time for all these procedures, he can order administration on a paid basis.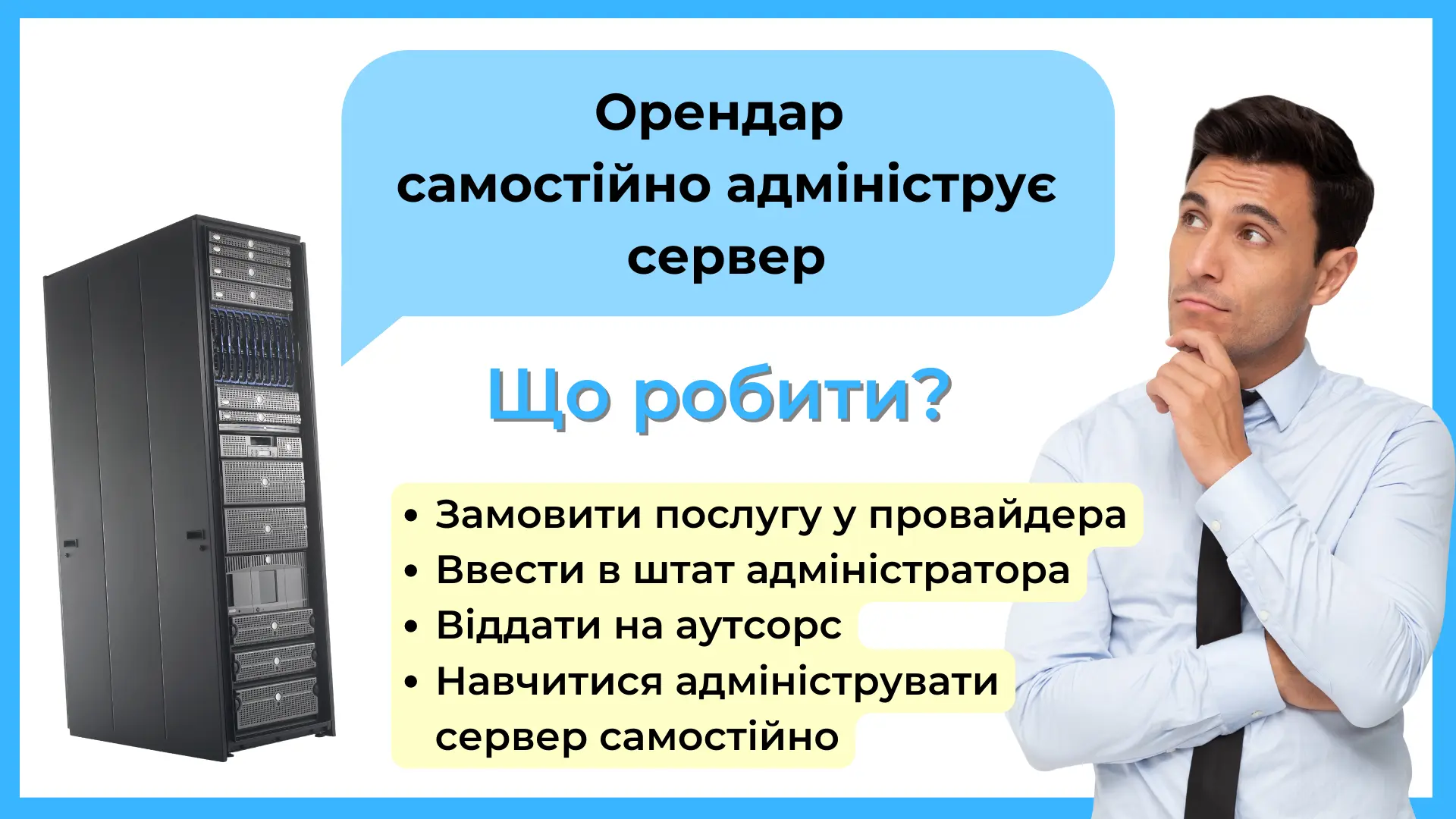 As we can see in our example, the clients had backups, but they were hosted on the same server. This led to a fatal combo — not only did two drives fail at the same time, which is extremely rare, but customers were also left without backups.
Keeping backups on the same drive is normal practice. But in this case, you need to make another copy on a third-party medium. There are never too many backups, so you can also make a third one - on a server located in another data center.
Hosting provider Cityhost provides 50 GB of free disk space for servers where service owners can store backups. The space is provided on a separate medium, so you don't have to worry about your data if something happens to the rented server. But it is up to the tenant to create and configure backups. Technical support can do this, but only if the corresponding service is ordered on a paid basis.
Ask your provider if they provide space for backups on another server, and if there is such a service, be sure to use it.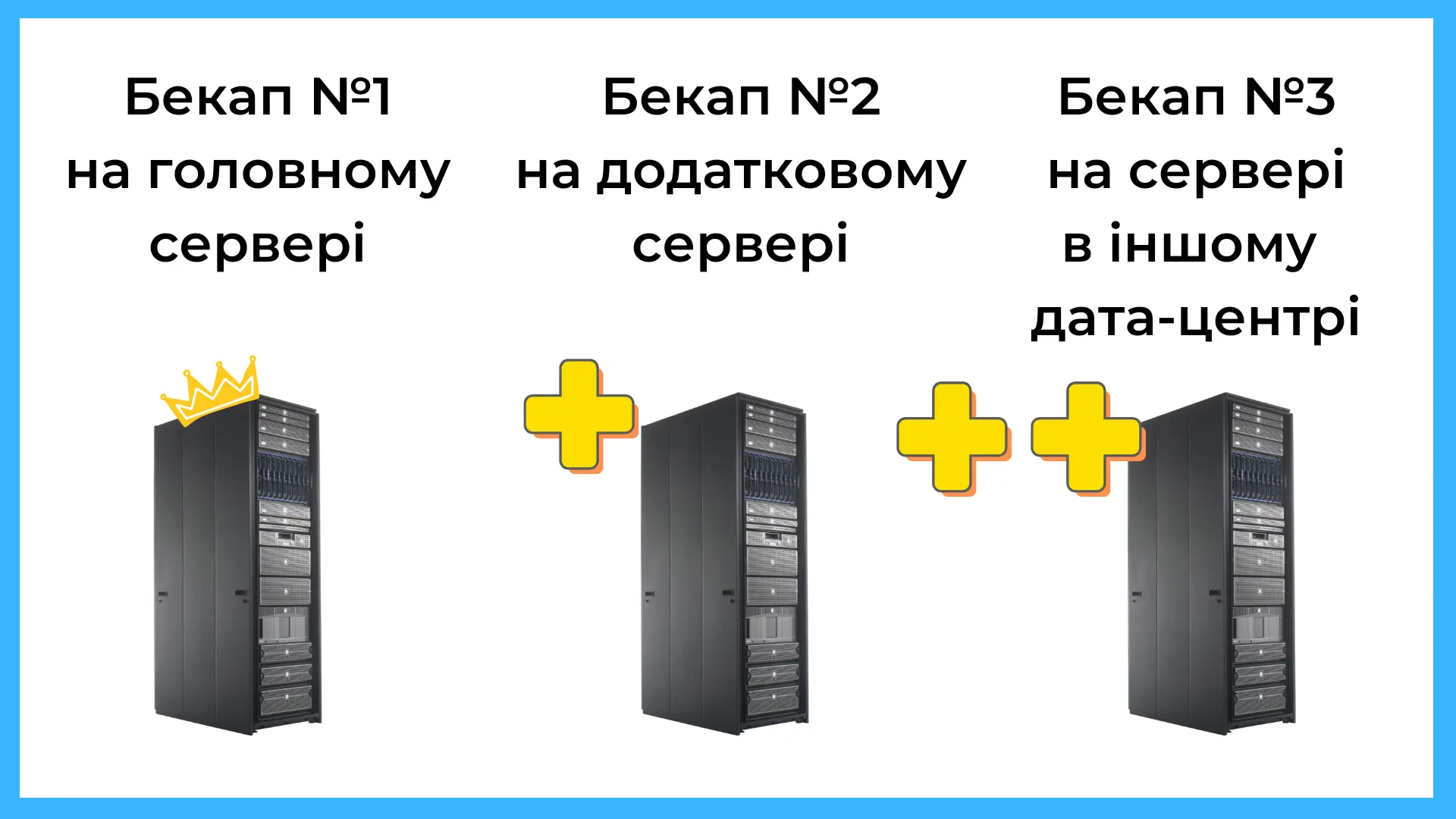 Specialists advise to take a server with two disks combined in a mirror RAID array. In this case, information is written simultaneously to two disks, and if one of them fails, the data is restored from the second. But sometimes customers take two disks, but do not combine them - this way, more space is obtained.
Such a strategy can be considered successful until a certain time, until the disk fails or its resource is exhausted. We still recommend that you listen to the advice of technical support, and even better — ask them yourself about additional ways to protect your data from loss.
Read also: How to protect your Cishost account in times of information instability
Regularly monitor the state of server components and the load on them, let it become a habit. If you do not know how it is done and do not have time to study these points, it is better to hire an administrator for the maintenance of the project or order a monitoring service from the provider.
The data in the smart table can provide a lot of useful information about the health of the drives. For example, they have information about how many percent of disk space is left. This screenshot shows that the drive still has 83% left.

Paid administration can be partial or full. Here, for example, are the service packages provided by Cityhost (they may differ from other providers):
This option is used when the client knows how to administer the server himself or has his own technical staff, but has encountered a complex problem that cannot be solved on his own. Then our specialists join the process.
This service includes a list of actions offered by the provider:
resetting passwords to the admin panel and root access,

transferring the site to the server,

installing a security certificate,

installing additional versions of PHP,

setting up protection tools,

making a backup copy,

system and software updates and much more.
In this case, the user pays a monthly subscription fee and receives full server support — installation and configuration of software, constant monitoring of the server's status, installation of antivirus programs, configuration of backups and restoration of information from them upon request, etc. In this case, technical support has permanent root access to the server, but you can rest assured that it will be up and running.
In the case of renting a server with full administration, the reputation of the provider plays an important role, so it is better to contact companies that have been working on the market for many years and have positive feedback from customers.
This is a simple and inexpensive service that monitors the load on disks, network, processor and other technical components. As soon as the indicators exceed the permissible ones, the client receives a message to the contact e-mail, via SMS, phone call or in the Telegram bot (you need to subscribe to it in advance).
It is assumed that after that, the client independently resolves the issue and eliminates the cause of the overload. If he cannot do this, you need to order a paid administration service.
Read also: Placing a website on the Internet - what services to buy and how much they cost
***
A server is a serious working tool for a business. By clearly knowing all the regulations for working with servers, the client protects himself from unnecessary trouble and is able to prevent technical malfunctions before important data is damaged.