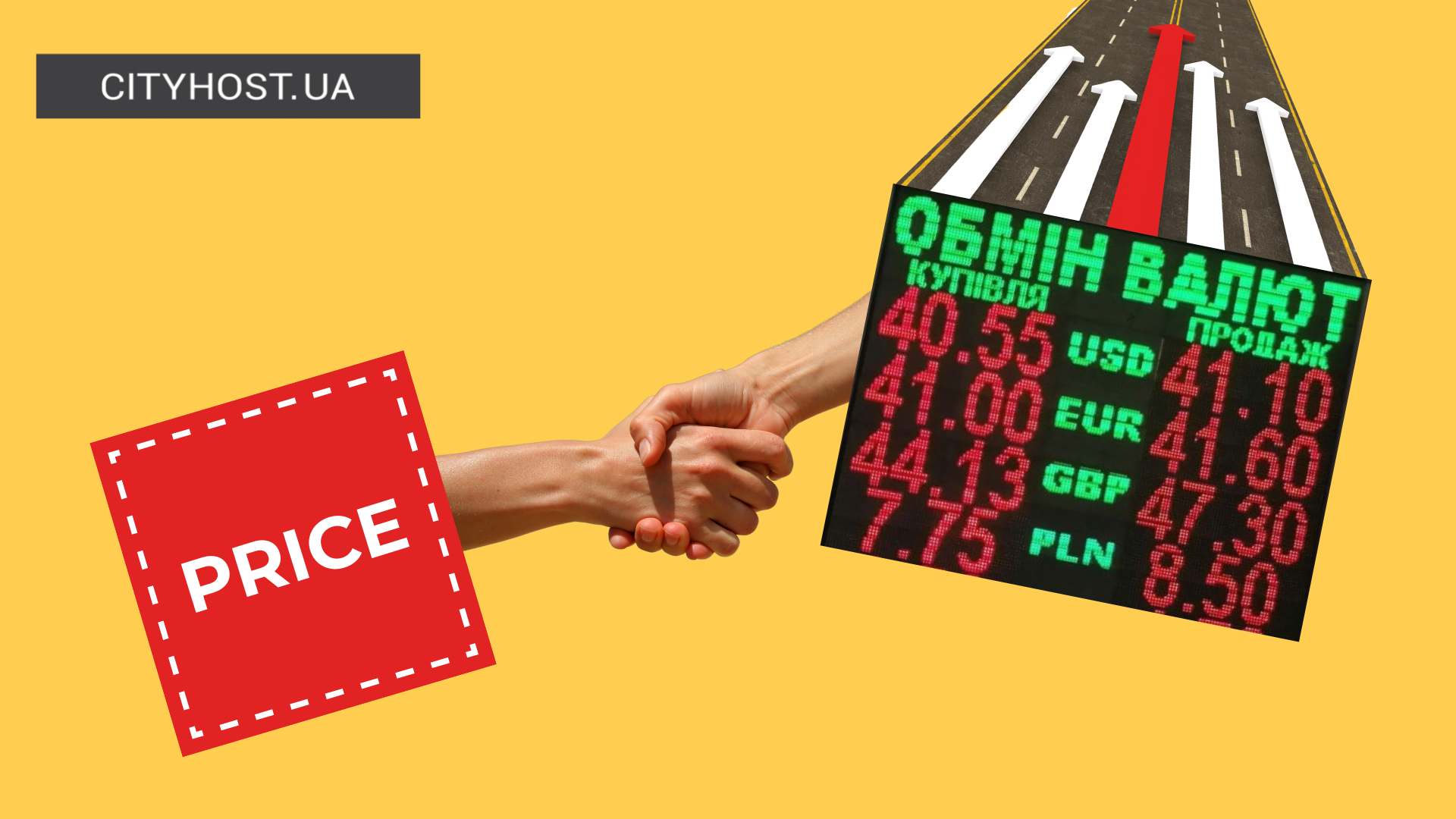 In connection with a significant increase in the exchange rate of the dollar and euro in Ukraine, we are forced to review hosting tariffs and prices for Cityhost services in order to continue to provide a stable and convenient service. The industry of hosting and domain name registration depends to a large extent on the exchange rate of foreign currencies, because they affect the formation of prices for components, placement of servers in data centers of foreign partners, communication channels, licensing and many other factors.
For a long time, we kept prices at the pre-war level, provided free services for volunteer organizations and government institutions, reduced the cost of local domains in the UA zone with Ukrainian transliteration of cities. But the realities make their adjustments, and for the further work of the company, we are forced to bring the prices in line with today's exchange rate.
We decided not only to increase the prices of services, but also to change the tariff plans of hosting, increasing their characteristics.
On August 15, 2022, the hosting tariff plans will be expanded: the amount of allocated disk space, the number of inodes, other tariff characteristics will increase with a proportional increase in cost by an average of 25%. There is no need to make any changes on the part of customers, all quotas will be set automatically by the system.
Also, on August 15, 2022, the cost of renting servers in Ukraine will be increased by an average of 25%.
From September 1, 2022, the administrator of the national domain zone UA "Hostmeister" LLC will raise the cost of Ukrainian domains by 40%, in connection with which on the same day Cityhost will proportionally increase the cost of addresses with extensions: ua, kiev.ua, kyiv.ua, com.ua, uzhgorod.ua, uz.ua, if.ua, ivano-frankivsk.ua, poltava.ua and pl.ua.
From October 1, 2022, another domain administrator announced an increase in domain prices. The cost of registering/extending names in the following areas will increase by approximately 40%:
You can renew these domains at the current price until September 30, 2022.
On the good side: the registration of names in the Ukrainian version of the Mykolaiv city domain — mykolaiv.ua — will begin. Such domains will work as mirrors to nikolaev.ua and mk.ua.
Read more about what mirror domains are, how they work, and how to switch to a domain with the correct transliteration on our website .
You can pay for domains in most zones and hosting in advance. We advise you to take advantage of this opportunity before the price increases and extend the services - so you can save money.
We remind you that when paying for a longer period, the system automatically calculates a discount. Paying for hosting for one or two years is much cheaper than paying monthly. In addition, all users of Cityhost services receive a accumulative discount depending on the costs - up to 15%.
We rely on your understanding and continue to work!