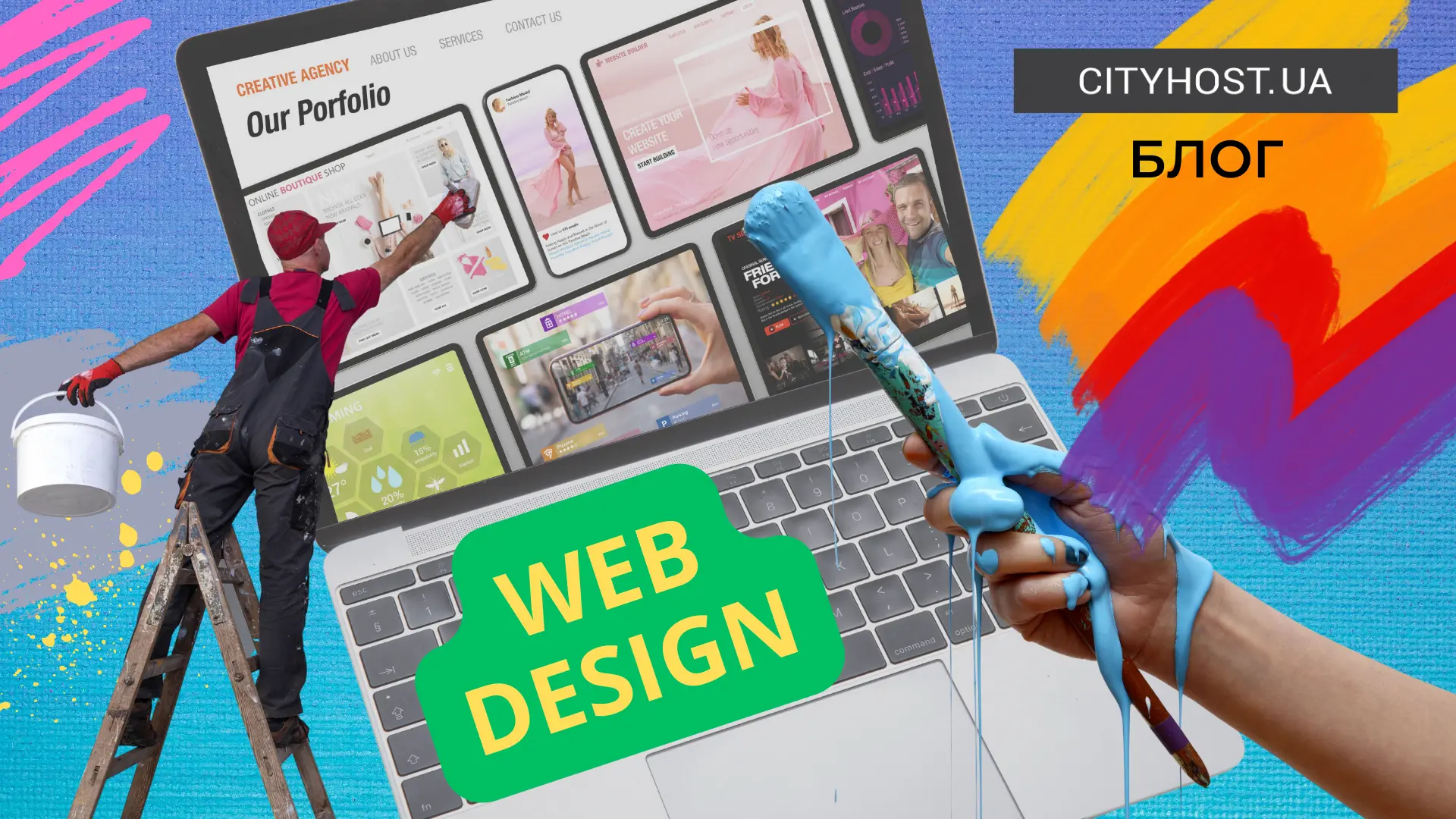 You've probably heard a million times that website design is evolving, with new trends emerging every year. We did not surprise you. Trends change so quickly that webmasters and site owners need to constantly monitor updates, thanks to which the resource will become more convenient and attractive for users. Today we want to talk about website design and the features that will make it better. From minimalist design to voice interfaces, we will present exactly the web design trends of 2023 that will help your online project stand out from the crowd.
Our friends at TemplateMonster have created an article for blog readers that will help you understand new trends in web design. Thanks to their templates, you can easily create a website without any knowledge of development. After that, all that remains is to buy a domain and reliable Ukrainian hosting and quickly start developing your web resource.

Juicy and bright colors are one of the trends that will persist in 2023. They will help the website stand out from the competition and create a visual identity that will be remembered for a long time. In addition, one should not forget about the use of color psychology, because it will help to understand how colors affect emotions.
By the way, Pantone's color of the year 2023 is Viva Magenta — a really bold and bright shade that instantly catches the eye. It is a crimson-red tone that maintains a balance between warmth and coolness. He can be described as assertive but not aggressive, powerful but not arrogant, fearless but not carefree.
Despite the fact that many interfaces are dominated by calm and laconic shades, nothing prevents you from trying vivid colors that will create an extraordinary and attractive personality of your brand.
Whether you're using them in artwork, looking for vibrant website templates, or adding some touches to app interfaces, this will ensure your online project stands out.
Read also: What is image hosting and how does it differ from photo stock

If you've been involved in web design for the past few years, you're definitely familiar with minimalism. The minimalist design of the site is based on the fact that you should get rid of all unnecessary elements and focus the attention of visitors on the main thing.
The goal of minimalism is to create a clean design that is pleasing to the eye and as easy to navigate as possible. Minimalism is especially popular among companies that want to convey a sense of sophistication and professionalism. However, you can choose it for almost any type of website.
Taking classic minimalism to extremes, some designers defy conventions of what a website should look like and leave only the bare essentials. This trend, known as "ultraminimalism", can be a great option for those who want to offer a cool user experience and minimal site load times. And remember that minimalism will always have a place in web design, although bold colors and 3D graphics will try to displace it.
When it comes to the web design trends of 2023, it is impossible not to mention the dark mode. It's no secret that over the years our time in front of the screen increases. We use screen devices both at work and at home, which encourages users to switch to lower lighting to reduce eye strain. And the website design, which includes dark shades, immediately implements a more modern approach. We continue to abandon the light mode to which we are already accustomed, and prefer ergonomic solutions.
Combinations of dark colors give an opportunity to feel sophistication and elegance. It adds a visual appeal and depth that many websites lack. For example, in combination with white and bright colors, a dark background enhances the impact of these colors. Thanks to the increased contrast, you will be able to pay more attention to the visual content and help users to focus on the images.
This contrast can also improve interaction, as users can focus on both the image and the text at the same time. Thus, they will remember more content, get a clear impression of your business and, most likely, will return to the online project.
Dark mode also consumes our battery much more economically. Think about it: if you use less light, you obviously need less power to run a software, website or interface on your device. As screen time increases, users will want their battery to last longer, and dark mode allows for that.
Read also: How to adapt a site for people with visual impairments
Responsive design is nothing new, but it is currently one of the most important web design trends in 2023. Just think - as of 2021 , approximately 85% of Americans had a smartphone, and every year the number of gadgets around the world only increases. They are used to book tickets, view restaurant menus, schedule car maintenance, and perform many other tasks. If a company's website doesn't work on mobile devices, consumers may favor competitors, resulting in lost revenue.
Whether you want to become a web designer or have been designing websites for years, you need to keep responsive website design in mind. Your online project should adapt to all possible modern devices, from tiny smartphones to 12-inch screens, to provide every user with the perfect experience of interacting with the site. Also, don't forget the size of the buttons, as many people operate their smartphones with their thumbs rather than their index fingers.

Another trend that will likely shape the future of web design is the growing importance of voice search optimization. With the advent of virtual assistants such as Siri, Alexa, and Google Assistant, more and more people are using voice search to find information online in seconds.
Because of this, it is important for designers to create websites that are optimized for voice search. You should ensure that the architecture of the site is friendly for virtual assistants, that is, it should be easy for visitors to navigate and interact with the content.

If you can avoid the disturbing thoughts that artificial intelligence is gradually taking over various areas of our lives (from design to SMM), then you are very lucky. But the point is that AI tools have already come a long way, and maybe at some point they will replace many of us in our jobs. But today is not about that. The power of artificial intelligence is helping brands around the world create new ways to connect with their audiences.
For example, chatbots serve as virtual assistants, allowing customers to ask questions or receive basic support when customer service agents are offline. And design is one of the most important aspects of developing a successful chatbot, as it is a good appearance that helps attract as many users as possible.
***
Site design is a business card that creates certain messages for the user and complements the content with meaning and mood.
By following web design trends, you will be able to create a site that will be attractive, user-friendly and optimized for all devices. By implementing all the above-mentioned trends, the business gets a chance to create a stunning presence on the Internet.
If you are looking for ready-made solutions at affordable prices, use our promo codes.
Promo code cityhost will give you a 10% discount on all MonsterONE rates, and cityhost7 will give you a 7% discount on any TemplateMonster digital marketplace products. You do not have to think about the design of the site, because the templates are already created taking into account all modern trends.