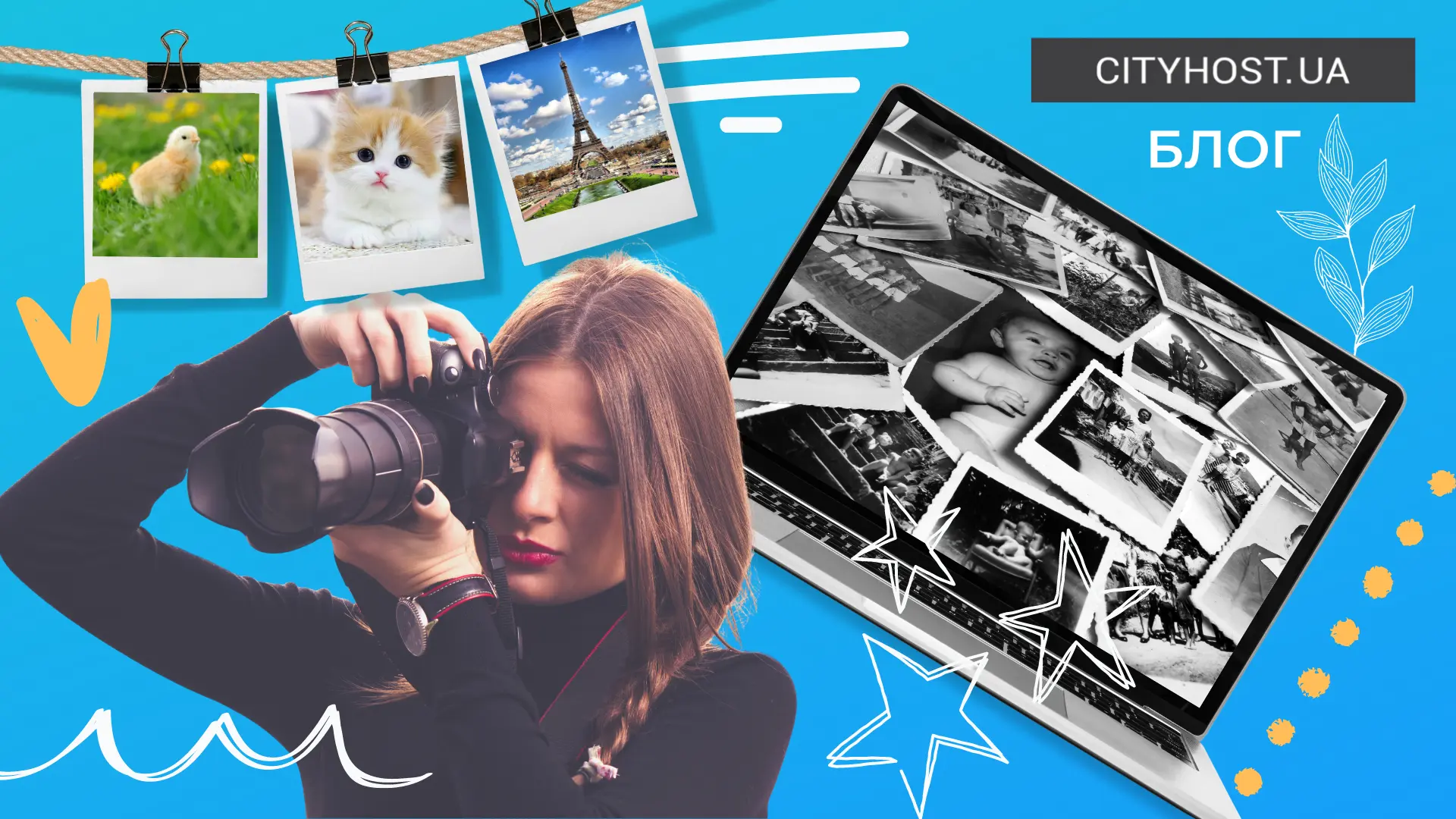 Every day we take hundreds of photos from vacations, important life events or for work use. It is not always convenient to store them in a smartphone or laptop, especially if they are good quality photos that are large in size. Sooner or later, the question of additional storage arises, because all the pictures simply do not fit on the local medium.
In fact, there is no need to wait for the gadget's memory to be filled to capacity. Storing images on photo hosting is a good solution for several reasons:
Hosting services are more reliable than a home computer, because it is cloud technology, the work of which is supported by a whole set of servers. If you lose your mobile phone or your laptop breaks down, you will no longer be able to restore the image. The service uses a maximum of security measures so that customers do not lose their data.

The photo owner can access them from any device connected to the Internet. This is very convenient, because sometimes you need to show pictures right now - but they are at home on the laptop.

In most photo hosting, it is possible to upload a photo, create a link and quickly share it with another user. This helps to transmit high-quality images, because messengers compress them, and postal services have limitations on file sizes.

With security and availability, image hosting can act as a backup location. For example, you save photos on your computer, but additionally duplicate them in the cloud. Then you will be more calm about their preservation.
Large volumes of files, including images and videos, can also be stored on a dedicated server or VPS rented from an ISP. And is it possible to store photos on ordinary hosting , which is bought for hosting sites? Learn about it from the article XXX-files: what is allowed and what is not allowed to be hosted?
These terms are very similar, but mean completely different types of services. Photostock is a virtual store where you can download someone else's image for a fee or for free. Professional photographers and illustrators use such platforms to earn money or advertise their work, placing their works in public space. Webmasters, bloggers and designers use their photos on their sites or in promotional materials.
Here is such a picture, for example, we downloaded from the popular free photo stock unsplash.com at the request of a computer.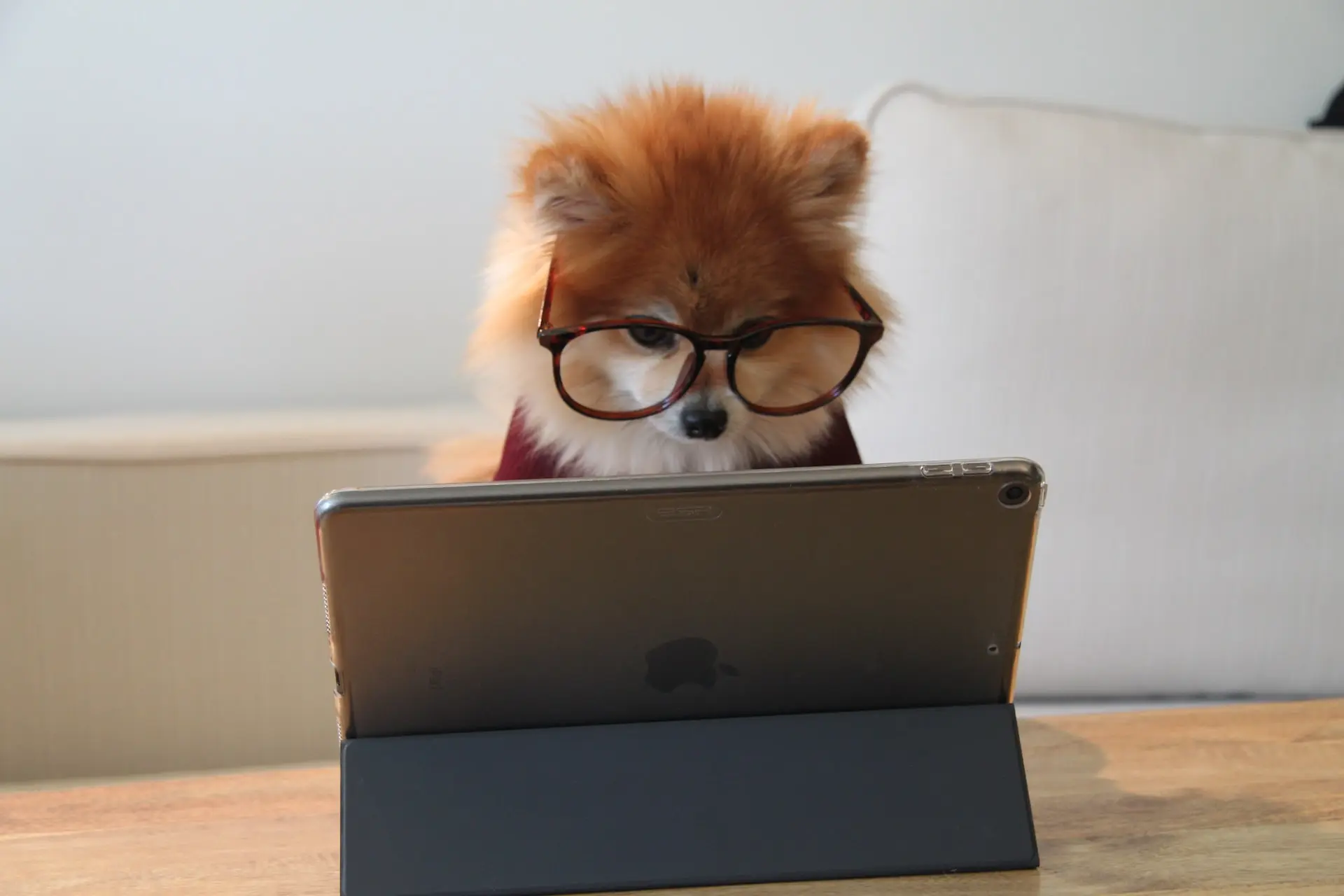 There are a number of paid or free photo stocks, among which the most famous are Depositphotos , Pixabay , Freepik and others.
If we talk about photo hosting, then we are talking about renting a certain disk space for storing your own files on the servers of the platform that provides the service. This is your individual storage, photos on which are not visible to third-party users. Another person can download them only when you send the download link.
File sharers are also used to store and transfer images. In terms of meaning, these are very close terms, but the file exchange allows you to work with any types of files, and photo hosting is designed specifically for photos. Besides, these two concepts are so related and have such a similar functionality that they are often used as synonyms.
The service of providing hosting for storing files and images is very popular, so there are many such services, from small beginner sites to large-scale platforms with thousands of customers. This does not mean that startups or small businesses should not be given a chance, but it is worth paying attention to a number of important points to make working with photo hosting convenient and productive:
Reliability and safety come first. The photo hosting should have a good reputation and no reviews of critical issues. Such problems can be considered data leakage, that is, the sale or theft of private images, the disappearance of files from the account due to failures, as well as disconnection and freezing of the service. Look for a provider that provides quality services.

High download speed. Of course, this process also depends on the user's Internet speed, but the parameters of the service itself significantly affect how long you will wait for the process to complete.

It is best to choose free image hosting with the possibility of expansion to a paid tariff in case you need to increase the number of resources.

No limit on the size of individual files when using the service for business purposes. Perhaps you need to work with photos or large designs, and then such an indicator will be important.

Support for the maximum number of file formats. This is especially important for designers. If the hosting does not support files in the form of .svg, .tiff or .png, then it will be inconvenient to work with it.

The ability to quickly create a link and forward it via mail or social networks. It is desirable that a photo preview is automatically created for the link, this greatly simplifies interaction with the material.

Ability to upload several photos at the same time. Few people will want to sit and manually load dozens of photos from the phone — it is better when it can be done in batches.
Read also: How to draw in Midjourney: a neural network generates images based on text requests
There are many services in Ukraine and abroad that offer online hosting of pictures. Which one to choose depends on the needs and preferences of the user. Here you will find a small list of the most famous image storage and sharing services that you can use for your photos.
This is a convenient and popular service for storing photos and videos. It exists both in the form of a cloud service with access from a browser, and in the form of applications for mobile phones. It has a very conveniently organized chronological system, thanks to which you will always know to which period the photos belong.
There is a function that automatically downloads pictures from the computer - for this you need to install Google Drive.
Google Photos are integrated into the Google account, so they no longer require registration - just find them among other functions of the service. The only downside is that they share space with Google Drive and other services, that is, the user has only 15 gigabytes for all needs. You will have to pay for a larger amount of storage, but the prices are quite democratic — from 45 hryvnias for 100 GB per month.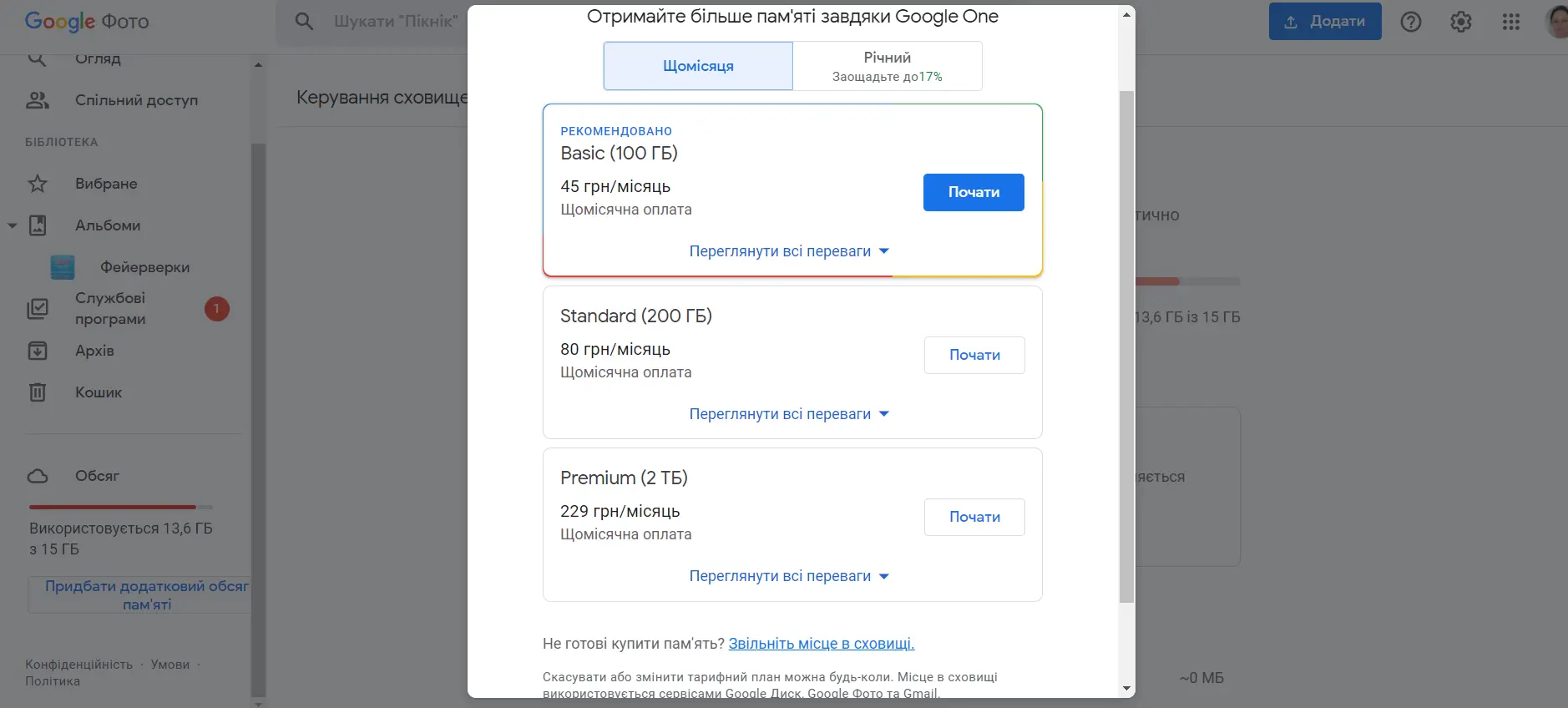 This is an online service from Microsoft that allows you to store up to 5 gigabytes of information for free. The service can be used as an application on the phone, choose the browser version or integrate it into your file system on a computer with Windows installed. You can also work with documents saved in One Drive using other products of the manufacturer - Word, Excel, PowerPoint, etc.
More disk space can be obtained with a subscription to one of the Microsoft 365 tariffs, which immediately include a whole set of services from Microsoft. However, it is not cheap - the basic tariff, which includes 100 Gigabytes of space, will cost almost 600 dollars per year.
Fex is a file exchange that can host all types of files, but it's convenient to work with photos as well. There is a preview and the option to open the photo in the gallery on the service.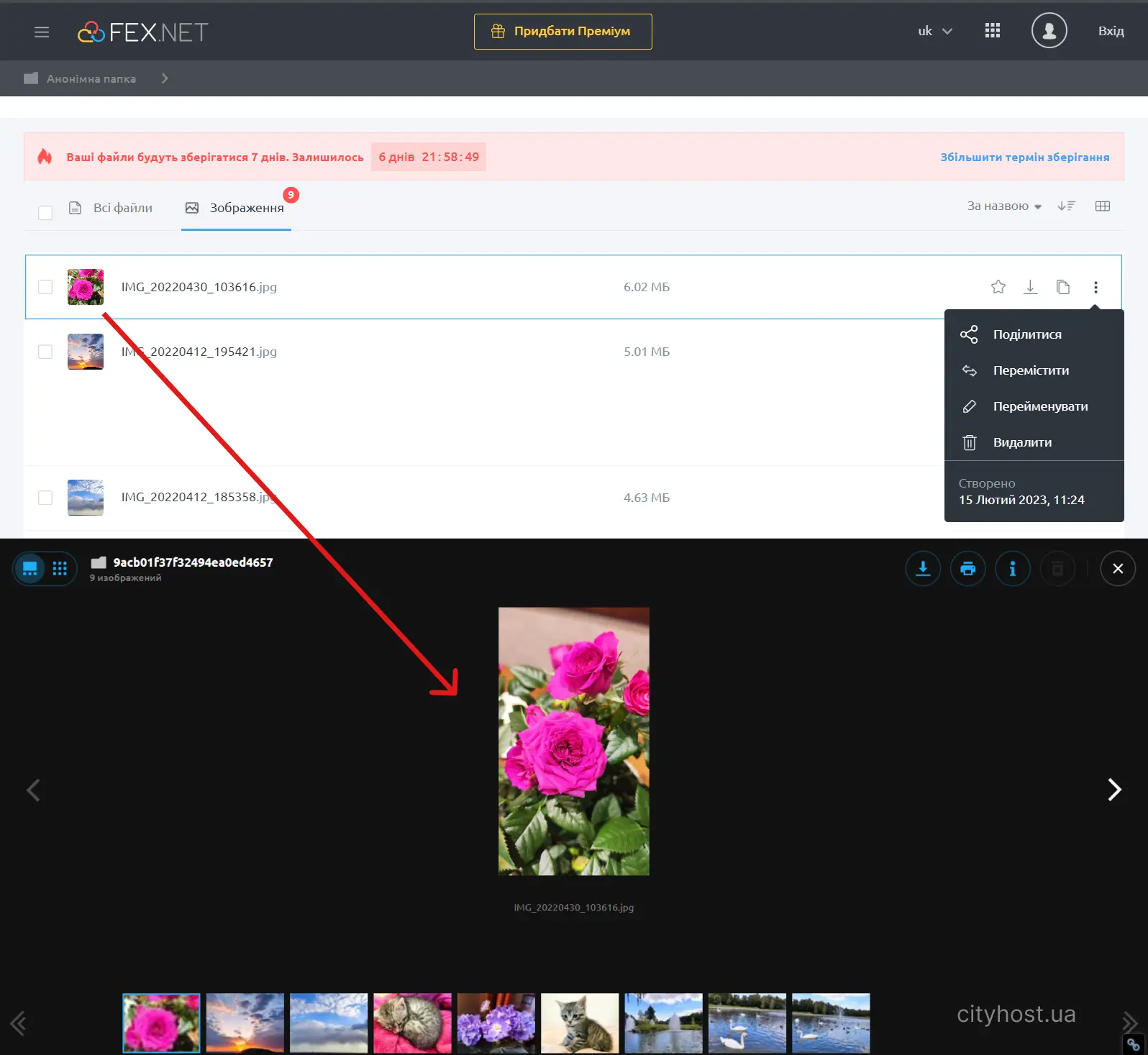 The service allows you to store up to 50 gigabytes of data during the week for free without registration. You just need to upload images, create a link and send them through a convenient channel. After seven days, the files are automatically deleted.
Paid tariffs allow you to store data on a permanent basis. The cheapest tariff with 1 gigabyte of disk space costs about three dollars per month.
***
Backing up or completely transferring images to third-party services is already an integral part of the work of many digital professionals and photographers, because they operate with gigabytes of content and need convenient and reliable storage. But such a service is also suitable for ordinary users who would like to save family photos or travel memories in the online space, and not be afraid of losing them due to a banal smartphone breakdown.