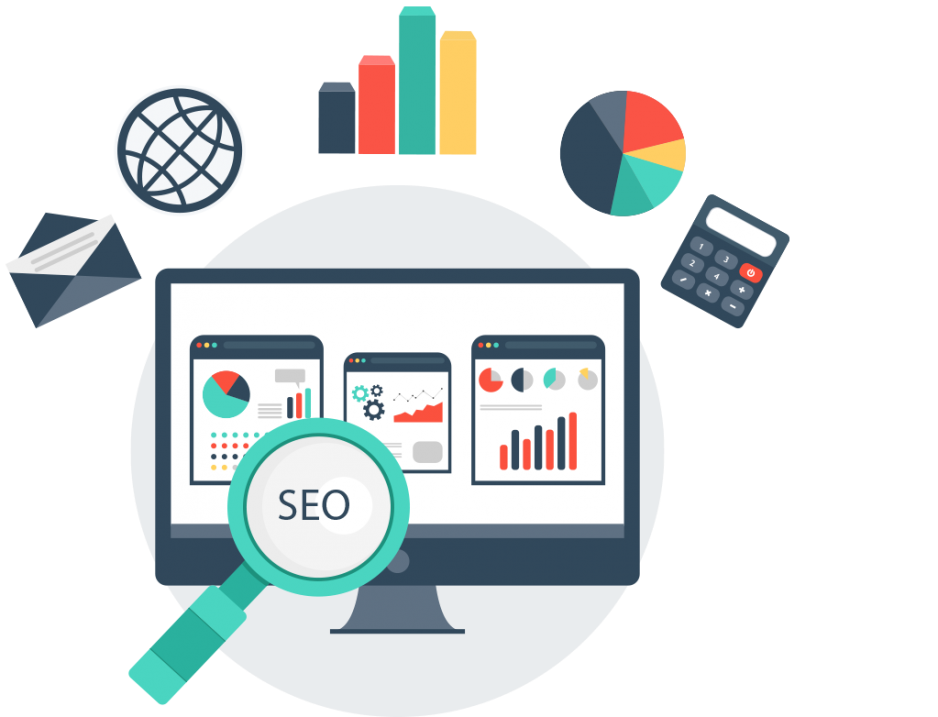 During the promotion of the site, it is necessary not only to check its traffic and positions, but also to monitor competitors. In addition to you, thousands of other web resources are promoted in search engines. And in order to bypass them, you need to monitor them and quickly react to successes, devising countermeasures. The SimilarWeb tool is ideal for this task. What it is?
The SimilarWeb service is a functional tool for complex website analysis. Including your competitors. With its help, you can find leaders in a specific niche and check all key points: promotion channels, site adaptability , etc. The information is displayed in tabular and graphic form, and if necessary, it can be downloaded as a file for detailed study on a laptop or smartphone.
A few words about the SimilarWeb tool
SimilarWeb is an English-language service, and this may cause difficulties for users who do not speak English well. But on the other hand, you can analyze sites from different countries of the world here - and this is already a definite plus.
Regarding accessibility, the SimilarWeb tool is shareware. Standard functions are available to all. But if you need to regularly analyze sites, then it is advisable to sign up for a paid subscription. So the service will show much more information on any web resource.
How to work with the SimilarWeb service: detailed instructions
For a simple webmaster or optimizer, the standard functions available in the free version of SimilarWeb will suffice. Actually, below we will consider detailed instructions on how to work with the service and what information you can get.
Registration on SimilarWeb is not required. It is enough to go to the main page and indicate the domain of the competitor's website in the upper left corner. After a couple of seconds, the service will show useful blocks of data:
Traffic. Traffic from all devices for the last six months, the number of visits, the average duration of visits, the number of viewed pages, the percentage of rejections are displayed here.

Geography. Statistics of visits from different countries are shown here. Key regions are highlighted on the world map, and the percentage of users coming from each specific country is shown next to it.

Traffic channels. A diagram is displayed that shows all sources of traffic: search, referral, advertising, from social networks, etc. And nearby - the percentage of users that each channel provides.

Detailed information about user paths. It shows where users came from (from Yandex, Google or another site), and where they went after studying information on a competitor's web resource. If they go to the search engine again, they haven't solved their problem.

Search traffic. This block shows more information on search traffic. In particular, the percentage of natural and paid traffic is displayed. And next to it are the most popular key queries for which users come to the site.

Social traffic. Traffic from social networks is displayed here. Based on a simple histogram, it is easy to understand which site brings the largest number of users, and which one should be worked on more closely.

Audience interests. The most popular site categories are shown here. And below - the sites of competitors, which users are also interested in.
This is how competitor analysis is performed using SimilarWeb. But this is provided that you know them. And if not? What to do in this case? The service has additional tools especially for such situations.
How to do competitor analysis with SimilarWeb that you don't know about?
If competitors are unknown, they can be found using a special SimilarWeb functionality.
The first way is to select the "Resources" item in the menu, and then open the "Top Websites" item.

To save time, specify a specific category (industry) and country. In this way, it will be possible to filter a huge list of sites and display those that are considered the best in the field.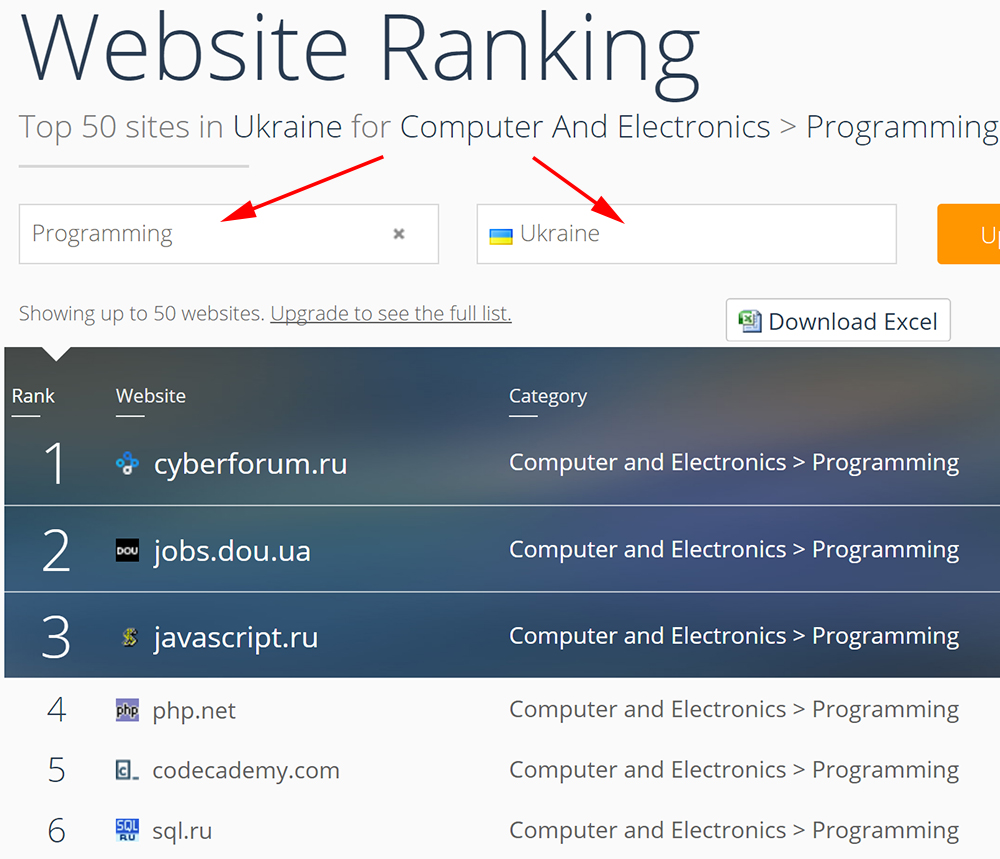 The free version shows 5 competitors. If that's not enough, you can sign up for a paid subscription. And then it remains to copy the URLs and analyze the competitors' sites separately (according to the above instructions).
The second method is more complicated, plus it requires a paid subscription to access the "Tools" section. The following functions are available to choose from:
Custom Dashboards. This is a special monitoring panel. It can be configured so that the service monitors the performance of a competitor's web resource every day.

Website Analysis. An improved version of the site traffic analysis tool. Shows more data than the free counterpart.

Industry Analysis. This tool analyzes occupancy and the level of competitiveness in a specific niche within the specified country. Relevant for those who have not decided on the topic of the site. After all, with its help, you can understand in which industry it is most profitable to create a new web resource.

Keyword Analysis. Outputs data on a competitive request. Shows its frequency, average price per click, share of natural and paid traffic, etc.
Who is the SimilarWeb service suitable for?
Anyone can analyze the site with the SimilarWeb service. If you have a small business card site or blog, the free version is enough, because it provides enough information. It is advisable for owners of medium and large sites to issue at least a minimum subscription in order to analyze the site with the SimilarWeb service and receive more useful information.
And for optimizers who promote client web resources, it is desirable to take a more expensive tariff. It will pay off in any case. However, the SimilarWeb service will provide a maximum of information for each analyzed site, up to the availability of a VPS server - and in such cases, every little thing is important.