Thanks to the work of sites on CMS systems, the content management process has become much easier. Engines have a high degree of protection against hacking, a convenient administrator panel and a flexible system of settings. The possibilities of the engine are practically limitless.
One of the most popular and widespread platforms is the Joomla CMS system. This engine can be used to create sites of any orientation. Online stores, personal blogs, and information sites work successfully on this CMS system.
The main advantages of the Joomla CMS system
The advantages of this engine are huge functionality. Additional modules can be used to solve any complex tasks. A simple and clear interface allows users to immediately start working with the engine. The Joomla CMS system is distributed under a free license. The engine can be freely used for commercial purposes. The functionality allows you to quickly create a hierarchy of pages, distribute content by categories and sections.
Quality optimization allows the content to get good positions in search engines. Modules for promotion help the webmaster to correctly fill in all metadata when publishing an article.
You will also be interested in : Free site creation by yourself .
Site development on the Joomla CMS system includes domain and hosting preparation. The process of installing the engine can be performed by downloading files from the official Joomla website, followed by uploading via FTP or through the hosting control panel. The engine installation process does not take much time. After installation, the site becomes available for viewing on the Internet and displays the basic page of the engine. The engine configuration includes the technical part responsible for CNC, robots, htaccess files.
You will also be interested in : Why teach courses on creating websites ?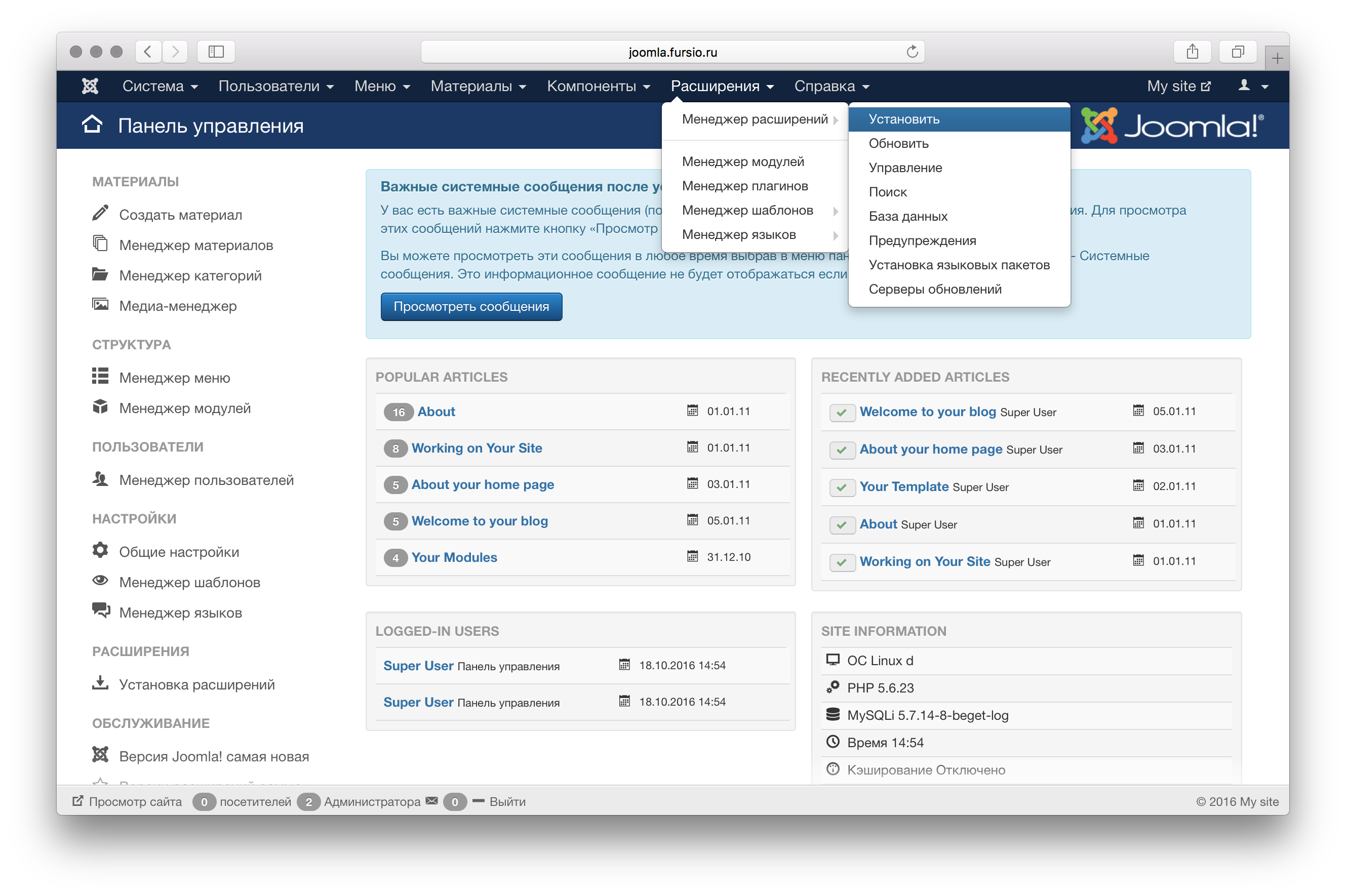 The website template is responsible for the design . It can be selected in the free catalog on the official Joomla website. The selected template must meet the basic requirements - have versions for desktop and mobile devices, cross-browser compatibility, good color solutions, pleasant font.
Site extensions help implement various additional functions on it. Thanks to the modules on the site, it is possible to significantly simplify work with the menu, increase and automate security processes, and improve optimization. After completing the engine settings, the developer tests the site on various devices, views pages on all popular browsers. After the tests, the site is completely ready for content and active promotion.
Was the publication informative? Then share it on social networks. We remind you that you can buy hosting for Joomla or a vps server from the hosting company CityHost. For technical questions, contact the online chat or call ? 0 800 219 220.