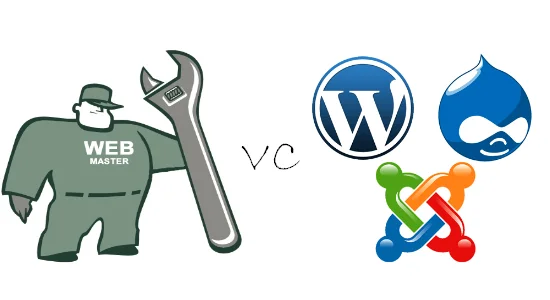 The active development of the blogosphere has led to the fact that now anyone can create and run a blog. You don't even need to be a famous media personality for this. And big budgets are not needed either.
All that is necessary is to find a reliable site hosting and choose a CMS for the blog. This is the basis on which the site will work. The convenience of managing a blog and the effectiveness of its promotion depend on it.
Which blog engine to choose? It's up to you. And to make the choice easier, below is a list of the best CMS for blogs.
CMS MODx Engine Overview
You can create any site on MODx, but it is most suitable for blogs. The engine is convenient and supports many useful functions.
Main advantages:
free;

a good number of templates;

good flexibility (easy to customize the blog for yourself);

simple and clear interface (suitable even for beginner bloggers).
Main disadvantages:
there are few forums and groups where you can discuss the features of this CMS, ask for help in solving problems, etc.;

a modest package of documentation and a small number of templates (compared to other engines).
If you use the advantages of MODx, you can create a pretty good blog based on it.
An overview of the Wordpress CMS engine
Wordpress is the most popular free blog engine. More than 25% of all sites on the Internet were created on it. It is used by such global giants as Sony Music, BBC America, Time, and others. And many hosting companies even offer a separate service - hosting for Wordpress .
Initially, WordPress was created only for blogs. Today, it has changed, it has become universal and suitable for various sites.
Main advantages:
free;

a huge number of plugins and modules (including free ones);

the interface is completely in Russian;

many Wordpress groups and forums;

high popularity (this simplifies the search for a programmer to create a site on this engine);

simple installation (no more than 10-15 minutes);

convenient admin;

regular free updates;

a huge number of training videos on the network (this makes it easier for beginners to master).
Main disadvantages:
the need to spend a lot of time learning all the functionality of Wordpress;

educational videos are made not only by professionals, but also by amateurs (there is a risk of following the recommendations of a beginner and harming the site).
In general, WordPress is a simple and easy CMS for a blog. Thanks to its versatility, it is suitable for both beginners and professional developers. Most of the functionality for the blog is free, so the costs of its creation will be minimal.
Learn also : How to create a site using a free site builder .
Overview of Bitrix CMS engine
Bitrix is a functional but complex and expensive blog engine. Although not only, because on its basis you can create any site with huge possibilities. For example, the same online store (with integration with 1C).
Main advantages:
convenient control panel;

regular updates;

free round-the-clock technical support;

a large number of modules (easily customized);

excellent tools for blog SEO optimization;

complete documentation in Russian;

integration with 1C: Enterprise.
Main disadvantages:
expensive tariffs;

the need for annual license renewal;

high requirements for hosting (a powerful virtual server is required);

the services of developers working with Bitrix are quite expensive.
Overall, Bitrix is a great blog engine if you're new and willing to splurge. For example, to create a couple of cool sites for further earnings from advertising, affiliates, etc. It will not be suitable for simple bloggers with a limited budget.
Overview of the Joomla CMS engine
Joomla is another free blog engine. Offers extensive opportunities for developers. You can create a cool blog on its base, but this requires experience and appropriate skills. It is very popular, which is confirmed by the availability of a separate hosting service for Joomla at many hosting companies.
Main advantages:
free base with good initial functionality;

quick blog creation using plugins (paid and free);

a huge number of Joomla groups in the network;

Russian-language documentation;

simple installation.
Main disadvantages:
difficulty in mastering (it is difficult to understand even for specialists);

template solutions (contain redundant information that must be corrected);

complex editing of templates.
In general, Joomla is an excellent engine, but it is quite difficult. Yes, you can create a cool blog on it, but you will have to hire a programmer. And, taking into account the complexity of CMS development, its services will cost a lot.
Results
As you can see, there is no such thing as "the best blog engine". Each CMS has its advantages and disadvantages, so when choosing, be guided by your own tasks and budget.
Planning to create your first blog? Then take a look at WordPress or MODx. If you are ready to spend a little on a blog - CMS Joomla will be an excellent choice. And if you want to create a top site in your niche and have a decent budget, then you simply cannot find a better option than Bitrix.
Was the publication informative? Then share it on social networks and join our Telegram channel. We remind you that you can order cheap hosting from the hosting company CityHost. For technical questions, contact the online chat or call ?? 0 800 219 220.