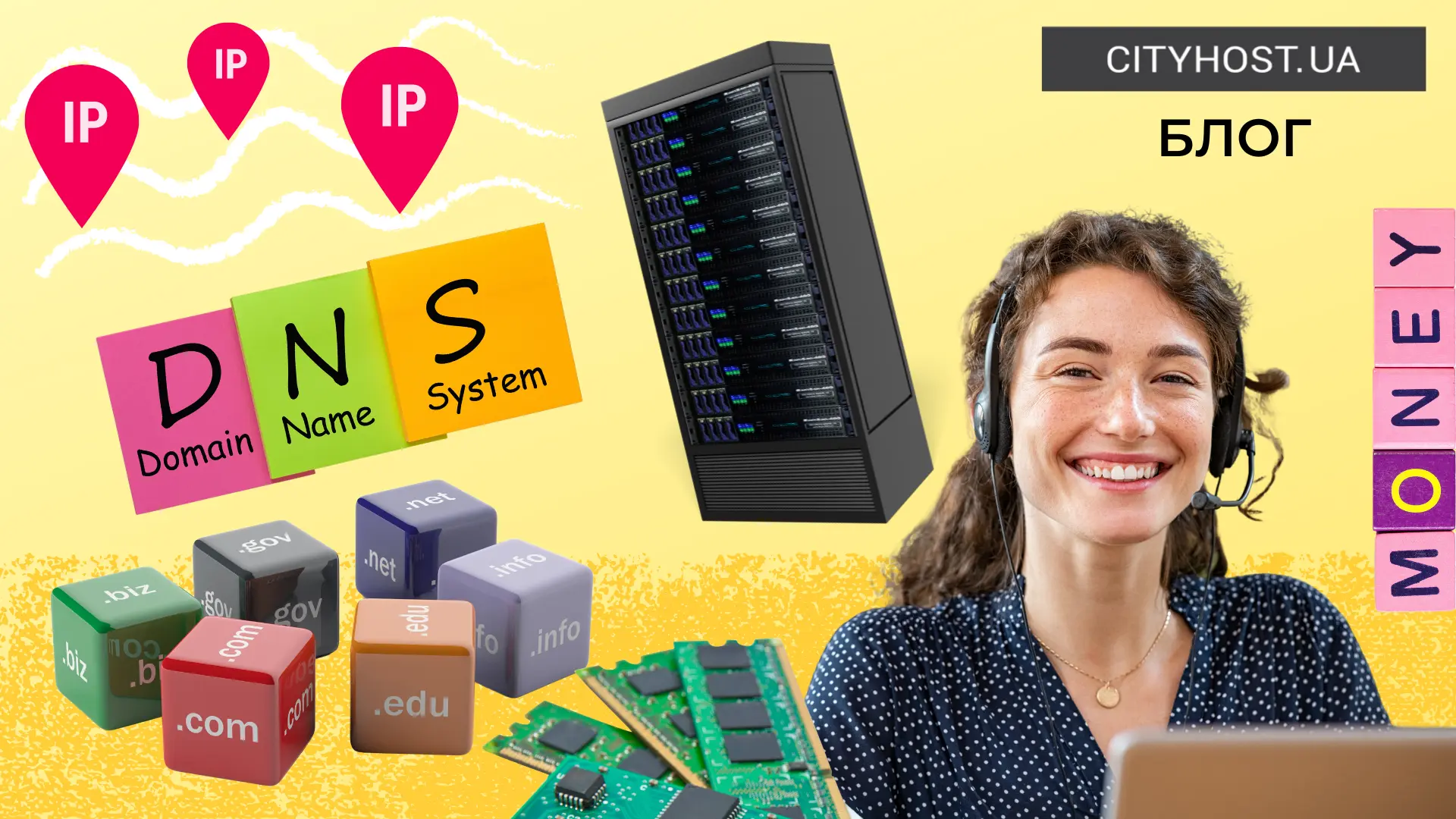 Recently, Cityhost, like a number of other Ukrainian providers, has raised the prices for hosting services, renting dedicated servers in Ukraine , and later domain registration in some areas will become more expensive. In this article, we will explain what the cost of services consists of, and why our industry is strongly linked to fluctuations in currency rates.
Hosting functions at the expense of specialized equipment, primarily servers. Hosting accounts, VDS virtual servers are created on the servers. The stable operation of each of the sites or projects hosted on the servers depends on the quality and condition of the equipment. Purchase, planned and urgent repairs, modernization is a continuous process that requires constant infusions of funds. In the work of Cityhost, we use only professional equipment. The vast majority of our facilities are servers of the American company DELL. There are also "machines" manufactured by HP, Super Micro. Various components are installed in the servers: processors, RAM, hard drives, power supplies, raid controllers, etc. We also use switches and other additional equipment in our work — TP-Link, Cisco, etc. All this equipment is produced abroad. Accordingly, its value depends on exchange rates.
Servers require special conditions for hosting. We are committed to the security of customer data, uninterrupted connection to the network and electricity. Therefore, we place our servers in the best data centers of a level not lower than Tier3. We pay additionally for the use of wide Internet channels and uninterrupted electricity.
For Ukrainian data centers, the fee is calculated in hryvnias, but part of our servers are located in Europe. We pay for hosting these servers in euros.
After the full-scale invasion, Cityhost significantly expanded its infrastructure to the west , moving most of its customer data and backups there.
In addition, IP addresses are required for hosting. Many IP addresses. One for each hosting server, and virtual servers may need more. Networks can be rented in data centers, but for stability, Cityhost received the official status of LIR (local Internet registry). We have been allocated several networks of IP addresses that we can assign to our clients and use on our own servers. Obtaining this status costs approximately 2,000 euros + annual payments of about 1,000 euros.
But even this is not enough for our number of customers, so we are forced to look for and buy additional networks. Finding a network of IPv4 addresses for purchase is very difficult due to their small number. Most of the addresses have been occupied for a long time. The cost of one /24 network (256 pieces) is 10,000 euros on average.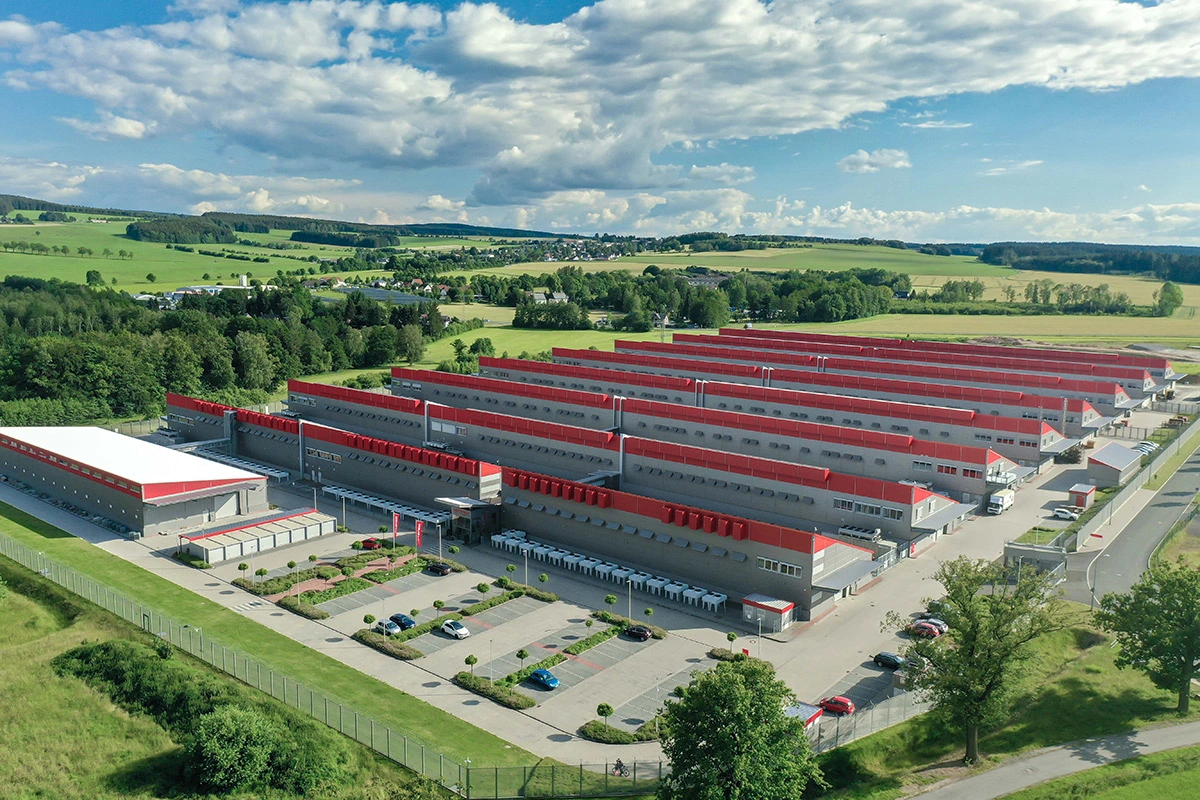 One of the data centers where our servers are located
Domain registrars are an intermediary link between the domain administrator and the client. To put it simply, we do not create them, but help register them using the assets of domain zones. Each zone has its own administrator company that provides domains for use. When transferring these addresses to clients, the registrar takes only a fee for the service, and the cost of the domain itself is received by the administrator.
In Ukraine, there is a national UA zone, in which there are more than two dozen second-level zones (com.ua, biz.ua, kyiv.ua and others). We pay for such domains in hryvnias. All other (international) zones are located abroad. For example, the .com, .org, .net, .biz zones are supported by foreign companies, so the payment for such domains is formed depending on the dollar exchange rate.
However, the Ukrainian administrator of the UA domain zone "Hostmeister" also raises prices, since its work also depends on the server system, foreign components and other factors described in this article.
In our work, we use software of foreign production. For example, CloudLinux OS, which is required for the functioning of hosting accounts. It is used to isolate areas for rent on the server, set capacity limits, optimize the database, and much more. The quality of services with such a system is much better. The developer of the OS is the American company CloudLinux Inc, which sets prices, respectively, in dollars.
It is also worth mentioning the SitePro website builder , which is included in every hosting tariff and is provided to users for free. Prices for its use are immediately set in dollars, in particular for Ukrainian customers.
If we talk about software in general, then it is either developed in Western countries (in the vast majority), or oriented to the Western market, so it is directly related to currency rates.
We introduced free provision of services to state organizations , volunteers, foundations — to everyone who brings us closer to Victory. Every month we provide free services worth more than ten thousand hryvnias. This means that we pay for all these capacities ourselves, taking financial responsibility upon ourselves.
We have not laid off a single employee since the start of the full-scale invasion and are maintaining pre-war pay levels, although the number of payments has decreased.
Currently, we have a large staff of people. The following departments work in the company:
Support

Development department

Department of system administration

Marketing department

Security

Legal Department
In addition, we constantly cooperate with remote specialists - designers, copywriters, translators, etc.
Cityhost is developing in order to maintain a high level of service, because we work in modern conditions of rapid technological progress. Recently, a number of technical updates have been carried out, in particular:
Modernized DNS work: added two new types of records that can be created with us — srv and alias.

Implemented IPv6: added full support for the modern version of the Internet Protocol to virtual hosting. Hosting servers now have IPv6 in addition to IPv4. This allows you to direct domains using the new protocol in addition to the old one, but the option of using only IPv6 is available as a more advanced technology.

Another way to pay for services has appeared - through a Monobank merchant (+1 payment service).

Added a new DNS server ns2.controlpanel.host - we used to have two, now we have three servers.

We are preparing to enter the European markets. Soon we will present the version of the site for Poland.
And these are far from all our updates! A team of technical specialists and programmers is constantly working on improving the service to provide customers with a clear and efficient control panel interface, new options in services and a wider range of capabilities.
Increasing the cost is an integral step that allows us to provide a stable and convenient service, securely store your data and accompany the use of services with professional support.