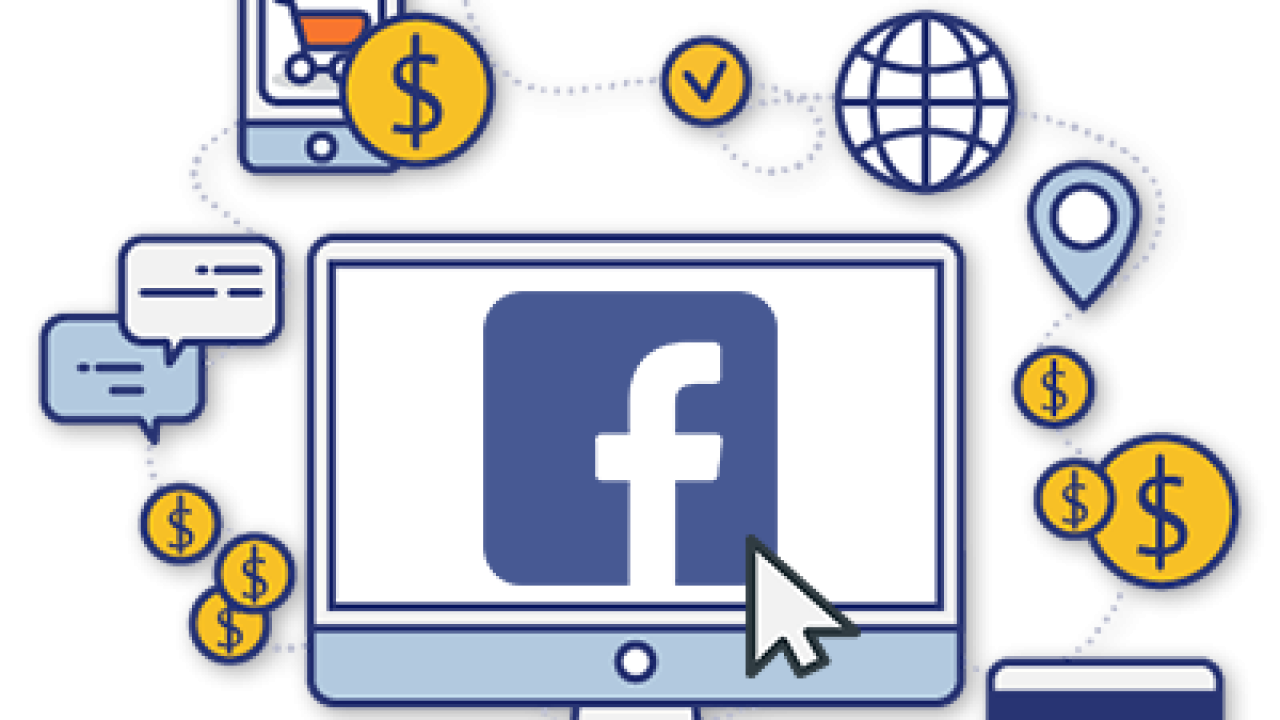 Facebook is the most popular platform for business promotion on the Internet. A huge audience is gathered here (about 2 billion people), 90% of which are solvent (over 18 years old). And for the company, this is only a plus, as it simplifies the search for interested customers, the sale of goods/services or the promotion of the brand. Facebook is probably the best option for business from what social networks offer.
But before you promote yourself on Facebook, you should understand what is the difference between a Facebook group and a business page. After all, at the initial stage, you will have to make a choice.
Group or business page: which is better?
The easiest way to understand the difference between a group and a business page on Facebook is to understand what they are. And compare their features.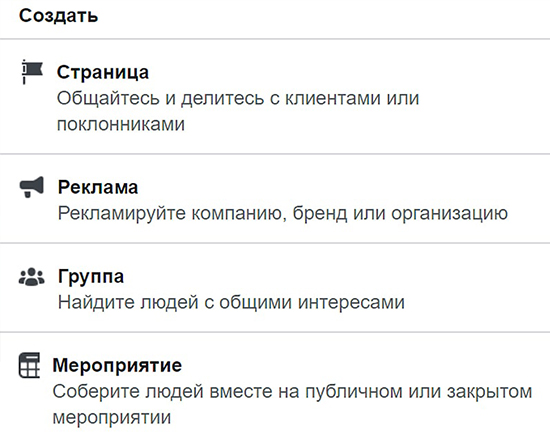 In total, there are 4 types of accounts in FB:
Personal profile . Designed for a specific person. This option is not suitable for companies and fictional characters. Moreover, Facebook rules prohibit using it for business purposes. The only thing allowed is reposting of publications from the page. The functionality of the personal profile is standard: here you can publish posts, repost entries you liked, communicate with other people, write comments, subscribe to communities, use various services and applications.
Business page . Suitable for any companies. Can be used for business promotion, brand promotion, etc. Facebook rules also allow you to register a fan page. The functionality here is huge - you can attract the attention of an interested audience with various tools (there are many of them, and every year there are only more).
Group . This is a community that unites subscribers on a specific basis. For example, by interests. There is a designated Facebook group to discuss any issues. But you can't advertise it. This is the key difference between a group and a Facebook page.
Event . Helps promote a specific project. For example, an upcoming concert, seminar, online training, etc. This is a simple way to attract users to a specific event. And for promotion, you can use a standard page.
Let's summarize. A personal profile is not suitable for companies. An event is a temporary solution used to find interested people. There are only 2 options left: a group and a Facebook page. The latter can be advertised, but these are not all its features. To understand exactly which type of account to choose, you need to consider their functionality in detail. After all, in this case there is a huge difference between them.
Functionality of Facebook groups and pages
The business page is designed to promote projects. With its help, you can communicate with customers, stimulate interest, and increase brand loyalty.
The group is more intended for discussions. For example, you can discuss urgent issues or certain actions with partners.
We have figured out the purpose, now let's consider their functionality.
Functionality of the business page
A business page can be registered by a company or a public person. And for any tasks: to demonstrate products, popularize goods or services.
A business page is mainly used to provide material to users. That is, the administrator publishes news about the company, promotions, discounts, etc. The main emphasis is on this, and not on communication with customers.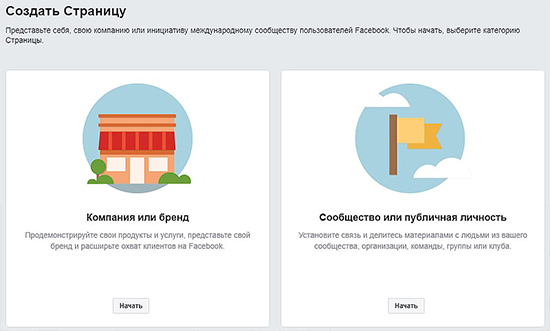 Therefore, the functionality includes tools that help create high-quality content that will attract attention. There are also functions for communication, but it is relegated to the background here.
Key features of the business page:
It is public and is displayed in the Facebook search results. Anyone can subscribe to it. The creator does not have the option to prohibit subscription - only to set restrictions based on age and region.

Posted publications are displayed in the news feed of subscribers. These can be informative posts, images, videos, etc.

On the business page, you can create blocks with reviews, vacancies, etc. There is even an option to add a "Shop" tab to display popular products.

Personal data of subscribers is hidden. No one can see them, including other people who have subscribed to the page.

The "Statistics" section displays detailed data on various indicators.

You can assign a beautiful URL.

You can set up targeted advertising, connect the necessary applications and services, set call-to-action buttons.

Visitors have the opportunity to suggest news for publication. First, it is sent for moderation. The news will appear on the page only after approval by the administrator.

Members are notified when someone replies to their comment.
Functional group
Anyone can be a group member. For example, partners, subscribers or users with common interests. Communication is in the foreground here, and therefore the functionality contains the tools necessary for comfortable communication.
Read
also
:
What
is
a backup
?
Key features of the group:
There are 3 types of groups. Public is available to everyone. To join a closed group, you need to apply. You can become its member only after the application is approved by the administration. Publications in a closed group are visible only to members. The secret group does not appear in the search, and you cannot apply here. You can enter it only by personal invitation from the administrator.

New posts are almost never shown in the news feed. Notifications about them come to e-mail.

There is no functionality for creating blocks and connecting applications.

There is no functionality for promoting the brand. You can only put a logo on the avatar.

The group cannot be advertised (as well as individual publications in it).

Group members see all information about other subscribers.

In the group, you can write posts, create polls and group chats, like and leave comments.

If someone replies to the comment left, that person will receive a notification by e-mail, and not in the social network itself.

You can send a message to all users at once. But there is a limit - no more than 5,000 people at a time.
Results
Now you know the difference between a group and a Facebook business page. Based on this information, it will be easy to make a choice.
If your task is to promote the site, promote the brand, sell goods or services, choose a business page, and order reliable web hosting at the best price from us. Communication with the audience will also be here, because subscribers have the opportunity to leave comments and reviews.
And if you plan to actively discuss business tasks with partners or exchange ideas with other people - create a group. After all, there is all the necessary functionality for such tasks.