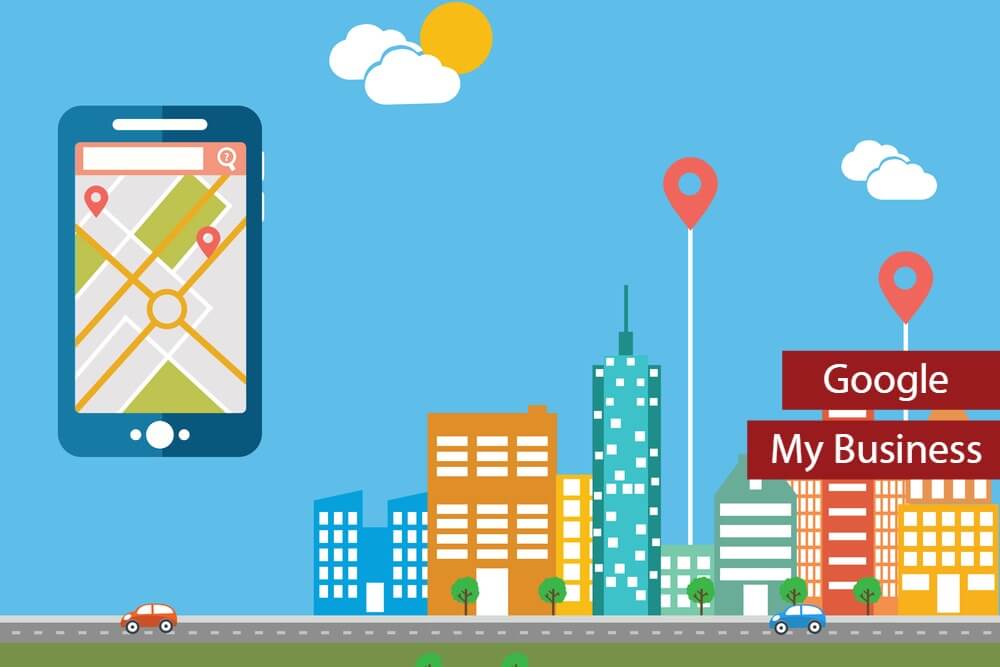 Google or Yandex map results are very often displayed in the search results. Especially for commercial requests. They take up most of the screen, obscuring other results below. And in addition to maps, images, videos, advertising blocks are shown here... And on the first page, there is very little space left for standard issue.
It turns out that sites that promote in Google and Yandex maps will always have an advantage over others in the form of a high CTR. After all, when choosing a restaurant, cafe or pizza delivery service in his hometown, a person will be more interested in the expanded result with a map, work schedule, address, and not one of the standard options that are located below.
What to do in this case? Also promote in Yandex and Google maps, getting good traffic.
Preparatory work before promotion in Google Maps
Before starting work, you need to make sure that there are keywords in the semantic core, which are used to display the results with the map. It is easiest to do this with the help of specialized services. For example, using Serpstat.
Here you can check the list of requests and filter them using the "Maps" filter. That is, leave only those for which the map elements are shown in the output. In addition, the service will select similar queries that can be added to the semantic core by expanding it.
Important : If you have a large project, we recommend ordering a reliable VPS server and ensuring stable operation of the site.
When you are convinced that it makes sense to collect traffic from Google Maps, you can proceed to adding the organization to Google Maps. For this you need:
register in Google My Business;

leave a mark on the map;

enter valid information in the profile.
Recommendations for promotion in Google Maps
Only one or two map results are shown in the top ten. And if you do not promote the web resource in Google Maps, then it will not appear in the TOP-10.
Place in issue depends on:
brand recognition;

relevance of data on the site to a specific keyword;

the size of the territory covered by the company;

the level of satisfaction of people who have used its services before (that is, from ratings, reviews, ratings).
Read also : What is hosting .
To make your promotion on Google Maps more effective, follow these simple tips:
In the "My Business" profile settings, specify the correct category (the one that corresponds to the company's services). Come up with an original description with the inclusion of keywords, specify contacts and work schedule, add the site's URL and link it to the "My Business" profile.

Increase brand recognition by placing a company logo on your company page.

Use all the relevant semantic keyword phrases to optimize your pages. If necessary, create new pages and also promote them under Google Maps.

Motivate people who have already used the service to write reviews and rate them. One request is usually not enough - it does not work. But the offer to leave a review for a discount on the second order is an effective method. The first reviews can be left by friends, acquaintances, and relatives. The main thing is that they live in the same region where the company works.

Create the visibility of communication with customers. Thank you for leaving reviews, answer questions, give discounts.

Be active on Google+. You can expand circles, publish posts, join communities, create selections.
You also need a well-configured site micro-markup. Thanks to it, in addition to the map, all company data will be displayed in the search results: address, work schedule, contacts. And this will increase the CTR even more.
Recommendations for promotion in Yandex.Maps
Yandex Map is no different from Google Maps. Therefore, the promotion recommendations will be approximately the same:
Add a web resource to Yandex.Directory.

Enter information about the organization: type of activity, address, telephone numbers, work schedule.

Optimize the site: use the maximum number of key queries, correctly distribute them on the main pages (if necessary, create new ones).

Motivate people to leave comments and share information about the company with friends on social networks, communicate with them, answer questions, arrange promotions, offer discounts on holidays and weekends.
Although there is still a small difference. Registration in Google Maps is completely free. Yandex offers 2 options: free and paid. Of course, the latter gives you some advantage over the competition, as you will get priority placement on the first page.
Is it worth promoting in Google and Yandex Maps?
Yandex and Google maps are not suitable for everyone. It makes sense to advance under them only for firms and institutions tied to a specific region. Such optimization will be most profitable for:
cinemas;

restaurants, cafes, bars;

recreation facilities;

companies that sell goods or provide services in a specific city.
In this case, you can get good traffic to the site from Yandex Maps and Google Maps.
For companies and online stores operating throughout the country, this method is not suitable. It is better for them to focus on standard methods - on internal and external optimization of the site.
Was the publication informative? Then share it on social networks and join our Telegram channel. We remind you that you can buy Ukrainian hosting from the hosting company CityHost. For technical questions, contact the online chat or call ?? 0 800 219 220.