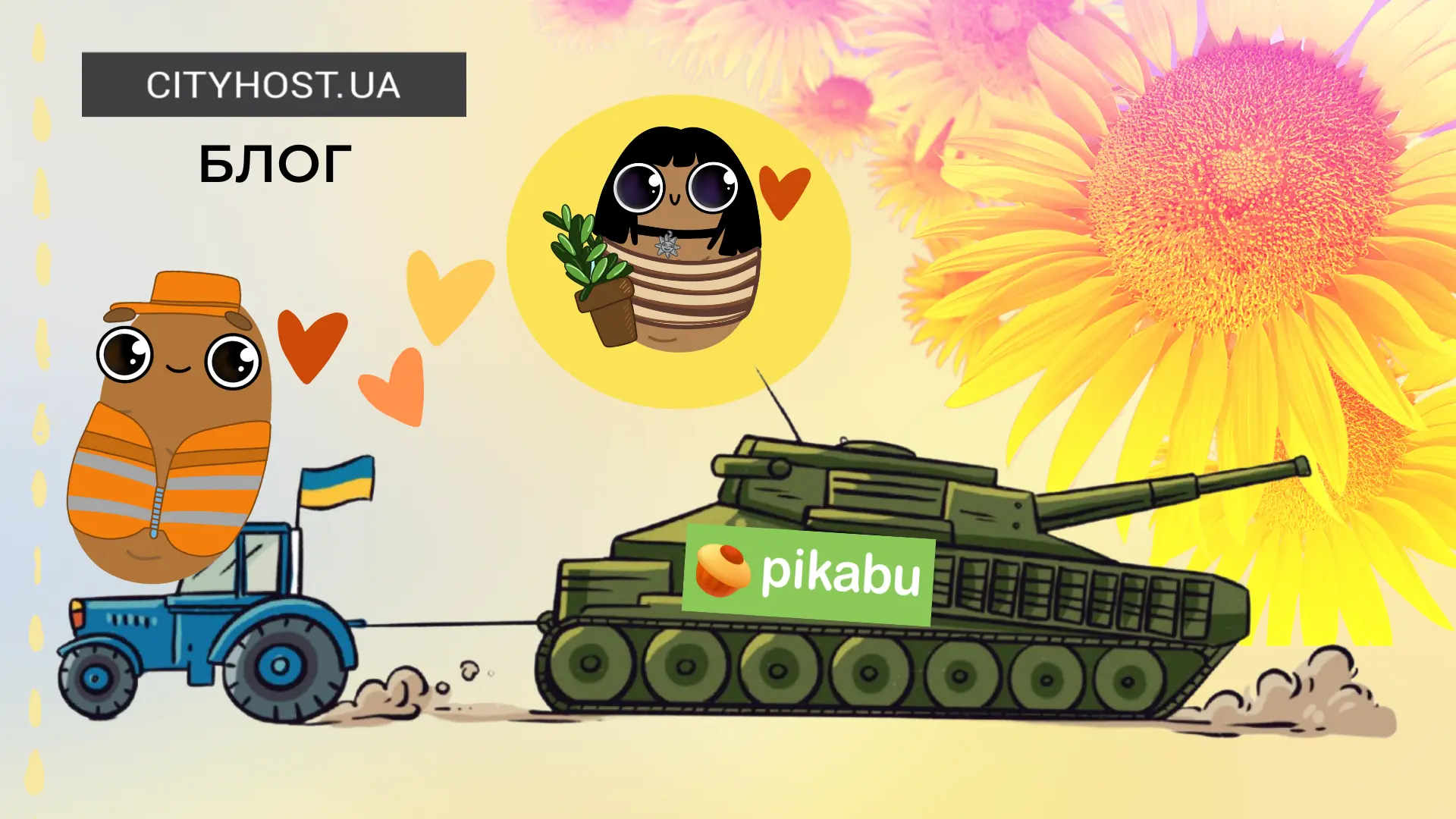 Do you read Pikabu or яѕлакал? At least you've heard these names, right? If you look carefully at the entertainment sites used by Ukrainians, you may be surprised to understand that there are no Ukrainian web resources among the popular platforms.
That is why a young Ukrainian entertainment site in the style of Pikabu became the first swallow in a niche that was previously occupied by Russians. The Kartopelka project has 50 registered accounts so far and has a traffic of 150 views per day. You can post something funny or interesting on the site. And troll Russia.
Read also: " How to remove Russian sites from Google search "

We decided to conduct an interview with Yaroslav Titenko , the founder of Kartopelka and the general director of Sloboda Studio (development of websites and mobile applications). Yaroslav will talk about how the project came about and what problems in the field of entertainment sites he encountered during the market analysis.
Ч How and when did you get the idea to create the Kartopelka project?
Ч Sometime in April. I looked at Pikabu, vc.ru and other similar Russian sites to see what they wrote about the war. Back then (and now) a lot of dirt was spilled on Ukraine. And at some point I thought that many Ukrainians still use Pikabu, but there is less and less motivation to sit there. I, for example, hate to read all this. Even if visitors try to filter the content, they are still affected by the anti-Ukrainian information field. I searched the net and it turned out that there are no Ukrainian analogues.
Therefore, I decided to independently create a project that will replace the Russian resources that Ukrainians are used to.
Ч Potato is very similar to Pikabu in terms of interface. For what purpose is this done and does it have any of its own chips?
Ч I focused on three sites Ч Pikabu, Reddit and 9gag.com. Actually, Pikabu itself is not original, it was once created in the image and likeness of Reddit. I decided that Pikabu users should get into a familiar environment so that the transition to Kartopelka would be easy. I have no plans to lure the reddit audience, there are english speaking people and they are doing well. Kartopelka was created for Ukrainians who do not know English.
We also added support for the author's comic format so that Ukrainian creators who published their comics on Russian platforms could post their content with us.
If we talk about chips, we have a set of chips, and each user randomly receives one of them during registration. Then you can put your photo.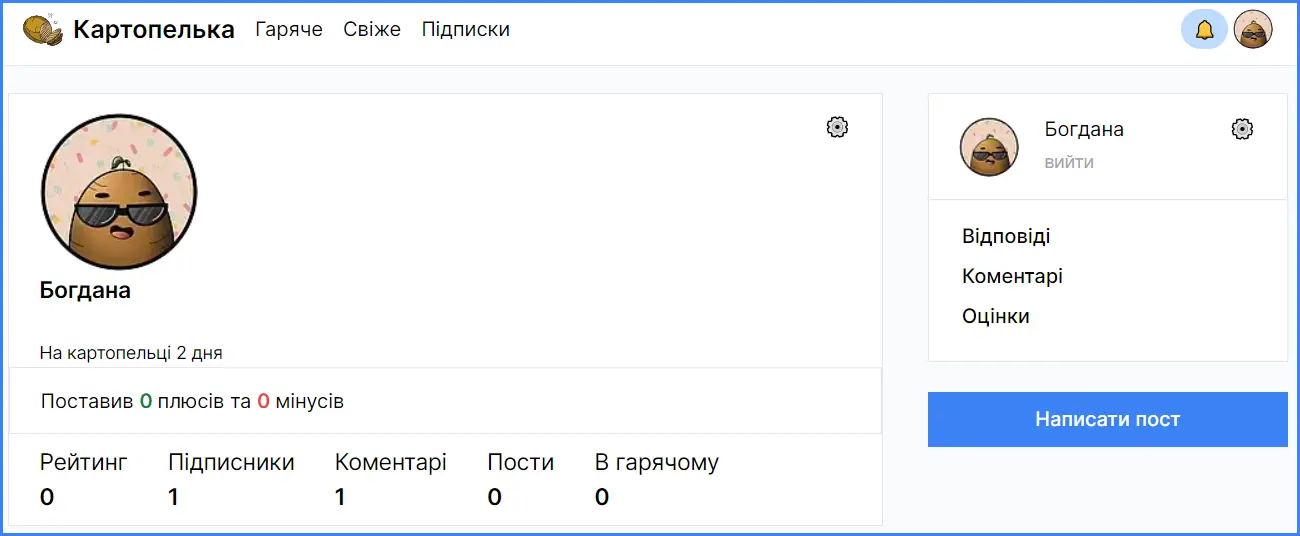 Ч Who is involved in project development?
Ч I deal with the software part, I write the code myself. The team also has two people who help with content and design. I want to devote more and more time to the project and make it the main direction of my work.
Ч What problems in the field of entertainment sites did you see while analyzing the market?
Ч I realized that according to the website similarweb.com, all the leaders of this niche in Ukraine are Russian sites. At the moment, when I look at the statistics, there were Pikabu, Fishki.net, яѕлакал, Ad.Me, JoyReactor. Now the situation is changing, Ukrainian traffic is gradually leaving them, the rating is being reformatted, but the sites in the TOP are still exclusively Russian.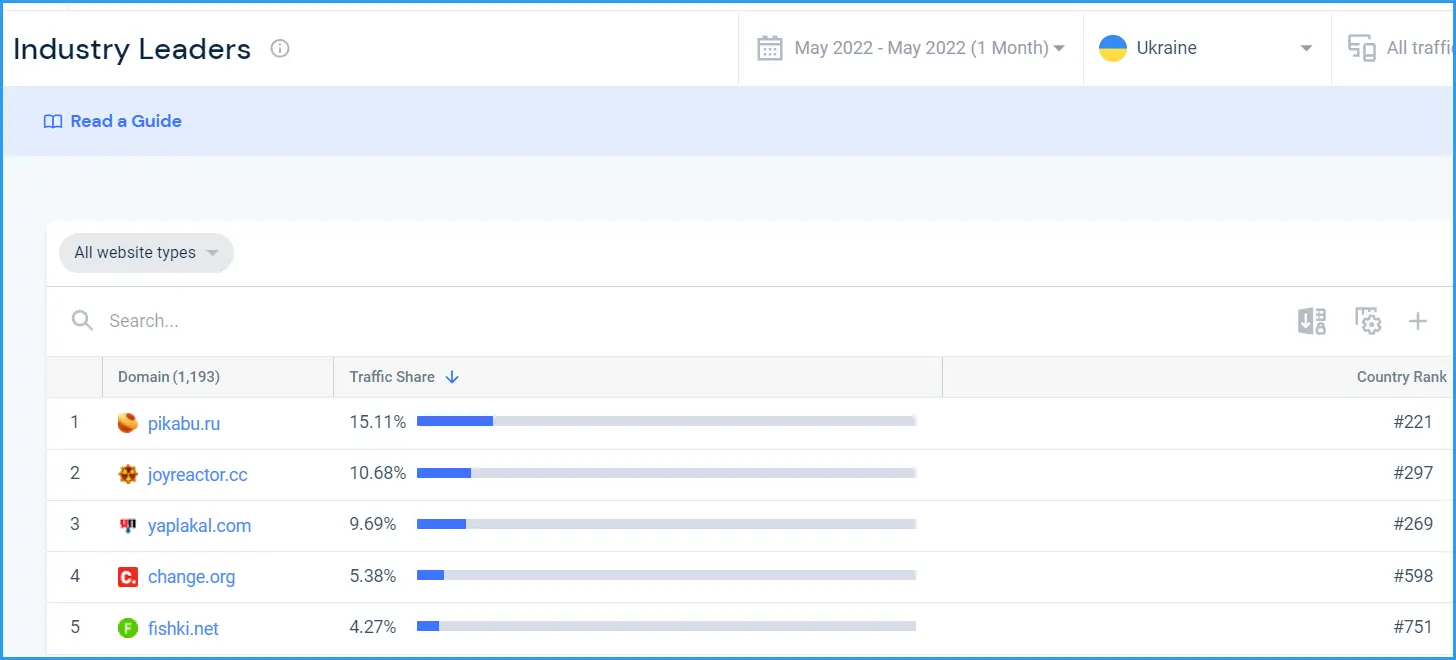 I tried to search for Ukrainian entertainment sites, but all I saw were either dead web resources that had not been updated for a long time, or something very narrow - jokes, recipes... I found one site that was logically similar to Pikabu, but it was dead, apparently the admin stopped supporting it.
I see both a problem and an opportunity in this. Before the war, the niche was tightly occupied, it was difficult and expensive to compete with Russian sites, so no one undertook this Sisyphean work. Now it won't be easy either, but at least the developers are motivated, because people have a need to receive Ukrainian content without the ideas of the "Russian world", which are integrated into the background of posts of an entertaining nature.
Ч Is monetization of the project planned? Is it more of a business or a patriotic initiative?
- Both. When the project has normal traffic , I plan to connect advertising and add some other marketing interests. The goal is to create a valuable product for Ukrainians and make money from it.
Ч Are there any restrictions on the site for users from Russia?
Ч We will not deliberately target them, we also have a Ukrainian interface. An English version may appear later. We will, of course, ban pro-Russian calls. At the moment, users can make posts in any language at all, even Chinese. And then we will see how to build a strategy. But I would like to support Ukrainian and English as the main languages.
Read also: " In Ukrainian, please - a law is coming into effect that obliges websites and programs to be translated into the state language ."
Ч In the Ukrainian Internet sector, there is a shortage not only in the niche of entertainment sites, we lack a lot of things. What would you like to see among new products for Ukrainians? Perhaps other developers will read this article and be inspired to create their own project.
Ч First of all, these are development guides in Ukrainian. They are mostly presented in English, and there is also a large layer of such content on Russian web resources. This is a stopper for many beginners, who are forced to learn English first, and only then turn to Western sources for information. Therefore, they go to Russian resources and study there. If our developers have educational materials in Ukrainian, they will not have to create traffic for Russian resources, supporting them with their presence.
If you know about interesting Ukrainian developments for Ukrainians that are worth telling about, write to bogdana@cityhost.ua