Modern children and teenagers know what gadgets are from an early age and skillfully use various programs and applications. They are so fascinated by the possibilities of these technologies that they can sit on the phone or computer for hours. Noticing such a situation, parents often try to limit the use of devices. However, there is a much better solution - an IT school or IT courses.
This is a great opportunity to develop creative thinking and technical skills, as well as find a really interesting occupation. In addition, the IT field is one of the most promising and highly paid fields of activity. Having mastered knowledge of the IT discipline, in the future you can get a great job or even create your own project that will help you realize yourself. For those who are interested in the idea, we suggest that you familiarize yourself with the list of Ukrainian schools where you can take full-fledged IT courses and programs for children.
Read also: " Learn to program on your own or go to developer courses - what to choose? »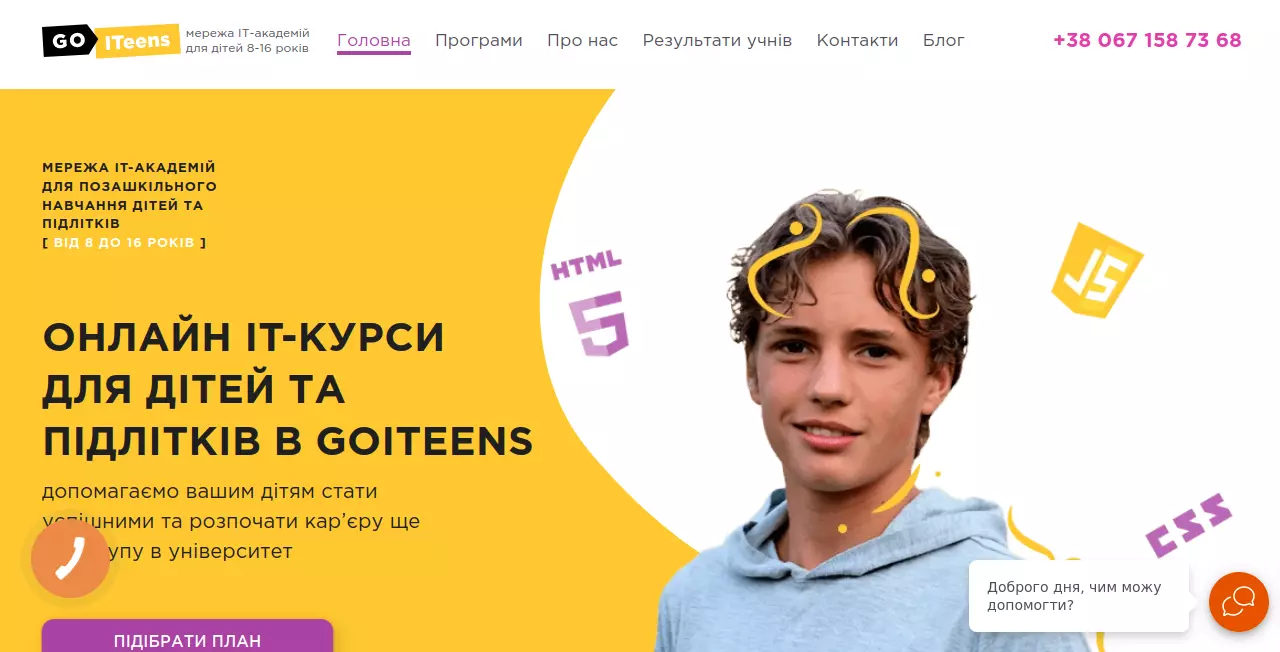 This is the name of one of the well-known networks of IT academies in Ukraine. It is designed for teaching teenagers and children aged 8-16. GoITeens practices a fundamental approach to the development of skills in the field of IT technologies. This means that each student receives not just a seminar or a quick master class conducted by a specialist in a certain field, but a full-fledged educational program.
It is full of various interactive activities, creative tasks and many games. In such conditions, programming for children will be as simple and understandable as possible, and skills will be learned faster and easier. As for the areas of study, the GoITeens IT school offers:
Minecraft. As part of the program, participants learn to create their own models of worlds in 3D (the special Minecraft Education Edition platform is used in the process), and also interact as agents (game characters) on the same map. Suitable for ages 9-10.

Front-end Junior. As a result of taking the IT course, the child masters the latest technologies used to create presentations, design, videos, websites and text blocks. Participants can be young researchers aged 9-10 years. Thanks to this knowledge, children will already be able to create the simplest CMS sites that can be hosted , and will also get to know the basics of programming languages.

Scratch. Interesting IT courses, after completing which participants learn to create mini-games and bright animations on an international educational platform (ages 8-9).
In addition, Goiteens has IT courses on site design (IT-Design), as well as Game Dev, Roblox, Python. These areas are designed for participants aged 10 to 13.
This is a progressive international computer school that offers IT courses not only for adults, but also for children. IT STEP has been operating on the market for more than 20 years. For children, they offer a wide selection of programs, IT courses and interesting computer camps (including abroad). Training can be carried out in the following directions:
Minecraft (age 10-15);

Creation of cartoons and animations (ages 10-16);

Roblox (ages 10-15);

Professional IT education for teenagers (age 13-17);

Junior Business Academy (ages 11-16).
In addition, on the basis of IT STEP, there is a Small Computer Academy in online format, which offers programming courses for children. Users aged 9-14 can apply.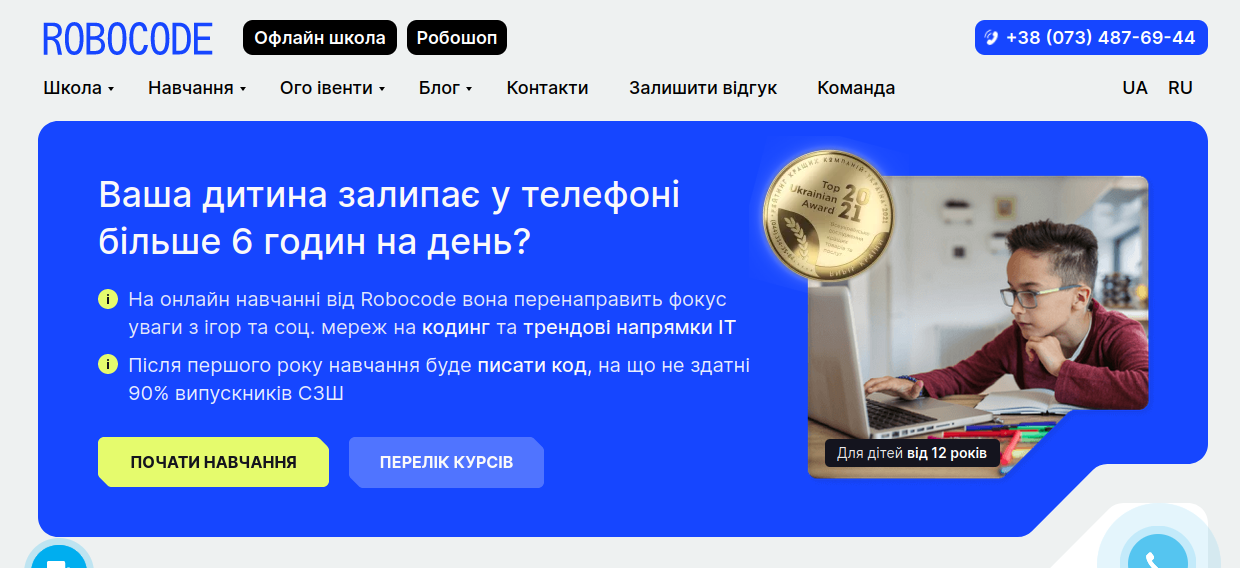 Robocode is a new format of IT courses for children, offering a full year of distance learning. The essence of this approach is that the general program (programming for children online or another direction) is divided into annual IT courses. In this case, according to the management, children and teenagers will be able to more easily absorb the information that comes gradually.
At the final stage, at the end of the academic year, students are offered a technical task, in the process of which all creativity and imagination can be used. In case of difficulties, children can count on the professional support of sensitive teachers. As a result of passing the stage, the student creates a finished project, which is added to the portfolio.
Among the main directions in Robocode, you can highlight the development of games and the creation of sites. As part of the first program, students will be able to learn how to create games in more than 20 genres, as well as master the basics of creating a real virtual universe. In addition, the Robocode IT school offers online programming courses for children that will help in creating full-fledged web applications.
Read also: " Virtual planetarium Stellarium 1.0 - a digital version of the universe "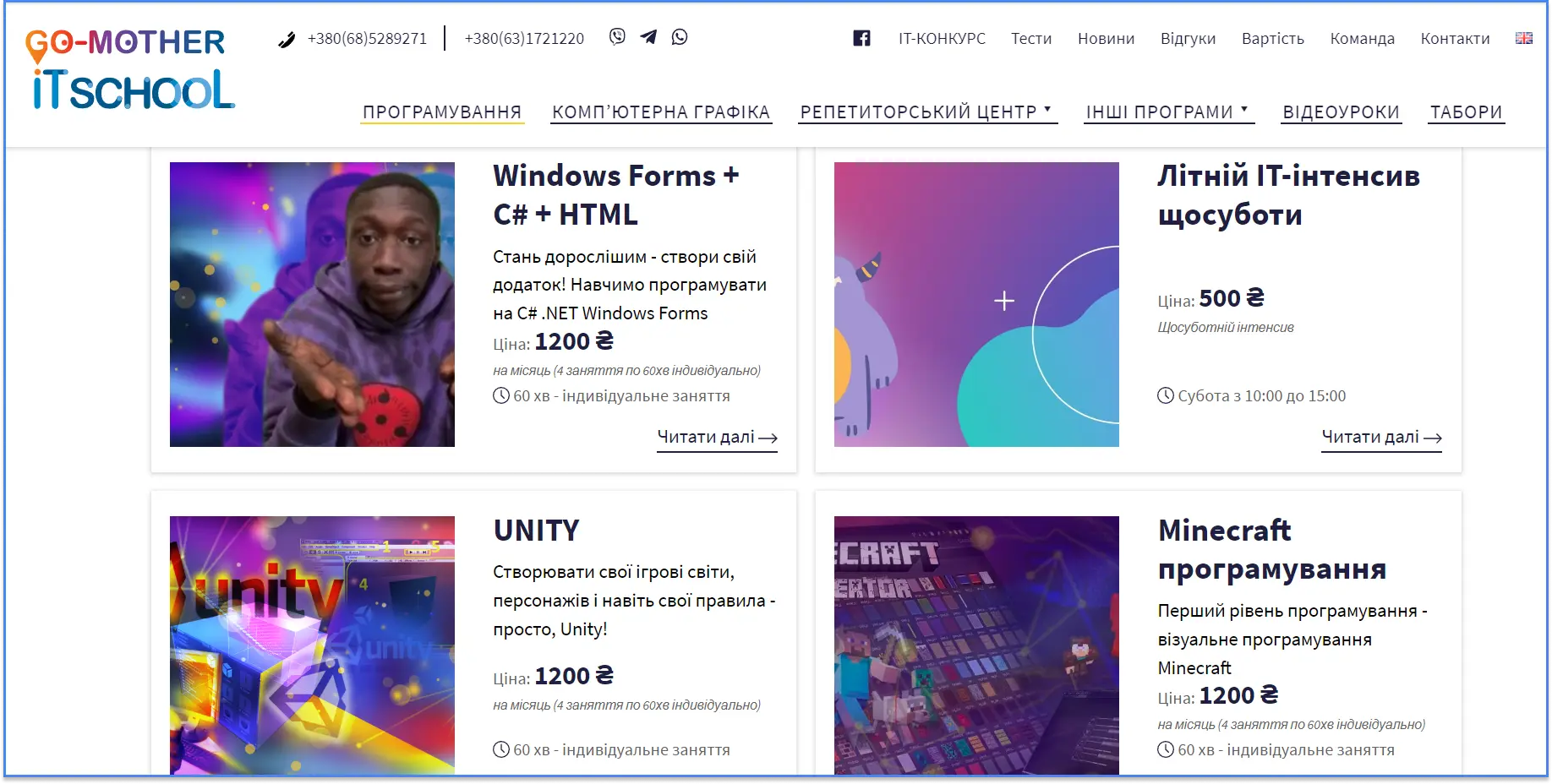 This is the name of another professional IT school that offers online courses for children of all ages. The level of preparation does not matter. Go-Mother specialists teach both beginners and young IT professionals with programming experience. The main advantages of the school include:
Individual schedule. Programming training for children is held on days and hours that are most convenient for them. The duration of the lesson is also determined by the students.

IT courses in the format of levels. The principle "from simpler concepts to complex ones" is taken as a basis. An additional advantage is a gradual transition, which gives time to assimilate information.

A variety of forms of education. Each student can choose IT courses in groups (4 or 3 participants), duets, as well as individual lessons.
The course programs cover a complete introduction to the subject, starting with basic terms and ending with creating your own game, publishing a project on a dedicated server , or a block of useful tips for finding your first job.
The teaching method depends on the level of skills of a specific group and is adapted to its characteristics. The directions in Go-Mother are varied. It is worth highlighting programming for children online (Java, Minecraft, Unity). In addition, the school has extended day groups, a primary school and other formats.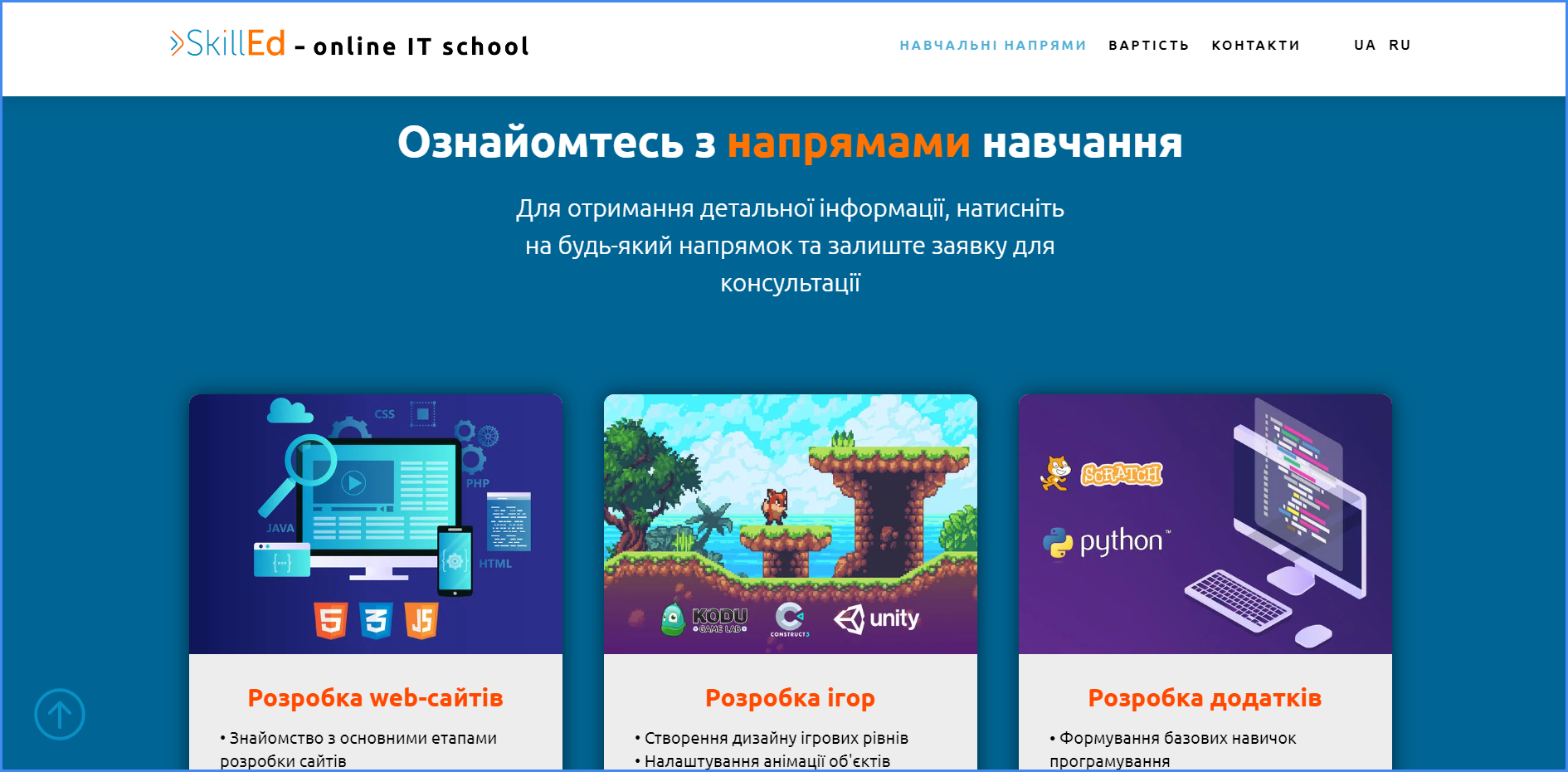 If you are interested in innovative IT courses, you should consider SkillEd . This is an IT school with a sufficiently flexible and personalized knowledge acquisition system that is suitable for teenagers and children. All programming classes are held in a 1-on-1 format.
This means that the child works directly with the teacher in online mode. Among additional features, one can note a wide variety of directions. Kids can learn game development, website creation, digital design basics, app development, and video blogging.
Concluding the selection of IT schools, it is worth emphasizing that each of them provides valuable knowledge that will definitely be useful to a child or teenager. In times of rapid development of digital technologies and digitization, they will help you find your dream job and get a high income.