How to get a domain certificate?
We offer all clients who have registered domains in our company to order an electronic certificate for a domain name. A certificate is a document that contains information about the owner of a domain name and data on the terms of domain registration.
The real owner of the domain specified in the WHOIS database (the REGISTRANT field) is indicated in the certificate. It can be both a natural person and a legal entity. The certificate is created in PDF format and sent to the client's registration email.
To order a certificate, you need:
log in on the website https://cp.cityhost.ua,

go to the section " Domains " - " Domain management " - " Order a domain certificate ",

enter the name of the domain owner.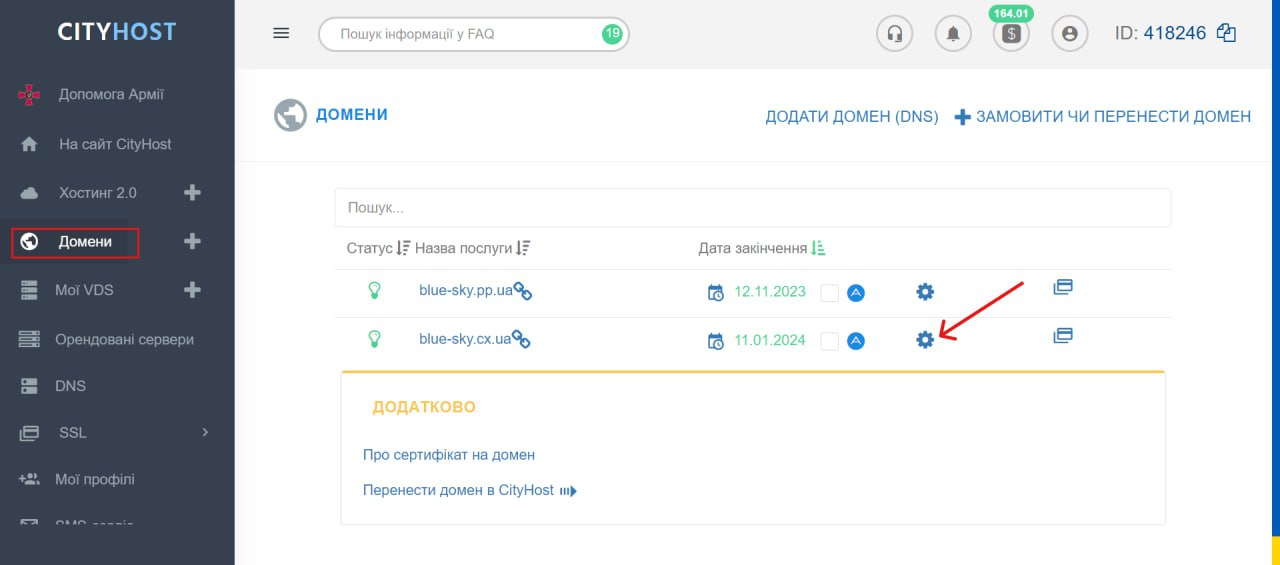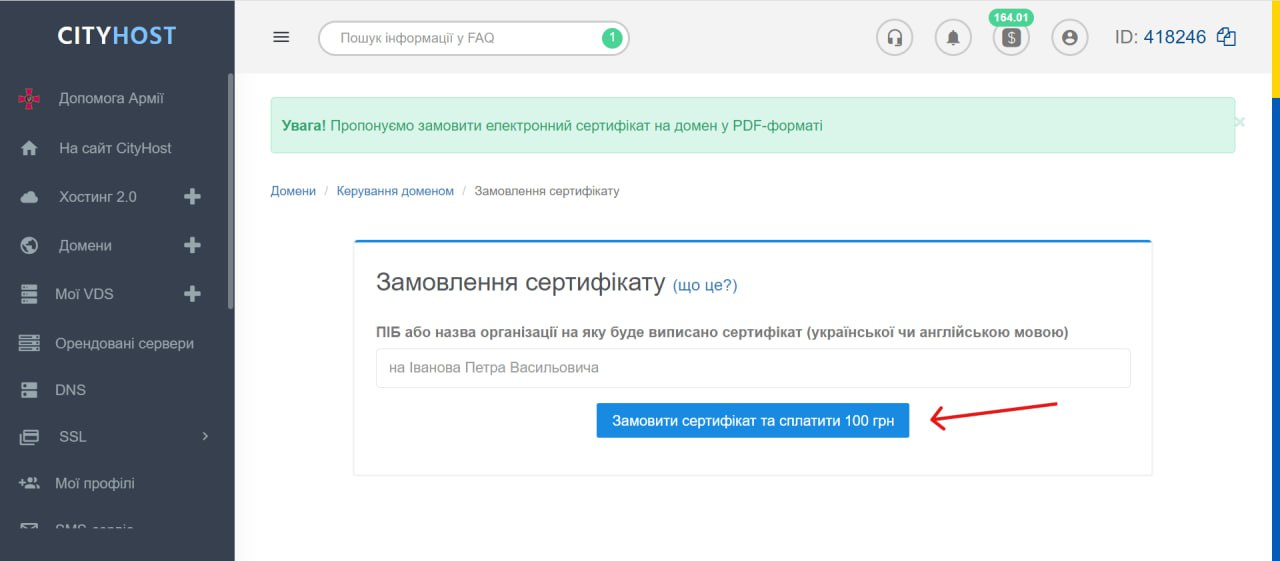 Sample certificate