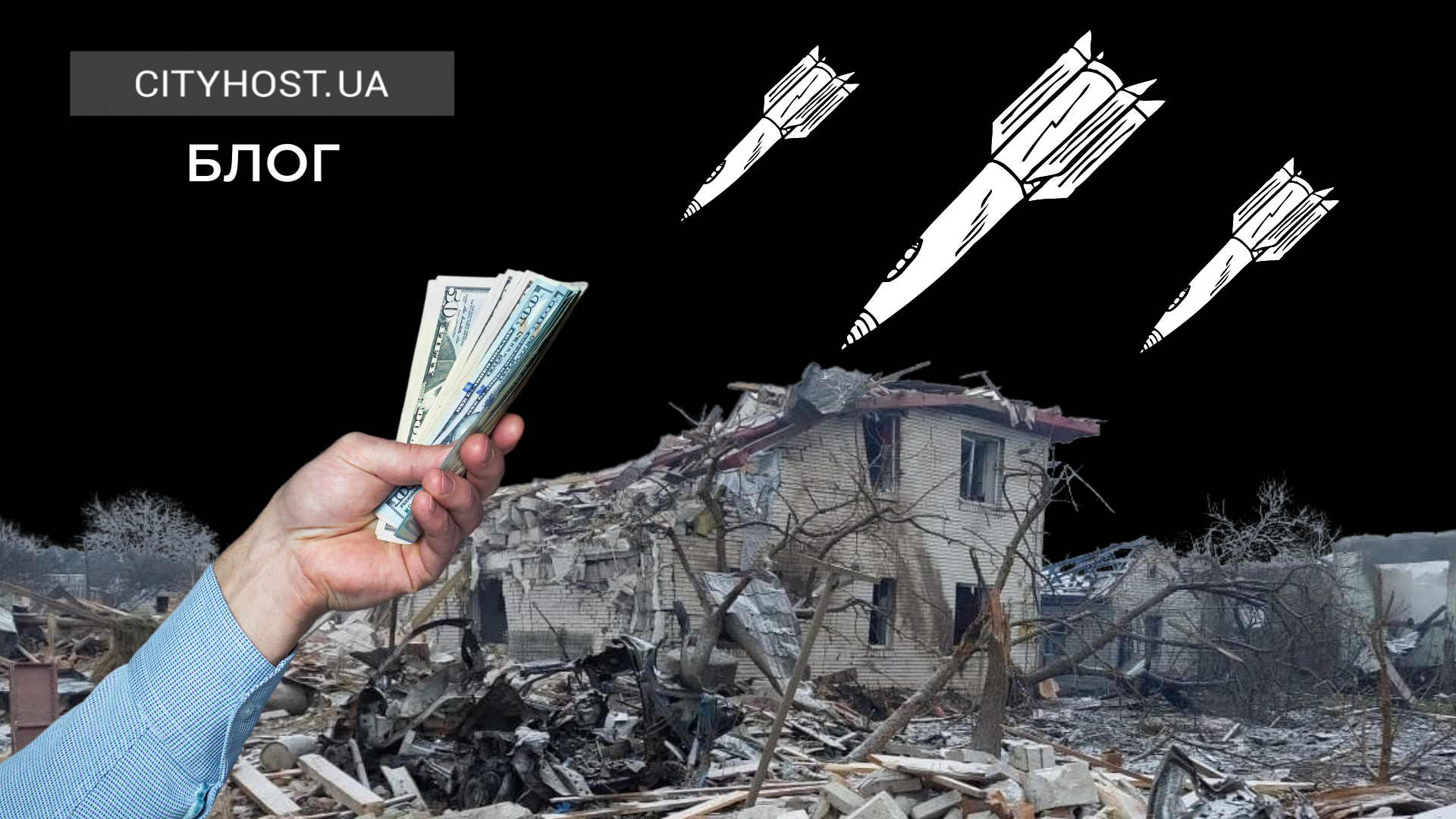 This is the first article on our blog, released after the start of the full-scale Russian offensive on Ukraine. And everything that happens is thought-provoking. Did you ever realize how strongly Ukrainian web resources, business, marketing and SEO are still tied to Russian IT?
When the war started in 2014 (and it started right then), the sphere of culture — as a translator of public position and national opinion — was the first to undergo changes. More Ukrainian music groups appeared, Ukrainian writers began to receive more attention, patriotic festivals were organized throughout Ukraine.
But at the same time, the field of IT, web resources and Internet marketing remained firmly tied to the umbilical cord of Russian developments.
Russian services were actively used in Ukraine until February 24, 2022:
Site analytics

SEO tools

Tools for automating business processes

Freelance exchanges
There are several reasons for this. First of all, the situation was influenced by the specifics of the IT business itself, which works exclusively in the network and is not tied to geographic coordinates.
On the websites of Russian services, they do not say that they are Russian - to find out about this, you need to do a good Google. Many Ukrainian marketers and SEOs may not even think in which country the tool they work with was created.
There is extremely little Ukrainian product, and it is not able to compete with such "mastodons" as 1C or Bitrix24.
Western tools are used in Ukraine, but they often do not have a Ukrainian or Russian language version, so they are available only to those who know English.
What will happen next with Ukrainian internet marketing and SEO? Will we continue to use the services of a country that kills our people? Will we pay the IT business of the aggressor country money that goes to the war?
Maybe it's time to think about it.
Some Ukrainian IT entrepreneurs have announced their refusal to cooperate with Russian clients, but there is still a large layer of small businesses and freelancers who use Russian platforms. The personal position of each individual client will influence whether the service will continue to be fueled by the money of Ukrainians.
What steps do we see to change the situation and separate Ukrainian business from the Russian IT industry?
Refuse to work in Russian services and consciously look for a Ukrainian product. It is not enough, it is not visible behind the broad backs of Russian IT giants, but if we support it, and not send money to Russia, Ukrainian IT will begin to develop in the same way that Ukrainian culture began to develop rapidly after 2014.
This is a rather controversial step, but we can at least consider it.
Understanding that not all Russians support Putin's ideology, representatives of Ukrainian companies can negotiate with large services, create an algorithm, thanks to which you can be sure that this service has a pro-Ukrainian position.
Moreover, this support should not be at the level of private conversations somewhere in the messenger, but open and public.
You can prove your support for Ukraine by taking the following steps:
Transfer financial aid to the Ukrainian army, our volunteer organizations that help refugees and war victims, provide receipts.

Declare in your social networks about support for Ukraine and rejection of the ideology of the state that attacked a peaceful country.

Place a banner on the website that indicates non-support of Russia's military aggression.

Tell your clients the truth about the genocide of the Ukrainian population carried out by the Russian Federation, the killing of civilians, the real losses of the Russian army. This can be done with the help of newsletters, blog articles, posts in social networks.
If the service is ready to take at least one of these steps, Ukrainian IT experts could develop and provide them with a special certificate that will be visible as a mark next to the site's domain (such as SSL ). For example, it can be a Ukrainian flag.
Then we will know that it is possible to work with them. But understanding the politics of Putin, who has already issued an order to give 15 years in prison to his citizens for voicing the truth (in their parallel world it is called fakes), there is little hope that Russian services will en masse take such a step.
There are many Western services that can be successfully used for business even without adaptation to local conditions in the country. For example, SEO tools or task managers can work anywhere (unlike, for example, accounting programs, which should be focused on the local specifics of accounting and taxes). But we must not forget about the already mentioned problem - the lack of language versions available for Ukrainians. Not everyone can use English-language services.
But we can turn to Western services with a request to Ukrainianize the interface. Currently, it would be difficult to immediately cover all business needs with only a Ukrainian product, but we can turn to Western IT companies to adapt their services for Ukrainian users.
For our part, we wrote several letters to the largest Western services for marketing and SEO and asked for a Ukrainian version.
We sent letters to the following companies:
Basecamp is an American task manager .
Screaming Frog is a British SEO tool.
MailChimp is a multifunctional marketing platform released by the American company Intuit.
We also turned to Western companies that only have a Russian version and asked them to create a Ukrainian one. Of course, most of our citizens know Russian, but the Ukrainian version will testify of support and include those who fundamentally do not want to use the language of the occupier to the services of the platform.
These are the following companies:
Ahrefs is a service for SEO specialists with a head office in Singapore, founded by Ukrainian Dmytro Gerasimenko.
Similarweb is an American traffic tracking platform.
SeRanking is an American company with an office in Ukraine. It is worth talking about them separately, because the service sent a letter to its clients in which it indicates its pro-Ukrainian position, the termination of cooperation with all Russian clients and grief over the death of its employee and her children during the evacuation from Irpen.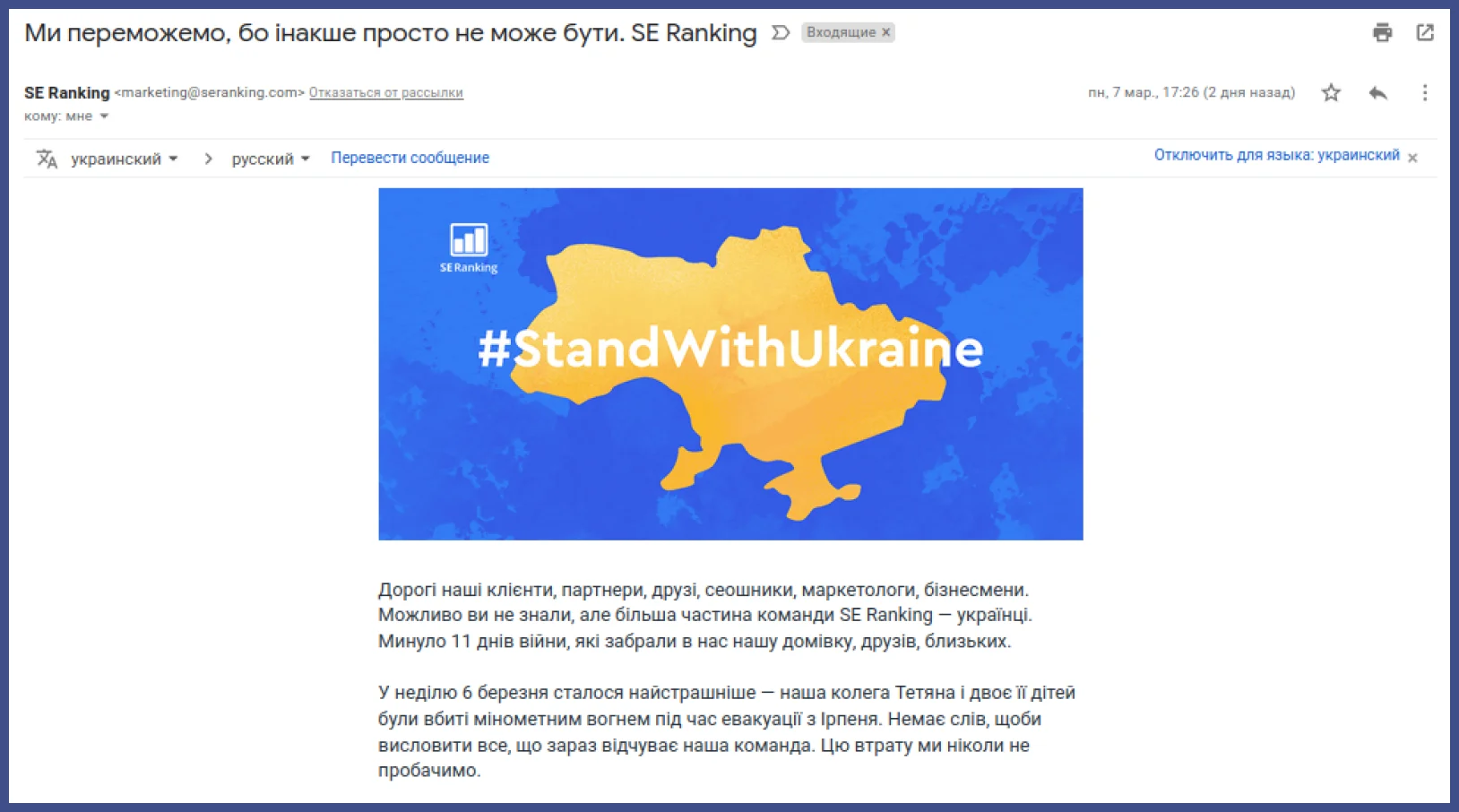 We express our regret and condolences to SeRanking and all Ukrainian IT teams who lost employees in this war.
***
Sending an appeal to Western companies is already starting to give results! For example, we have already received a response from Ahrefs with the following content:
"Hello!
I will pass this on to the team, thank you for your message. We stand with you and sympathize with all our Ukrainian friends. Ahrefs has several team members in Ukraine, and the founders themselves are from Ukraine.
Thanks again and I hope we can provide localization soon."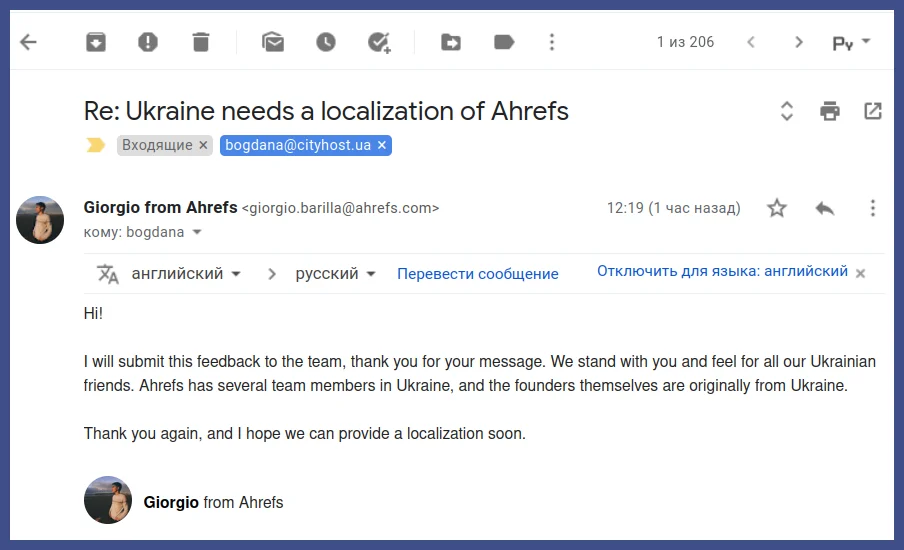 SeRanking also sent a response to our request:
"Thank you for the words of support! I also hope that you and your colleagues are safe now.
Your initiative is very useful and valuable, thank you for your participation! We started translating the site into Ukrainian even before the war, and now we are putting as much effort into it as possible. We hope to have a Ukrainian version of the site already in April. The translation of the platform itself has also started, but due to the large amount of data, this process will take a little longer. Also, from the first day of the war, we made sure that Russian users could not use our platform and buy a subscription."
We also appeal to our readers.
If you are the owner of a Ukrainian business, support our idea and know about a good service that lacks a Ukrainian version, we are posting the letter translated into English here. You can use it to contact the management of the platform by email or on social networks.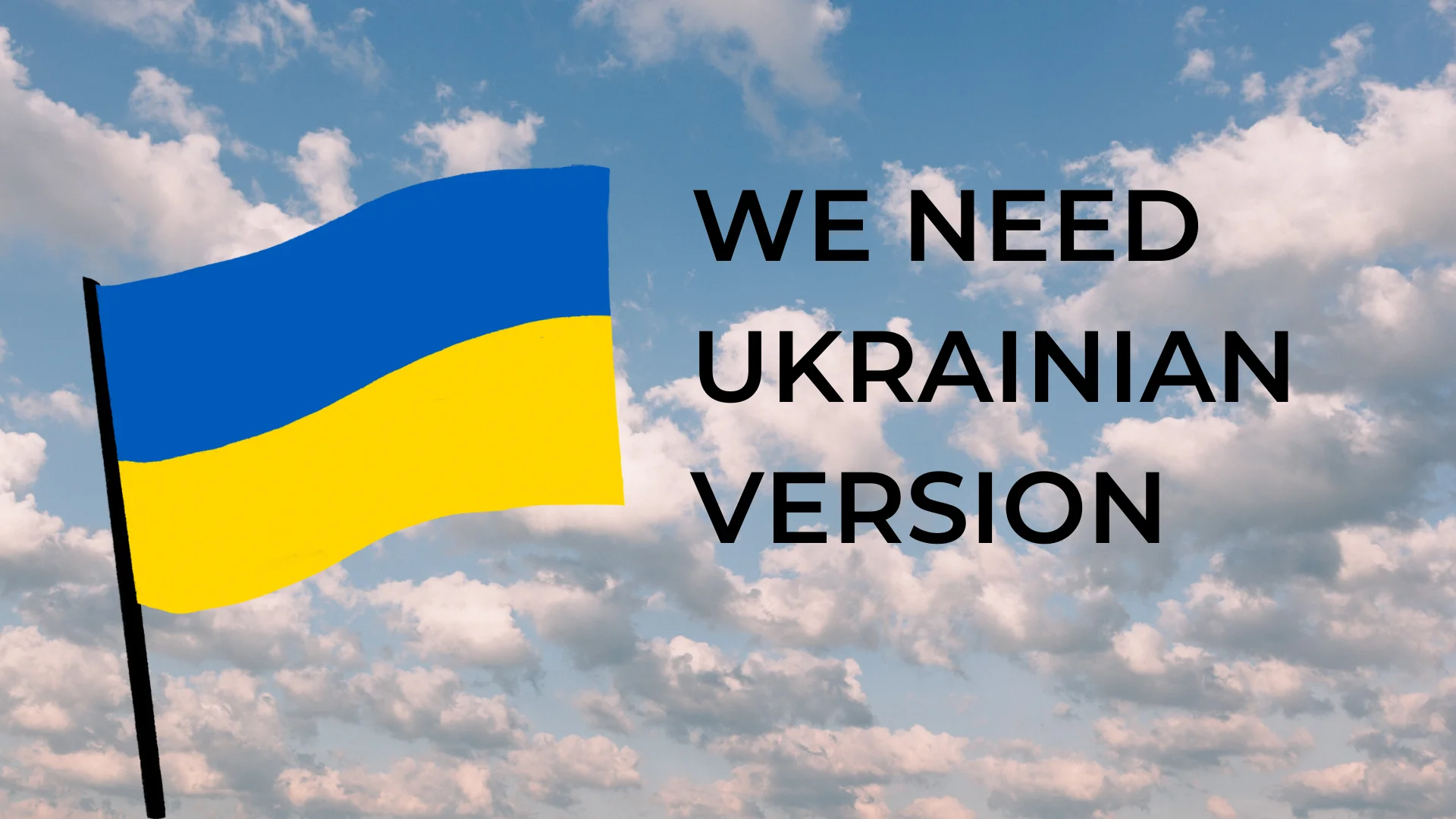 ***
Ukraine needs a localization of (name of service)
Dear colleagues from the IT. We are writing to you from Ukraine.
We analyze the situation and realize how much Ukrainian business, marketing and SEO is dependent on Russian services. Ukrainians still use Russian CRM systems, website analysis, task managers, keyword analysis services and many other tools.
There are not enough services in Ukraine which could compete with powerful Russian platforms and cover all the needs of business.
We are sure that, after the invasion of Ukraine started, our IT industry will completely separate from Russian and will start to rapidly develop and create its own product.
However, you can help our business to stop working with Russians as quickly as possible. There are many beautiful services in the West which can be used by Ukrainians for work. Unfortunately, not everyone knows English. We ask you to create a Ukrainian version of your website, so Ukrainians could use your services.
If you support our idea, we also kindly ask you to share it with your colleagues from other services in your country.
We are a European country and we would be glad to get closer to the Western internet technologies.
***
Translation of the letter:
Ukraine needs service translation (service name)
Dear colleagues from the field of Internet technologies. We are writing to you from Ukraine.
We analyze the situation and understand how dependent Ukrainian business, marketing and SEO are on Russian services. Ukrainians still use Russian CRM systems, services for site analysis, task managers, keyword analysis services and many other tools.
In Ukraine, there are not enough services that could compete with powerful Russian platforms and cover all business needs.
We are sure that after the start of the invasion of Ukraine, our IT industry will finally separate itself from the Russian one, will begin to rapidly develop and create its own product.
But you can help our business to refuse cooperation with the Russians as soon as possible. In the Western world, there are many wonderful services that Ukrainians can use for work. But, unfortunately, not everyone knows English. We ask you to create a Ukrainian-language version of your website so that Ukrainians can actively use your services.
If you support our idea, please also share it with colleagues from other services in your country.
We are a European country and we will be glad to become closer to Western Internet technologies.
***
We will continue to send this email after the article is published.
We urge all Ukrainian readers of our blog to check the origin of the services you use and to minimize cooperation with the companies of the aggressor country. Let's introduce our sanctions and not support Russian IT with hryvnias, and with it, a country that kills peaceful people.
We will win because we are strong and united.
Everything will be Ukraine!