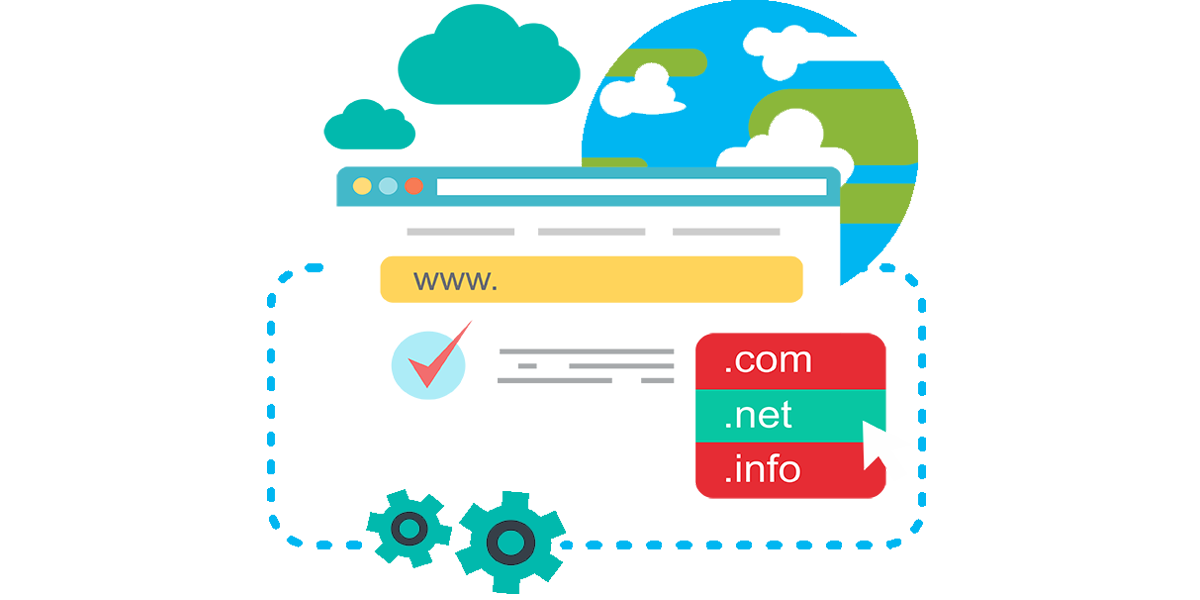 Creating a website begins with the purchase of a domain name and the choice of hosting . Not so long ago, webmasters had the opportunity to register a domain in Cyrillic instead of Latin. And this option has both pros and cons.
The domain and domain zone were discussed in another publication. In the same article, we will consider the pros and cons of the Cyrillic domain from the point of view of optimization, usability and feasibility.
Key advantages of the Cyrillic domain
The advantages of a Cyrillic domain are as follows:
The Cyrillic domain looks stylish on business card sites. And it is also easier to advertise it on the Internet, since it stands out favorably in the composition of visual elements.

Domains in Cyrillic are supported by absolutely all browsers.

There are many free Cyrillic domains to choose from.

If a site in Cyrillic is advertised on TV or radio, it is easier for people to remember it. A similar effect is achieved with advertising on billboards.

Any site on a Cyrillic domain can easily get into the TOP-10 of Google's search results.
Key disadvantages of the Cyrillic domain
As for the disadvantages of the Cyrillic domain, the following can be noted here:
Difficulties with coding. When copied, a beautiful Cyrillic URL turns into a long set of characters. Search engines do not consider such a CNC link, and users do not understand what kind of site it is until they go to it. But you have to work with the converted URL (for example, it is used to configure robots.txt ).

Difficulty finding hosting. You have to look for a company that provides the opportunity to register a domain name in Cyrillic.

Unusual for foreign users. They are used to the URL of the sites being indicated in the Latin alphabet. And the Russian version of writing is inconvenient for them.

The difficulty of typing a Cyrillic domain in the absence of a Russian layout. This is rare, but it happens.

The Cyrillic domain is only suitable for advertising purposes. If the user clicks on the link, he will most likely be redirected to a site with a Latin address.

The Cyrillic domain makes promotion difficult. First, if you use a domain in Cyrillic, there may be difficulties with registration in directories. Because they either do not support such domains, or they convert URLs. Secondly, it will not make sense to place unanchored links - because of their unreadable appearance. And there will be a majority of such links.
So, to create a site on a domain in Cyrillic or not?
Should I buy a domain in Cyrillic? The answer to this question depends on the topic and specifics of the project. Yes, Cyrillic domains have their nuances. But in most cases, they are no different from others. After all, the main thing in website promotion is internal optimization, usability, a high-quality profile with links and a well-chosen semantic core.
Therefore, you can buy a domain in both Cyrillic and Latin letters. When choosing, start from your own preferences. Are you not afraid of the shortcomings of the Cyrillic domain? Then register just like that. Otherwise, think about the name of the site in the Latin alphabet familiar to everyone.
Was the publication informative? Then share it on social networks and join our Telegram channel. We remind you that you can buy inexpensive Ukrainian hosting from the hosting company CityHost. For technical questions, contact the online chat or call ?? 0 800 219 220.