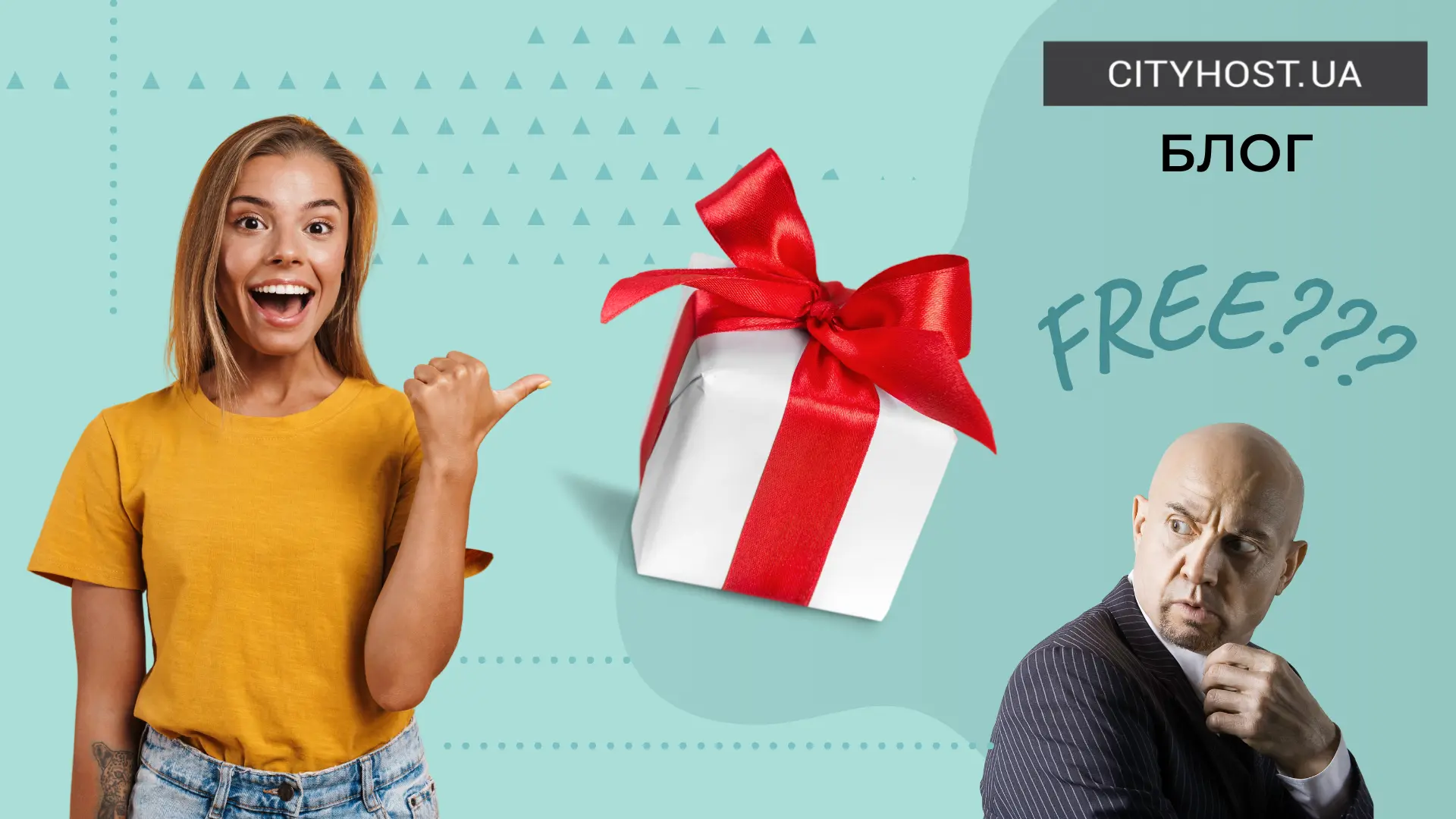 Saving money or finding something completely free is a common human desire. But we know the proverb about the mousetrap and the cheese... Are there safe ways to register a domain and not pay anything for it?
We will tell you about 4 ways to get a free address and analyze in which cases it is worth using them.
Let's start with a conditionally free domain, since the address in the pp.ua zone is provided by the zone administrator on a really free basis, but you still have to pay for it - for the services of accredited registrars, through which the domain is obtained. The administrator himself emphasizes in the rules of the domain zone that addresses in it can be sold both for free and for a fee.
Each registrar has its own price for the service, which is about 50 hryvnias on average. For example, at Cityhost, the pp.ua domain costs UAH 49 per year. But if you wish, you can still look for registrars that provide pp.ua domains completely free of charge. In any case, if we talk about reliable domains, then you will not find cheaper.
Read also: " TOP-5 Ukrainian domains for the site ".
Technically, this is a perfectly normal secure domain. By registering it, you can not worry about the fact that someone will block the site or the registrar will suddenly take it back without explanation.
The domain abbreviation stands for "People" or "Private Person" and is intended for private use for personal pages - portfolios, blogs, business cards. But should it be used for business? We would not advise, because quite a lot of people know that pp.ua is free. Imagine how they will treat a business that could not find 300-500 hryvnias per year to register a more prestigious address. Image is one of the important criteria for business development, and placing a site on the cheapest domain can harm it.
Free Ukrainian domains should be taken for testing sites, hosting personal pages or the site of an interest club. It is well suited for non-commercial and amateur activities.
Some providers offer a free domain as a bonus when purchasing long-term hosting. Cityhost.ua has such an opportunity Ч by ordering a hosting service for more than a year, you can get a domain for free .
Each tariff has its own amount for which you can choose a domain.
Apartment - up to UAH 250;

Apartment+ Ч up to UAH 350;

Loft Ч up to UAH 450;

Penthouse - up to UAH 450.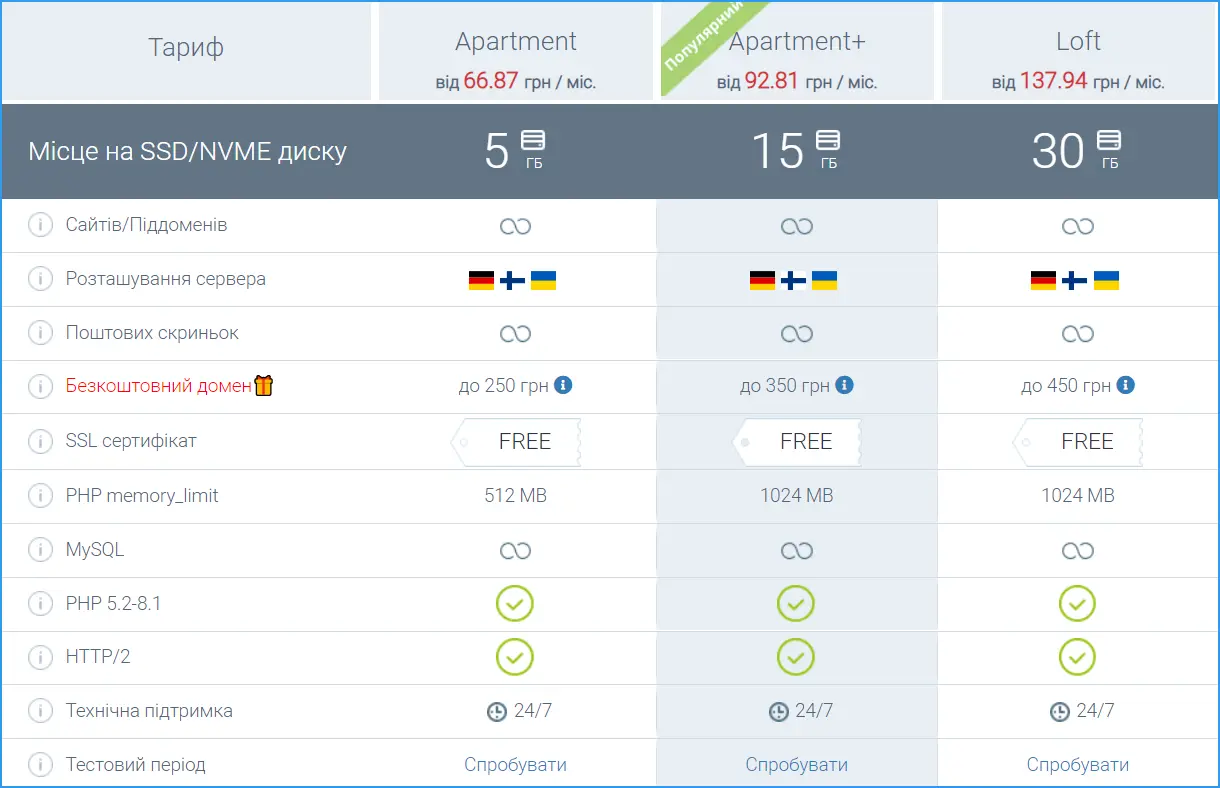 To get a free domain, you need:
Register an account on the Cityhost.ua website (if you did not have one) or log in;

Check whether the address you have chosen is free by using the search bar in the "Domains" tab;

Choose the desired hosting tariff and start the service registration procedure;

In the second step, the system will prompt you to enter the website address - you can get it for free;

In the column "Period" you need to choose 12 or 24 months, with a shorter period, the promotion is not valid;

Complete the procedure, pay the bill in a convenient way.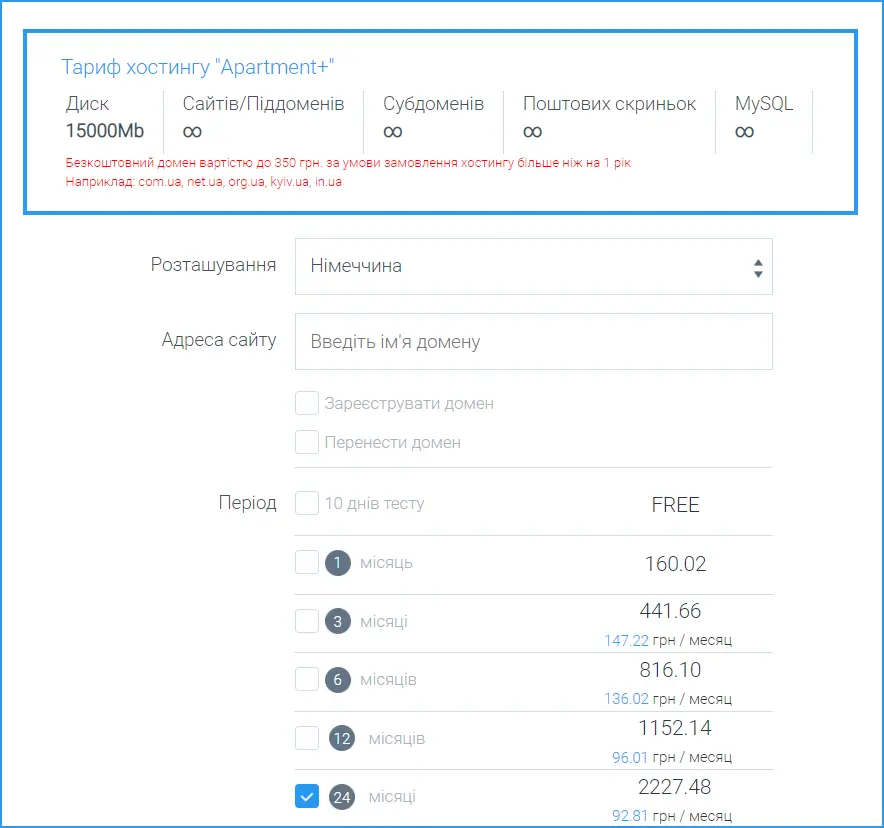 These are common domains in the widespread international zones .com, .biz, .org and others, as well as in the national Ukrainian zone .ua Ч com.ua, in.ua, org.ua, etc. No one will even know that this domain was obtained for free, the image of the business will not suffer.
However, it is not necessary to pay only the first year. Next year, the domain will have its normal value and will have to be renewed for a fee. If the domain is no longer relevant, you can refuse it. In any case, this is a good saving.
Read also: " What are premium domains ".
Many ISPs offer this service, and customers often think they are getting the domain for free forever. When they get their domain renewal bill the next year, they are outraged that they were cheated or not warned. In fact, the terms of domain registration are always prescribed, they must be read carefully. Also, on the site you can usually find out the full cost of the domain - after a year, it will be offered to renew it for about this amount.
Site builders are services where, by simply dragging and dropping blocks and adding texts and images, you can create a full-fledged site without having any knowledge of development. Usually, such services offer many additional services, including a free domain and hosting.
But is it really not necessary to pay for them? Almost every such service has a basic free package that provides the client with basic tools for website development. But over time, you may find out that you lack important functions Ч they are only available on paid tariffs. And that your free site is too primitive, and developing a business on it is definitely not an option. And you start paying.
The domain they give you is actually a subdomain of the platform. The name of the service must be specified in a bulky, difficult-to-perceive address. Therefore, you will also advertise the platform through your website. Therefore, sooner or later you will come to the point that you need to connect a normal domain, get it from a normal registrar, pay the service for the possibility of connection... And the result will be more than just getting a paid domain and hosting .
Site builders are a handy tool for those who want to create their own site without hiring developers. They have various additional modules for marketing, analysis, working with payment widgets and many other useful things. But if your motivation is to get a completely free site, hosting and domain, then we do not advise you to do this, at least for promoting your business online. For test sites and small business cards of a non-commercial nature, why not.
When looking for a domain, you can come across a very tempting offer on the Freenom website Ч to register a domain for free in certain zones.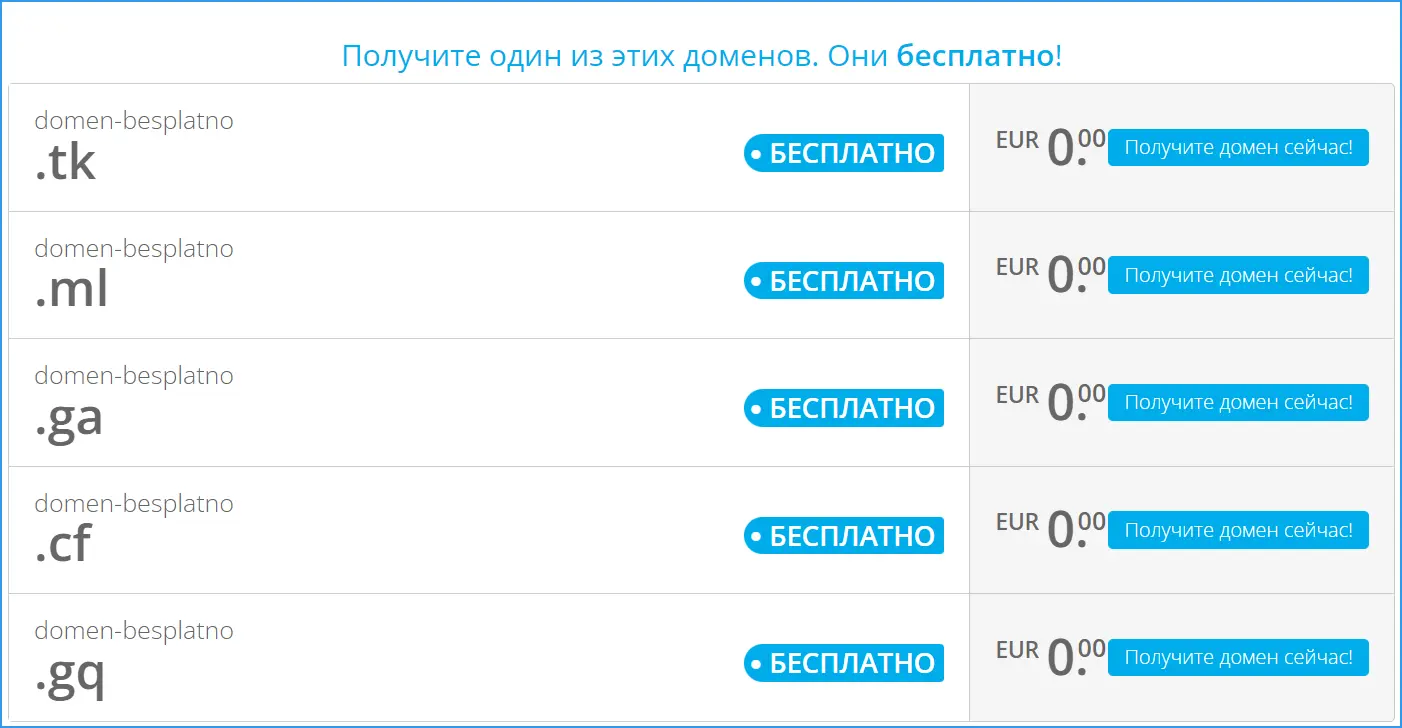 All these extensions refer to national domain zones of small and not very well-known countries in Africa and Polynesia:
.tk Ч Tokelau;
.ml Ч Small;
.ga Ч Gabon;
.cf Ч Central African Republic;
.gq Ч Equatorial Guinea.
What is this registrar and why does it offer domains for free? Are they scammers? Let's figure it out.
Freenom is a large domain name registrar from the Netherlands, which has chosen as its mission to provide free domains to people around the world to bring them closer to the Internet.
The whole point is that Freenom itself is the administrator of these domain zones, so it can afford the luxury of handing them out. For example, Dot TK, which manages the Tokelau national domain zone, is a subsidiary of Freenom.
Since this registrar also offers regular paid addresses, free domains are a good way to promote your site. But not only that. Revenue is generated by monetizing expired domains (if the owner forgets to renew it for free, you will have to pay), and traffic from domains that are no longer used by owners is sold to advertising networks.
The Freenom service has simply terrible feedback from users from both countries of the former CIS and from English-speaking customers - mostly they refer to the unexpected termination of the service and demands to pay money for domain renewal. Mostly, the problem is that the principles of operation of this company are somewhat non-standard compared to ordinary registrars.
The huge difference lies precisely in the rules for using free domains. A domain from Freenom in the same zone can be purchased for money, and then it is registered to the client, and can be "borrowed" for free. In this case, the domain remains the property of the administrator, and the client simply uses it. The company's rules state that a domain can be withdrawn if suspicious activity is detected on it - SPAM , viruses, phishing , copyright infringement. Blocking is done by the built-in API system, that is, if it thought that something was wrong with your site, then goodbye without explanations and appeals.
Very interesting statements can be seen in the free domain registration agreement . One clause states that by accepting the agreement, the free domain user agrees that the company may "in its sole discretion modify or discontinue, temporarily or permanently, any part of the service at any time with or without prior notice." The user also agrees that "we shall not be liable to you or any third party for any modification, suspension or termination of the free domain or any part thereof".
That is, the administrator himself informs that he can take away a free domain from you whenever he wants, and bears no responsibility for it.
After reading everything, are you not surprised that the domain can be unexpectedly disabled?
If you buy such a domain for money from another registrar, then the address is registered for you, and other rules come into effect.
In addition to surprise shutdowns, there are other reasons to be cautious about using these domains:
For the Ukrainian audience, such extensions on the sites are new and unusual, so they may cause suspicion;

Due to their free nature, such domains are often used by fraudsters. Fraudulent sites are quickly blocked, but there are many manipulations for which a domain is not needed for a long time. It also reduces trust in domain zones.
Free domains from Freenom can be taken, but definitely not for business and not for long-term site development. They can be used for testing sites, for landing short-term projects and landings.
As you can see, not all free offers are really free, and not all are convenient and acceptable for business. But, knowing the specifics of each option, you can choose what suits you. For our part, we recommend using free domains on constructors and from Freenom for testing sites, pp.ua Ч for hosting non-commercial pages, and getting a free domain for a year together with hosting is suitable for business projects of any scale.