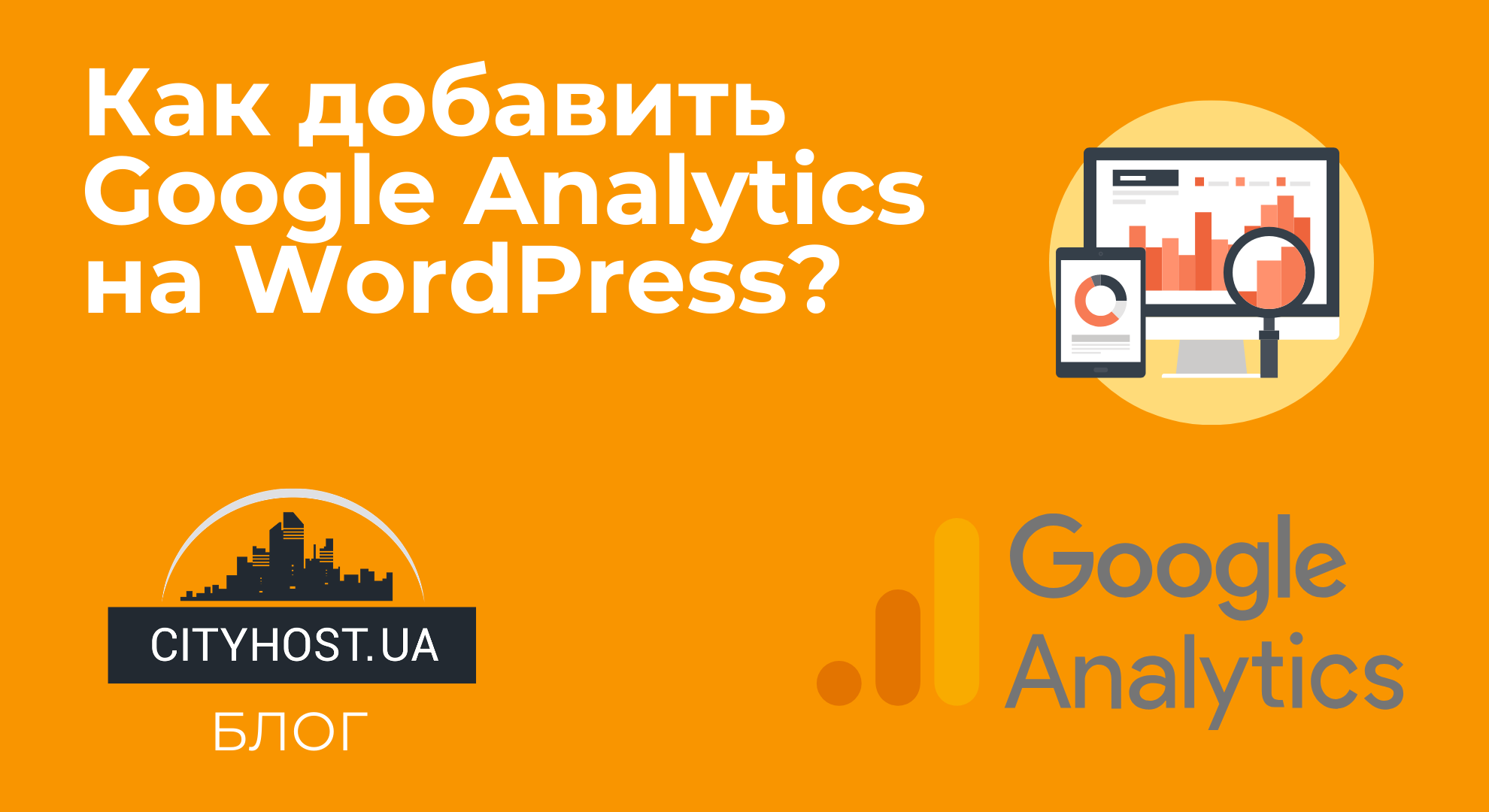 Google Analytics is one of the main marketing tools that allows you to analyze the site in detail. To use all its features, you need to know how to create and how to insert Google Analytics in WordPress. Our instructions will help you answer this question.
The first step in adding Google Analytics to WordPress
Before adding Google Analytics to WordPress, you need to register a corresponding account - only then will you be able to receive a tracking code:
Go to the official website of Google Analytics.

Register and enter the account.

We click "Registration", after which a section will open in which we enter the necessary information about the resource.

After filling in these data, click on "Get ID". Then the tracking code will appear.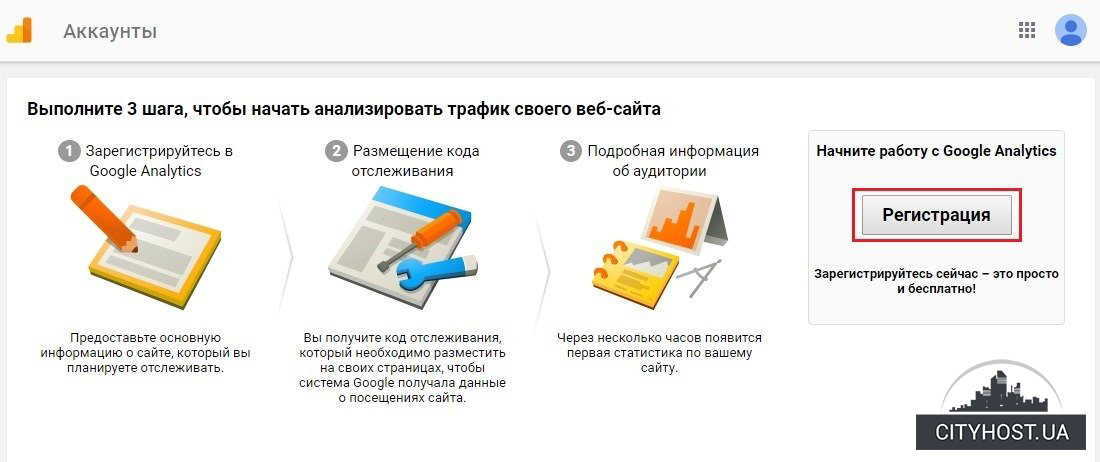 Ways to add a tracking ID code
There are different ways to add Google Analytics to WordPress: you can use a plugin, add a script to one of the files, or create a new function in functions.php. We suggest you familiarize yourself with each of them.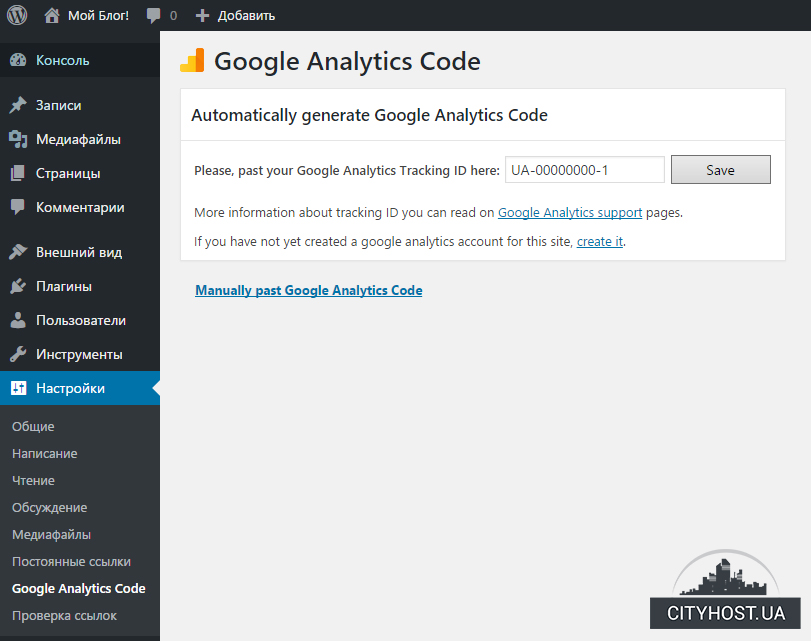 Using a plugin to add Google Analytics code
One of the fastest ways to install Google Analytics tracking code in WordPress involves using a plugin. Let's take the Metrica plugin as an example. Its installation is available directly in the admin panel of the site. To do this, go to the "Modules" page, add a new one, enter its name in the search bar, find it, install it and activate it.
After installing and activating Metrica, go to the settings section, select "Metrica". Insert the code into the corresponding field and save the changes.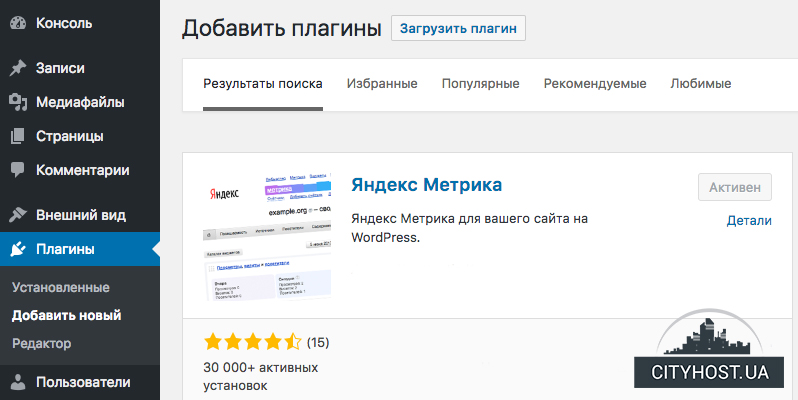 Adding code to header.php
Another way to add Google Analytics to Wordpress involves adding code to the header.php file:
In the WordPress admin panel, click "Appearance", then go to "Editor".

Open header.php.

Insert the code before the tag and update the file.
We create a new function in the functions.php file
To successfully use this method, you need to have a basic understanding of programming. Before executing it, we strongly recommend that you do not forget to create a backup copy of the functions.php file.
In the Wordpress control panel, in the "Appearance" section, click on "Editor".

Several files will appear on the right, select functions.php.

The snippet code will create a new function and the Analytics code will be inserted with the tracking ID before the . We insert this code at the end of the functions.php file and change the tracking identifier to our own.

Update the file and save the changes.
Thus, if you understand how to connect Google Analytics to Wordpress, you will be able to better interact with your audience, as well as conduct marketing campaigns more effectively. We also offer you profitable and high-quality hosting in Ukraine .