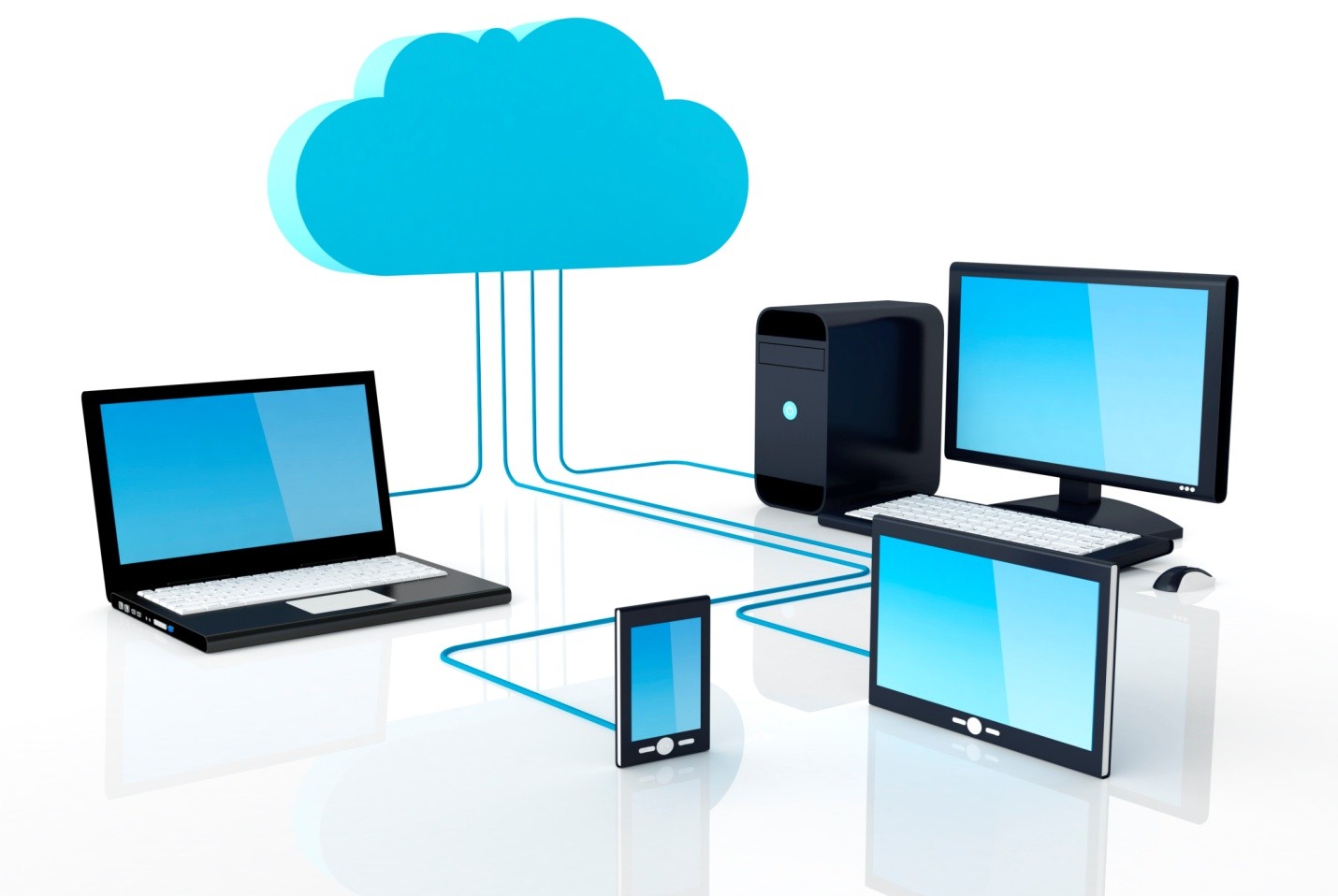 The idea of hosting a site on the Internet for free is enticing. There are plenty of good offers. But if it worked, then why use paid solutions?
It turns out that free hosting is bad? So. It is the simplest site builder with serious limitations. Of course, they are hidden and not immediately visible.
The disadvantages of free hosting are many, and below we will consider the most basic ones. Not necessarily every service will have limitations listed, but you will definitely have to face some.
1. Low site loading speed
ISPs place a lot of web resources on one server, because of which it is constantly overloaded. As a result, the speed of opening pages is very low.
But people don't like to wait a long time and if the site doesn't load in a couple of seconds, they will leave it. And this will have a bad effect on behavioral factors and promotion in general.
2. Ugly URL
Choosing free hosting, you will have to put up with an unprofessional site address. It usually looks like this: cafepizza.freewebsite.ua. The URL indicates that you are using FreeWebSite, a free service. And users are skeptical of businesses that cannot afford to buy website hosting.
Yes, you can remove this prefix from the URL - but you will have to pay. But it will already be paid hosting, not free.
3. Test period with a secret
Some providers of free sites are not free at all. They offer paid tariffs - from budget to premium. And as a free solution, they let you use a shortened version of the cheapest solution.
After the end of the test period, a message will come with a request to deposit funds for further use of hosting. And the amount can be much higher than when buying a paid tariff from a normal hoster.
4. Hidden costs
Free service providers also want to make money. To do this, they resort to tricks: hosting is provided for free, but they charge for additional services:
FTP access;

e-mail;

site transfer/configuration, etc.
Moreover, the prices are often greatly inflated.
When purchasing paid hosting, most of these services are included in the tariff. And the transfer of the site or its adjustment can be done for free.
5. Lack of access to web resource data
At first, beginners often choose free website hosting. But then they think about choosing a normal paid solution. And here it may turn out that the provider does not have tools for fast transfer of the site. You will have to choose: either pay specialists for the move, or permanently lose the data of the previous web resource and create a new one.
6. Intrusive advertising
Most free hosting providers make money from advertising. This is a standard trick. You get a site and they show ads on it. And often the banners are simply terrible: they flash, distract, and look too flashy.
In addition, it will not be possible to manage advertising. You can remove it only by paying, but after that the meaning of a free solution disappears.
7. Sudden closure of the site
At any moment, a site hosted on free hosting may stop working. The provider has every right to do this, and without warning the owner. This nuance is prescribed in the rules of use - but who reads them? Therefore, at one fine moment it may turn out that you will lose both the site and all the content placed on it.
8. Sudden closure of the provider
The provider itself can also stop working at any time. The service is free and he owes nothing to anyone. And when the provider disconnects the server, you will lose the site, the usual domain and all the content.
9. Probability of loss of personal data
Free hosting providers make money by selling personal data to third parties. Do not be surprised if information about your web resource, e-mail and phone numbers fall into the wrong hands.
This is usually prescribed in the rules of the service. But again: who reads them?
10. Forget Wordpress
Wordpress needs a lot of resources to work properly. However, providers are not ready to allocate so much to free customers. And even if it is possible to find a service where the installation of Wordpress is allowed, the normal operation of the site is still not guaranteed. The only thing you will definitely get is a lot of errors and problems.
11. Distribution of malicious software
Free sites are often a source of viruses and dubious software. Sometimes the reason is poor security. And sometimes it is done to make money. But in any case, the presence of viruses damages the reputation of the web resource and negatively affects the promotion results.
12. High risks of becoming part of a link farm
Often, free providers indulge in the creation of link farms. This is standard business. Links are sold to spammers, online fraudsters, gambling sites. Then the providers fold, pretend to have closed. And after some time they appear again - and continue to earn money using similar methods.
13. Traffic restrictions
Traffic is information that passes from the server to the browser. It costs money, and a lot of it. Therefore, free providers often limit the traffic resource for their customers.
14. Insufficient disk space
Since hundreds of web resources are hosted on one server, a minimum amount of disk space is allocated to each one. And when the limit is reached, you will have to pay extra or somehow get out of this situation.
15. Minimal protection against hackers
The issue of security is given a minimum of attention. Therefore, hacking a site on free hosting is a trivial matter. And it is not a fact that it will be possible to restore it (due to limited access to important files).
16. Limited number of pages
Free sites have a limit on the number of pages. You will either have to reduce your appetite or buy a paid tariff.
17. Poor design
You will not be able to use your own design. You can also download a topic found on the Internet. And the set of ready-made templates here is modest, and they look primitive.
18. Lack of support service
If there are problems with the site, don't wait for help. Free providers do not have a support service.
The maximum you can count on is documentation. But you will have to solve any problems yourself.
19. It is not possible to display advertisements
Providers place advertisements on client sites, but do not allow users to do so. Therefore, it will not work to make money on your own web resource due to advertisements or affiliate links.
20. No Backup
Data is not backed up by free providers. If a failure occurs, it will not be possible to restore the site. Unless the user himself makes a backup in advance.
21. Lack of statistical and analytical data
Any normal hoster has functionality for tracking statistics. Plus, you can connect third-party services - Google Analytics or Yandex.Metrik.
Free providers do not provide such tools. And they even prohibit connecting other services for analytics. Therefore, there will be no useful statistical data on the site.
22. Lack of optimization for mobile devices
Responsive design is a must-have for any website. But free web resources do not have it. And there is no possibility to adapt the template either, due to which a large percentage of users who enter from smartphones and tablets will be irretrievably lost.
23. Prohibition on creating e-mail
You will not be able to create an e-mail on your own domain - free hosts do not provide such an opportunity. You will have to use Gmail or other analogues, which seems pointless for serious companies. Also forget about forwarding letters to other e-mail addresses.
Plus, you won't be able to create a normal contact form on a free web resource. Unless you use the built-in one, which is not editable and often has extra fields.
24. Difficulties with downloading files
Normal hosters provide the opportunity to upload files in various ways - through:
FTP;

SSH;

control panel;

CMS administrative panel.
Free services have one option - through the web interface in the browser.
25. Problems with configuring redirects
You will not be able to configure redirects on a free site. Providers do not provide such an opportunity.
Results
As you can see, free hosting has many disadvantages. And this is far from a complete list. When placing a site on such platforms, prepare for serious restrictions on all fronts. And along with the fact that you will constantly beg money for various additional services. And if you pay, it will not be a free site.
Therefore, it is better to immediately take a paid tariff from normal hosters. You can choose optimal disk space, attractive design (by downloading a theme or creating your own), a dedicated server , etc. Their services are not that expensive - plus, when ordering for the first time, such services often offer huge discounts (from 20 to 50%).