How to transfer your domain for service to another registrar?
Domain transfer - the procedure for changing the registrar of a domain name with further support, maintenance and continuation on the part of the new registrar.
To carry out the transfer procedure, you need:
Go to the

"Domain management"

section:
[cp.cityhost.ua -- Domains -- Management] :



Go to the "Transfer domain to another registrar" menu item:


In the menu that opens, you must familiarize yourself with the "Procedure for transferring a domain", then download the necessary application form , fill it out and attach the passport data of the domain owner :



After adding the documents, a form with confirmation of the application will appear. A call is received on the linked phone number in the control panel, which does not need to be answered, just rewrite the last 4 digits in the field and click " Send application ". If it was not possible to write the code the first time, then you can request a call with the code again "Send a request for a repeat call", the sent code will still be available for 45 seconds: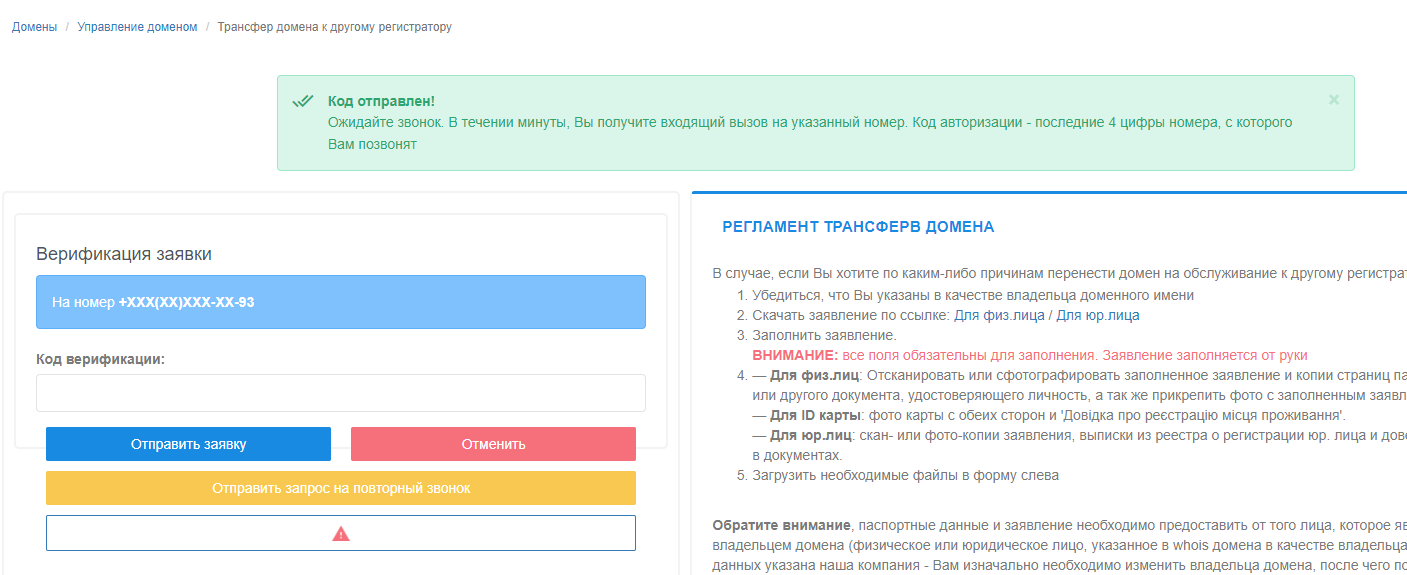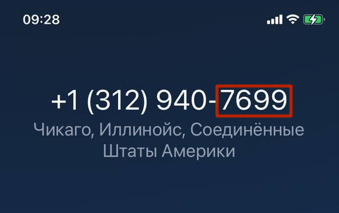 Some features of domain name transfer:
• The transfer of domain names whose registration period has expired is not carried out.

• Transfer of domains to another registrar, which are registered as a bonus offer for hosting packages, can be carried out only in case of full payment of the cost of the domain name.

• Domain transfer in international domain zones is possible only after 60 days have passed since its registration or last extension.

• During the transfer procedure, all operations with the domain are blocked.