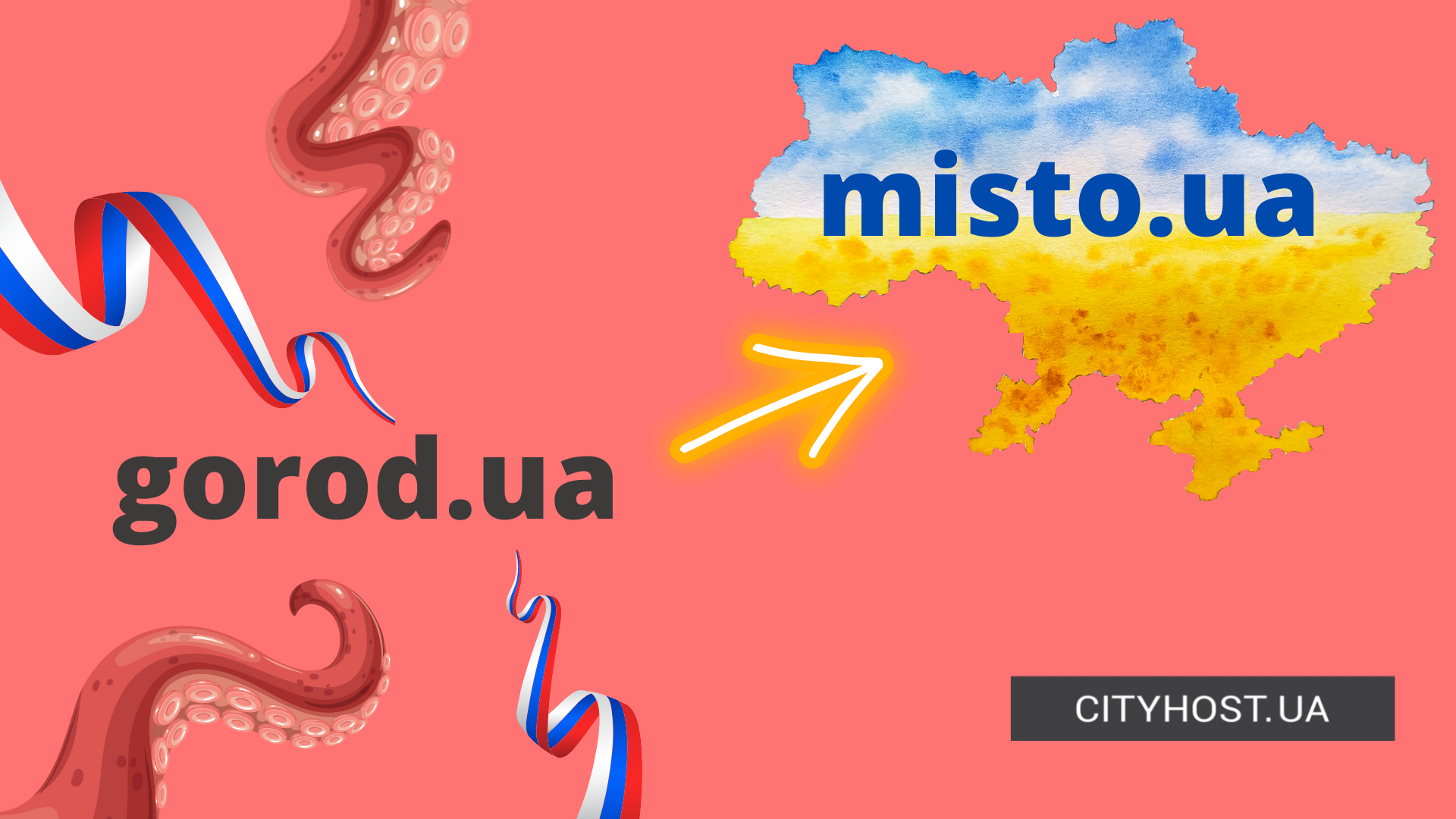 Many Ukrainian sites operate on geographic domains in the UA national zone. But if you look closely, you can see that a significant part of such domains are transliterated from the Russian language — for example, odessa.ua, kiev.ua, rovno.ua. One of the reasons for this situation is that the Russified domains were launched first, and the correct Ukrainian counterparts appeared later — odesa.ua, kyiv.ua, rivne.ua.
Site owners are not always aware of this, and sometimes simply do not give meaning to the transliteration. In times of war, giving up Russian-language names will be the right civic step for everyone, and we will encourage you to switch to the right domains.
One of the main tasks of the domain de-Russification initiative is to increase the number of sites in domain zones with correct transliteration. To achieve this goal, we are implementing the following changes:
Discounts on domain registration in zones with correct transliteration. In the period from 06/28/2022 to 12/31/2023, the cost of domain registration in the correct zone is only 99 hryvnias per year. Full list of zones:
| | |
| --- | --- |
| Zone | Cost |
| kyiv.ua | 99 hryvnias |
| kharkiv.ua | 99 hryvnias |
| mykolaiv.ua | 99 hryvnias |
| odesa.ua | 99 hryvnias |
| cherkasy.ua | 99 hryvnias |
| chernihiv.ua | 99 hryvnias |
| chernivtsi.ua | 99 hryvnias |
| rivne.ua | 99 hryvnias |
| zhytomyr.ua | 99 hryvnias |
| vinnytsia.ua | 99 hryvnias |
| khmelnytskyi.ua | 99 hryvnias |
We are removing from the site the possibility of registering names in Russified zones. Customers will not be able to register names in them, but it is possible to continue existing ones.
Simplified the process of switching to the right domain. A notification about the possibility to register a domain with the correct transliteration (icon next to an existing domain) has been added to the control panel. Also, immediately after registration, the domain is added to DNS.
We are conducting an information campaign to promote the correct domain zones. We developed various promotional materials - banners, articles, etc. in order to draw attention to this issue.
We invite fellow registrars to join the initiative. We openly appeal to Ukrainian registrars to support our initiative and also encourage clients to switch to the correct names.
It is easy to transfer a site to a domain with the correct transliteration. You need to register a new name and register it as an alias to the existing one. Detailed instructions are available at this link .
Let's Ukrainianize the Internet together!