Domain registration biz.ua for 269.00 грн.
Domain value

biz.ua

Registration
269.00
Renewal
269.00
Transfer
199.00
Recovery
538.00
Features biz.ua
IDN
Registration time
Instant
Maximum registration period
10 years
Minimum number of characters in name
2
BIZ.UA is a general-purpose, second-level commercial domain. It is a component of the national Ukrainian domain .UA. It is included in the zone of the international domain .BIZ. The BIZ.UA domain can be registered, purchased and extended by legal and natural persons of all forms of ownership, citizens and residents of Ukraine without restrictions. The domain is very popular, especially among commercial organizations, due to the pronounced emphasis on entrepreneurial activity, as well as due to the low cost and large selection of free domain names.
The BIZ.UA domain is registered in the shortest possible time. It supports Latin alphabet characters and Cyrillic characters.
The domain allows transfers (transfer of the domain) from one registrar to another.
All you need to do to make a purchase is to check the availability of a free domain name in this domain zone and register it. Our one-click domain purchase and registration procedure is as simple as possible.
Who is the
BIZ.UA

domain for?

The BIZ.UA domain is perfect for commercial sites of any subject that operate in Ukraine.

Great freedom of choice, low cost, ease of registration that does not require additional documents, and the attractive sound of the domain became the reason for its popularity.

This domain will suit you if your goal is:
Get mostly Ukrainian traffic.
Create a site with a sound name and attract attention to it.
Buy one of the most inexpensive domains among the popular domain zones of Ukraine.
It is an excellent alternative to the COM.UA domain zone if the domain name you have chosen is already taken.
A little bit about the history of the BIZ.UA domain
The BIZ.UA domain is considered the first commercial domain in Ukraine. The domain quickly gained popularity among commercial structures due to a very clear and pronounced association with the business sphere of absolutely any topic. In fact, the Ukrainian domain repeated the success of the international domain zone .BIZ, which today has more than 2.5 million domains, together with national subdomains, including BIZ.UA.
The main purpose of creating the BIZ.UA domain zone is to provide an opportunity to register the domain name you need, if it is already occupied in more popular national domain zones, such as: COM.UA or NET.UA.
Advantages of registering biz.ua with the Registrar CityHost
CityHost is an official domain name registrar and hosting provider since 2005. All this time we invest our own knowledge and resources in quality and convenience. Registration domain names is automatic and management through a convenient panel developed by us. We monitor the expiration date of domains and notify customers in advance of the need for renewal.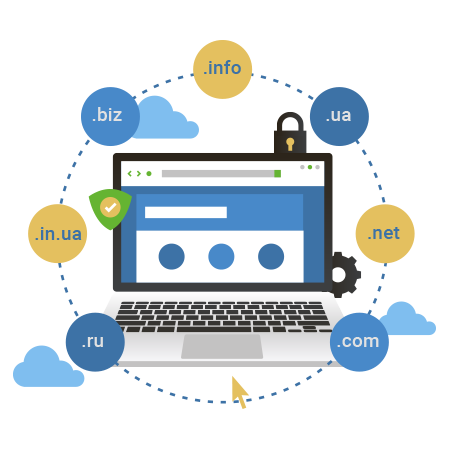 Reviews of CityHost clients
from 5
based on 70
customer reviews
It's easy with our domains:
Instant registration
Setting up HTTP redirects in one click
Sms reminder system
Hiding personal data
Prevent domain transactions
Full automation in control
SRV, NS, AAArecords
User-friendly control panel
IDN
Domain Registration Certificate
Auto-renewal of the service
Technical Support

Already have a biz.ua domain, but not in CityHost?
Book a free domain transfer and get the 1st year with a discount of up to 20%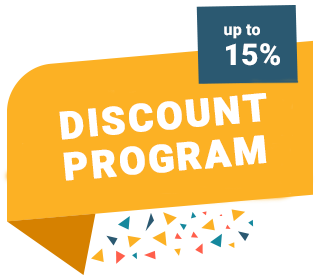 Using our services you get a cumulative discount from 2% to 15%
Learn more
What to keep in mind when choosing a domain!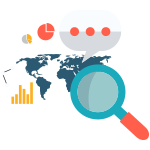 Market analysis
Your business begins with choosing a company name. And a website begins with a domain. Choose a site name and domain zone by studying the market in which you will be working.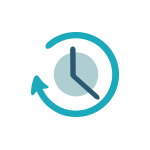 Speed and convenience
Choosing a hosting provider, pay attention to the speed and convenience of domain registration, free additional services for creating websites, responsive and competent technical support. The minimum required set of services from the hosting provider includes hosting. If you're lucky - free hosting as a gift when you buy a domain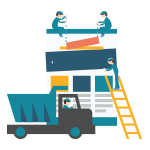 Website Builder
It will help you create a website on your own, even for a beginner. Top providers have clients who use this constructor for free.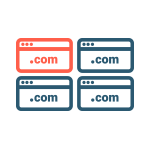 Unique name
Use unique and memorable names. When choosing a name, pay attention to the availability of several free and relevant domain zones for your activity. Buy similar domains, it will protect you from the creation of unscrupulous competitors clone sites on your site with similar names.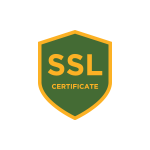 SSL certificate
As a rule, the usual version of such a security certificate is provided free of charge when purchasing a domain.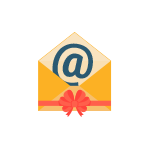 E-mail address
You will want to use an email address with the domain name of your site. Providing such an email address is a free service from a good hosting provider.