Connecting via Web SSH
Web SSH - allows you to access Secure Shell (SSH) servers through web browsers.
To connect Web SSH on virtual hosting, you need to go to your control panel, open the menu Hosting2.0 - Management - SSH: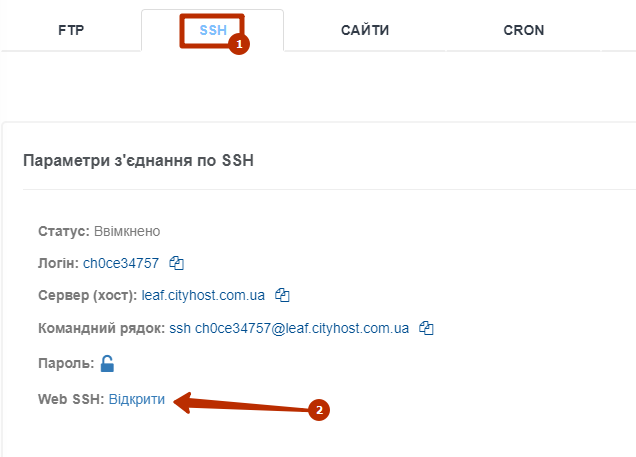 Click Open :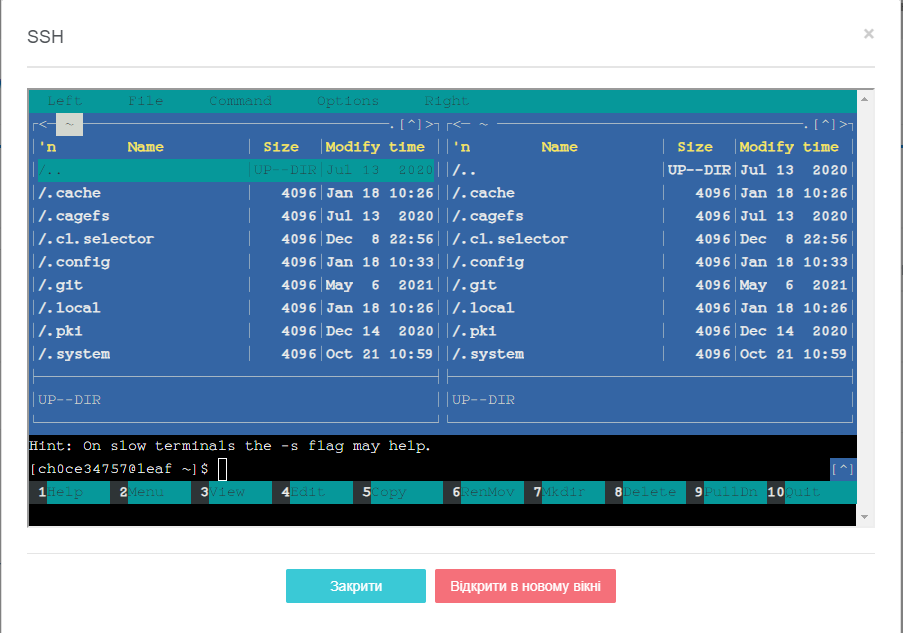 You can fully use SSH access without third-party utilities.

The duration of the session is 2 hours.