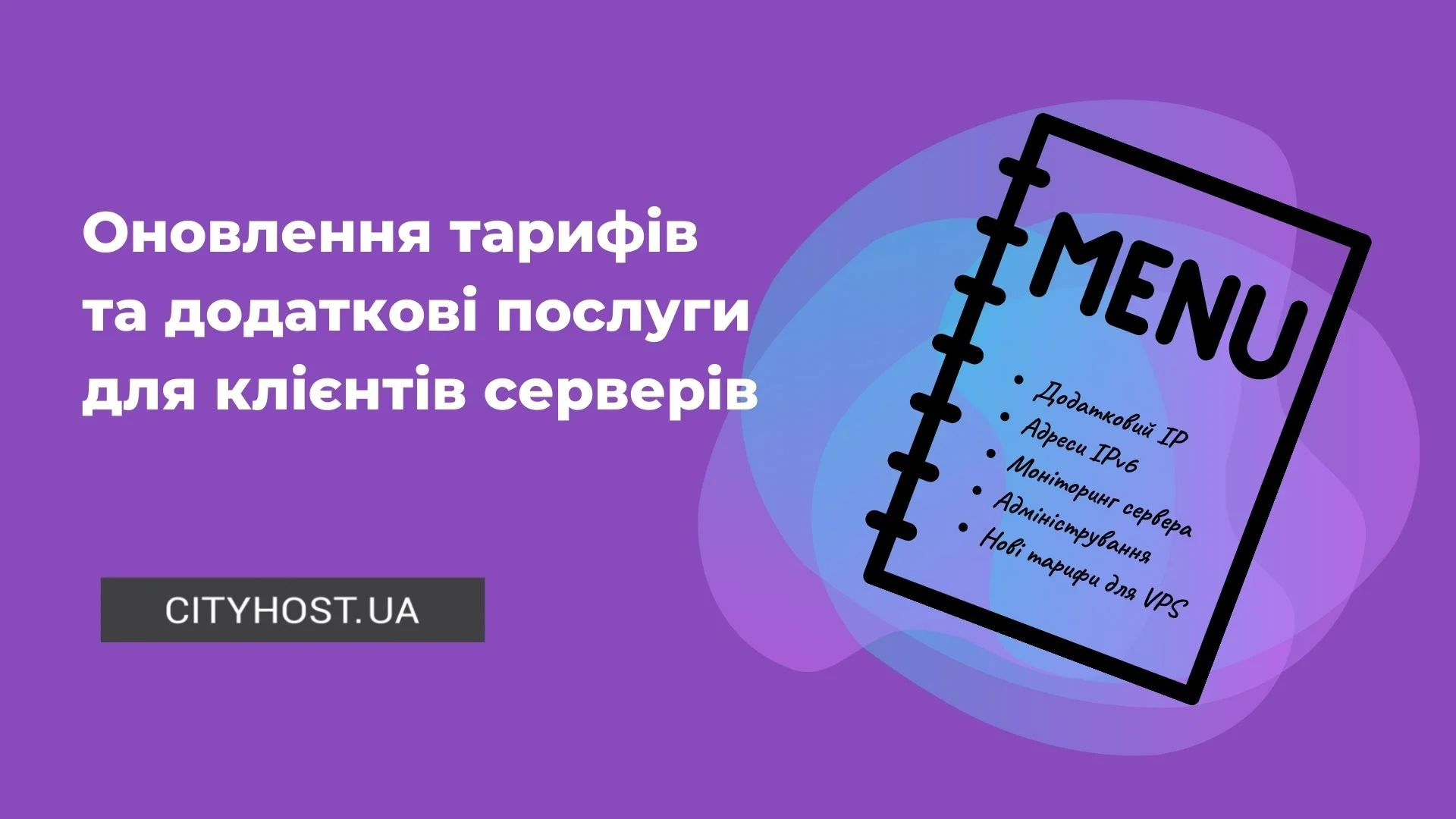 Cityhost updated its rates and introduced a number of new services for renters of virtual and dedicated servers.
Now clients can choose new VPS tariff plans with increased disk space — available SSD disks with 250 and 400GB storage capacity. You can order a new tariff using the control panel or by contacting technical support staff. At the same time, the old tariffs continue to apply.
Additional services have also appeared for customers renting servers:
Issuance of an additional IP address
Virtual and physical servers located in Ukraine can receive two additional IP addresses each.
Subnets /24 - /29 are available for physical servers in German data centers. The service is not yet available for virtual servers located in Germany.
The cost of the service: 75 hryvnias per month + one-time 100 hryvnias for allocation.

It is also possible to use IPv6 IP addresses and get a /64 subnet without paying extra. Connection requests are processed after contacting the consulting department via e-mail .
Monitoring of the server and its load
The package includes the service of monitoring server performance and load. In case of exceeding the load limit or technical difficulties, the client will receive a notification using the selected channels: e-mail, SMS or Telegram.
The cost of the service: 200 hryvnias per month.
Server administration and monitoring
This package combines all the features of the previous tariff, plus three hours of administrator service. The technician performs all the work on configuring the server according to the client's needs.
The cost of the service: 750 hryvnias per month.
All these features are available in the client panel in the "Additional services" section for server owners.