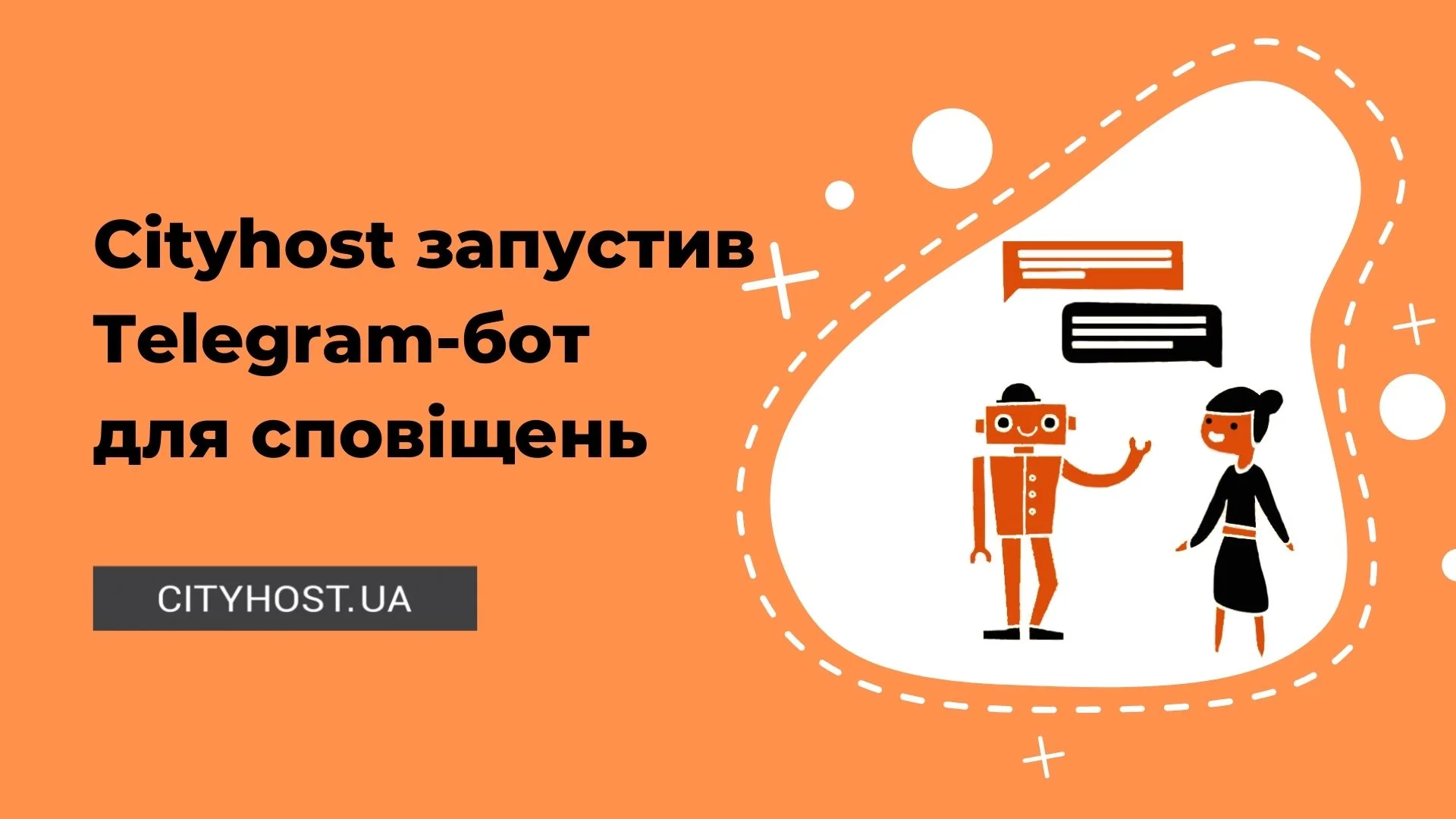 Cityhost has launched an additional support service — a chatbot that will make customer cooperation with us even more comfortable. You can connect it via the link and use it now. Telegram bot has a list of useful functions:
Reminder about the need to continue services and the ability to pay directly in the chatbot.

Live communication with technical support in chat mode.

Urgent system notifications.

Checking the balance.

Checking the availability of domains for registration.

Tech support tips are an opportunity to thank employees for quick solutions to issues and courteous service.
To connect the chatbot, you need to register an account on the Cityhost website and log in. If you have several accounts, you can link them together and receive all notifications in one channel.
It is also possible to add several users to the account, who will also be able to receive messages from the Telegram bot.
Over time, we plan to add new features to the chatbot so that customers can receive more information and assistance through this channel. It is also planned to gradually abandon SMS notifications and completely transfer this service to the competence of the Telegram bot, so we recommend that customers do not delay in connecting the new service.