Domain registration link for 422.00 грн.
Domain value

link

Registration
422.00
Renewal
422.00
Transfer
354.00
Recovery
5022.00
Features link
IDN

—

Registration time
Instant
Maximum registration period
10 years
Minimum number of characters in name
3
.LINK is a young domain zone that turned 4 years old in April 2018. The main role of .LINK is the expansion of the world domain space, regardless of geographic affiliation. Both individuals and various organizations and corporations can count on registration in the .LINK zone. All you need to do to buy a .LINK domain is to check for a free name in that zone.
Who is the .LINK domain for?
The term "link" is translated from English as "link" or "association".
Accordingly, .LINK can be used by companies whose goal is to establish contacts among international organizations, to unite them in professional teams. Sites in the .LINK domain zone can be used to bring together different interest groups united by common passions and dreams: florists, tourists, dog lovers, and others.
We recommend buying a .LINK domain name to those who are not limited in subject matter or specific regional presence. This domain is just destined to increase the boundaries for registering various domain names. After all, in most areas that are in demand, the most original and famous names have long been dismantled. At the same time, in .LINK you can still show imagination and buy a bright and sonorous domain name.
Advantages of the .LINK domain zone:
Temporarily low popularity: thanks to the low popularity of .LINK, a large number of effective, universal names are currently free. This is the reason for the formation of such a large choice for the potential owner of this name in .LINK for the site.

Various uses of the .LINK zone: with a domain name, it is allowed to register Internet resources of various thematic areas - because there are simply no restrictions.
The main disadvantages of .LINK are:
No IDN support.
Relatively high cost compared to regional domains.
Novelty, which, however, can also be attributed to advantages.
A little history of .LINK
.LINK is a domain zone opened by Uniregistry Corp. just a few years ago, in April 2014. Currently, the company manages the process of registering zones with an increase in the number of top-level domains. And in connection with the overload of virtual territories .COM and .NET, the company decided to create domains as simple and universal as .LINK.
Advantages of registering link with the Registrar CityHost
CityHost is an official domain name registrar and hosting provider since 2005. All this time we invest our own knowledge and resources in quality and convenience. Registration domain names is automatic and management through a convenient panel developed by us. We monitor the expiration date of domains and notify customers in advance of the need for renewal.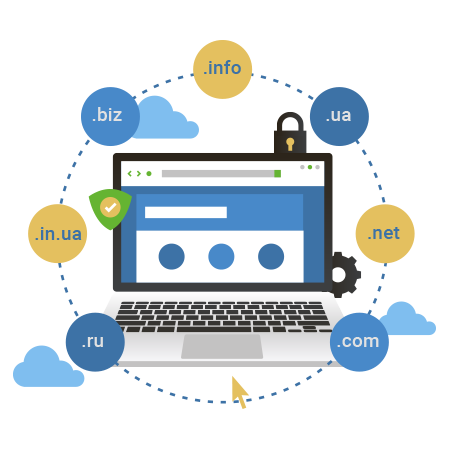 Reviews of CityHost clients
from 5
based on 70
customer reviews
It's easy with our domains:
Instant registration
Setting up HTTP redirects in one click
Sms reminder system
Hiding personal data
Prevent domain transactions
Full automation in control
SRV, NS, AAArecords
User-friendly control panel
IDN
Domain Registration Certificate
Auto-renewal of the service
Technical Support

Already have a link domain, but not in CityHost?
Book a free domain transfer and get the 1st year with a discount of up to 20%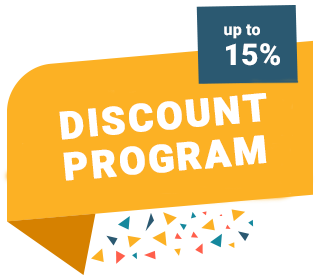 Using our services you get a cumulative discount from 2% to 15%
Learn more
What to keep in mind when choosing a domain!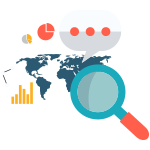 Market analysis
Your business begins with choosing a company name. And a website begins with a domain. Choose a site name and domain zone by studying the market in which you will be working.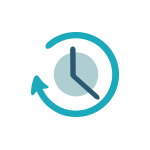 Speed and convenience
Choosing a hosting provider, pay attention to the speed and convenience of domain registration, free additional services for creating websites, responsive and competent technical support. The minimum required set of services from the hosting provider includes hosting. If you're lucky - free hosting as a gift when you buy a domain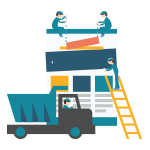 Website Builder
It will help you create a website on your own, even for a beginner. Top providers have clients who use this constructor for free.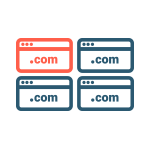 Unique name
Use unique and memorable names. When choosing a name, pay attention to the availability of several free and relevant domain zones for your activity. Buy similar domains, it will protect you from the creation of unscrupulous competitors clone sites on your site with similar names.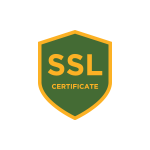 SSL certificate
As a rule, the usual version of such a security certificate is provided free of charge when purchasing a domain.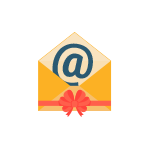 E-mail address
You will want to use an email address with the domain name of your site. Providing such an email address is a free service from a good hosting provider.