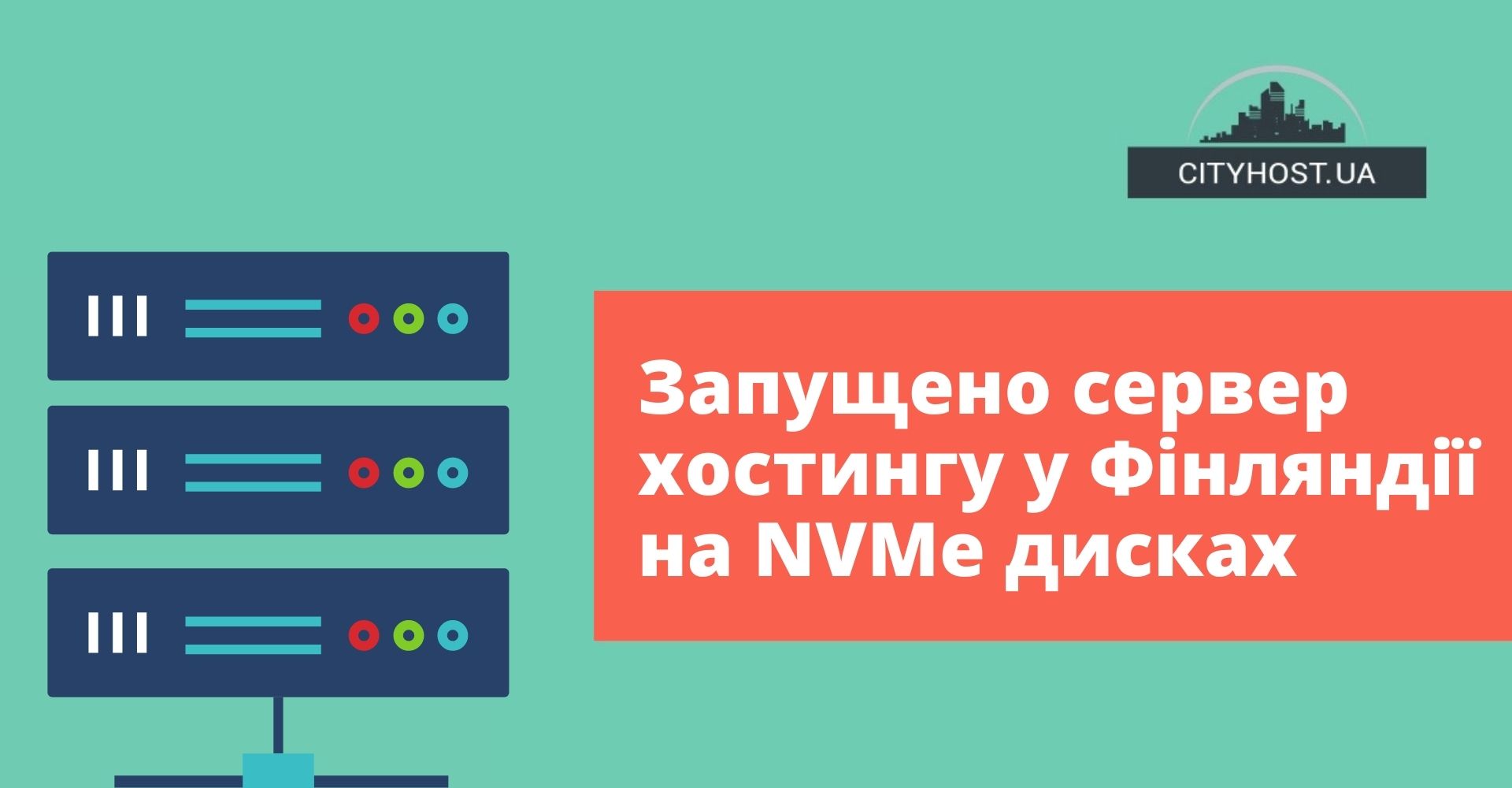 Now Cityhost clients can host their sites not only in Ukraine and Germany, but also in Finland. And the server there is very fast, contrary to all stereotypes about Finns.
NVMe drives have about twice the write speed and almost four times the read speed of SSDs. Thanks to this, super-fast loading of sites is ensured. This is our first hosting server with such technology. In the future, we plan to install such disks in Ukrainian and German servers.
To order hosting in Finland, you need to specify this country when ordering the service on the website.
If you want to transfer an existing account to Finland, you can do it using automatic migration in the control panel:
Menu "Hosting 2.0" - "Management" - tab "Management" - "Migration". The account will be automatically transferred to the selected country.
The cost of hosting in Finland, Ukraine and Germany is the same.