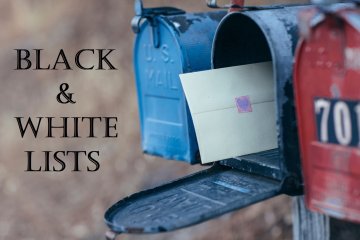 Dear customers!
A new functionality of the mail server has been created for you — BLACK and WHITE LISTS !
We processed more than 500 of your wishes and suggestions regarding the operation of the mail server from CityHost and made using this service even more convenient and useful for you!
Now you can:
- independently create black and white lists, as well as manage them;
- include e-mail addresses, entire postal domains and even IP addresses in the lists.
WHITE LIST ensures 100% receipt of mail from the addresses you specify, eliminating the possibility of letters getting into "Spam".
BLACK LIST will protect you from unwanted letters, automatic mailings, intrusive spam.
This service is absolutely free and available to all users of the mail server since October 16, 2017.
Learn how to work with Black & White Lists by following the link.
We thank you for your help in improving our service and we will be happy to receive feedback on the implemented changes to our e-mail: support@cityhost.net.ua