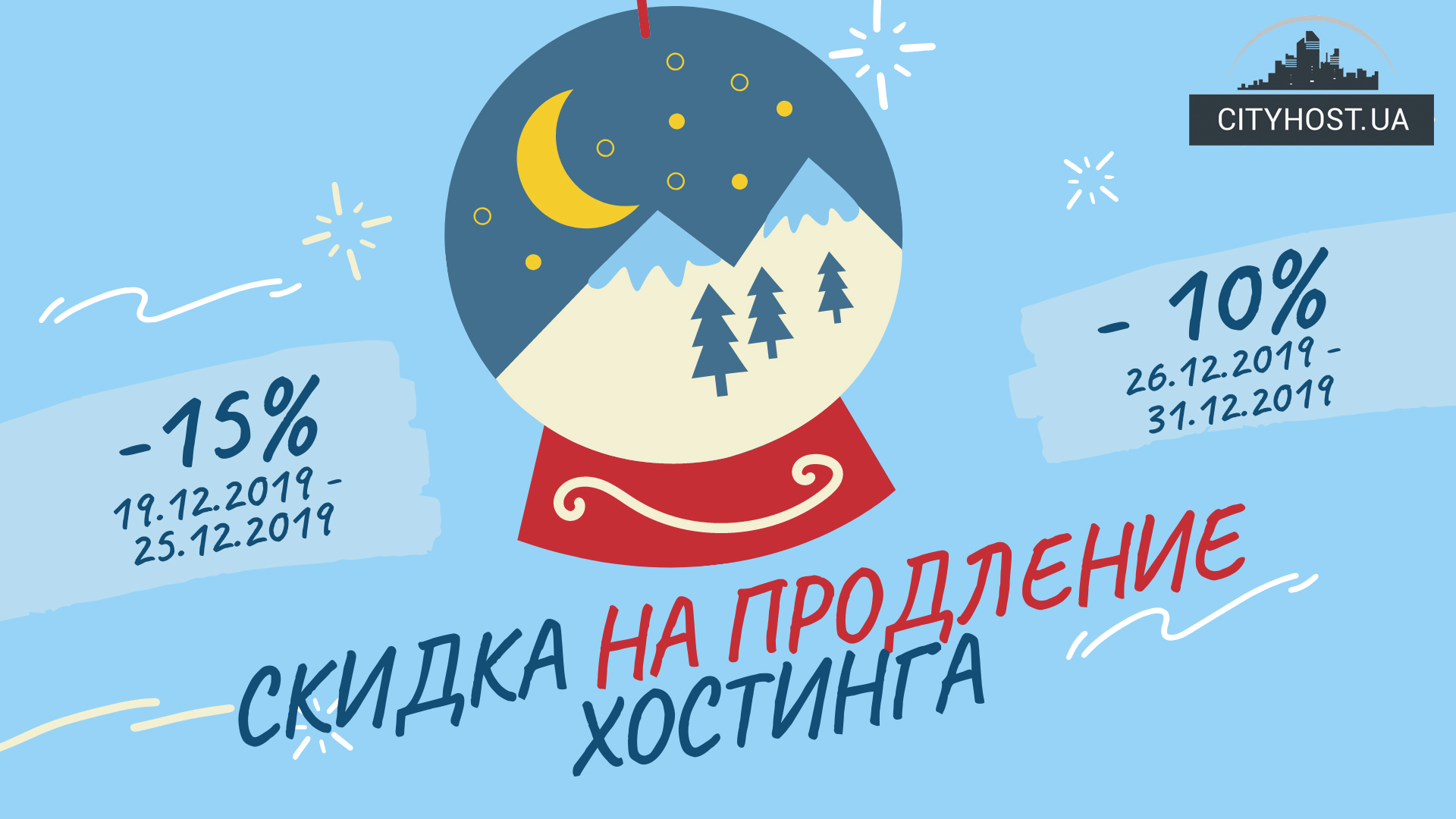 We wish our customers a happy New Year!
We wish you an increase in income from your projects in 2020, which we carefully host and ensure their smooth operation!
Don't forget to continue your service in the pre-New Year bustle, so that in January you don't think about small things and give your attention and time to those who are really dear to you.
Here is your New Year promo code:
NEW-YEAR-IN-CITY
Have time to extend virtual hosting until 12/25/2019 with an increased discount of 15%.
From 12/26/2019 to 12/31/2019, continue hosting with a 10% discount.