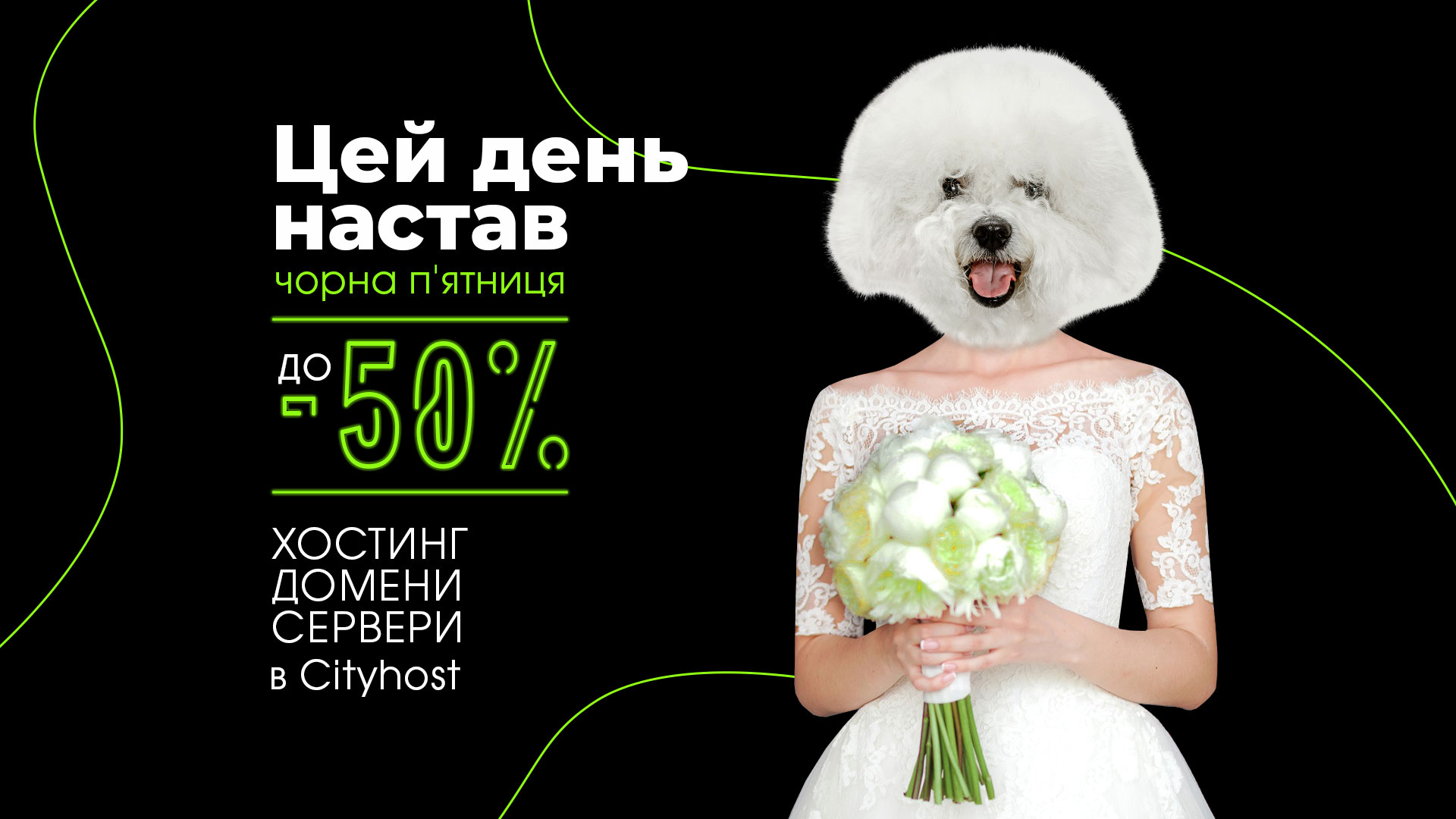 Hosting provider and domain name registrar Cityhost has prepared discounts on the traditional sales day. In the period from November 26 to 29, 2020 inclusive, customers can buy or renew hosting and virtual servers with a 50% discount . In addition, there are special prices for registration and extension of popular domains:
com.ua Ц UAH 219/year.

com Ц UAH 309/year.

kiev.ua Ц UAH 199/year.

cx.ua Ц UAH 59/year.

ua Ц 999 UAH/year.
You do not need to enter a promotional code to register or renew domains at a promotional price. For convenience, the prices are already set with a discount. Just order a new or renew an existing domain. Pay attention: you can extend the domain for several years!
Promo code to receive a discount on hosting and virtual servers in our Telegram channel:

Promotion period and tariffs for which the offer applies:
Promo code and special prices for domains will be valid from November 26 to 29, 2020, inclusive . You can order or renew any number of hosting and virtual server tariffs, buy or renew any number of domains. One promo code can be used for one service once.
How to get a discount?
Go to our Telegram channel, subscribe, take the promotional code in the attached message and specify it when ordering or renewing services.
? Our Telegram channel: https://t.me/cityhostua
How else can you make money from it?
Pass the referral link (you can get it here ) and promo code to your friends. Let them sign up for services at a 50% discount, and you will receive 10% of all their expenses.
Happy shopping!

Your native hosting is Cityhost.